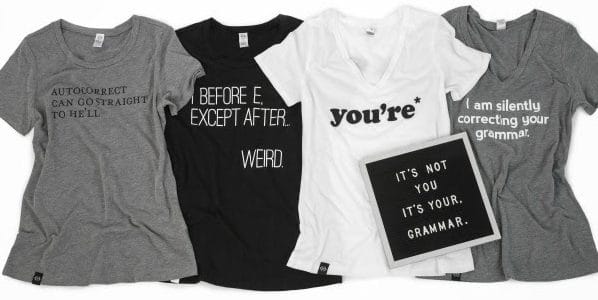 Are you a word nerd, or do you know someone who is? If so, you'll want to check out these fun Grammar Tees currently on sale at Cents of Style! These are normally $29.95, but today through Saturday (9/16) you can get them for just $16.95 each with coupon code BOLD20. Plus, all orders ship free!
My personal favorite is this one: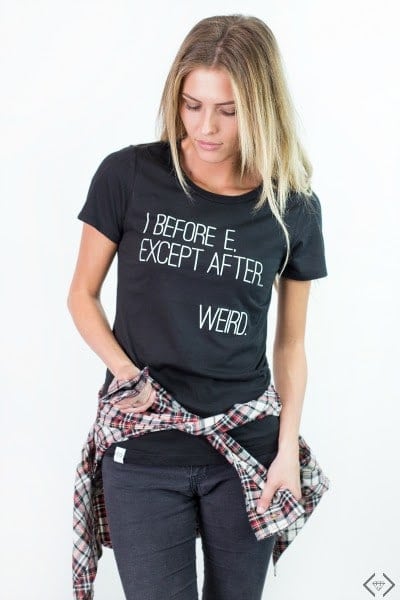 Because, ya'll, the English language is weird. There are three other funny styles to choose from, as well, in sizes Small to XXL. I wouldn't delay, though, as sizes tend to sell out quickly with these sales!
There are lots of different ways you can wear these fun grammar tees – pair one with a motorcycle jacket, jeggings, and booties for a night out on the town, or get a little fancy and wear it with a floral pencil skirt and a statement necklace. If you're into a more sporty, casual look, pair your grammar tee with leggings, sneakers, and a denim jacket.
Shop the Cents of Style Grammar Tees Sale today and use the coupon code BOLD20 at checkout to grab them for just $16.95, plus free shipping!