What are your plans for Valentine's Day? Will you be spending it with your spouse, your friends, your whole family? Since the holiday falls on a Saturday this year, it means most of us will have MORE time to celebrate! I'm still not quite sure what we will be doing that day – we are always guilty of very last minute planning. It would be nice if the weather were nice enough to do something outside, but that often isn't the case in a Minnesota February!
If you're a late planner like we are or if you're just in need of some good ideas how to spend February 14th this year, check out the Valentine's Day Magazine on The Good Stuff by Coupons.com.
Just click on the image above and it will open the magazine in a new tab. Inside you'll find 56 pages filled with GOOD STUFF to make your Valentine's Day more memorable. It includes everything from crafts, recipes, and gifts ideas and other fun ways to celebrate the special day.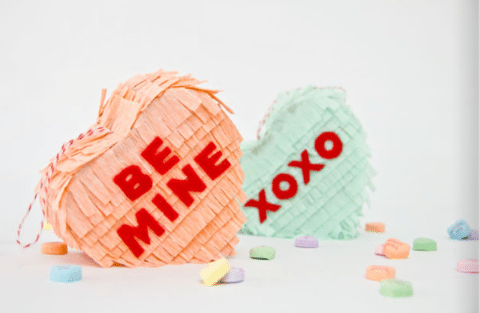 I love all of the fun craft ideas like DIY Conversation Heart Piñatas, Kindness Wreath and a Valentine's Day Tote Bag. There are also yummy recipes  for Heart Waffle Sandwiches, Skinny Champagne Parfaits, Strawberry Shortcake and lots more.
There are also plenty of ideas for fun ways to spend Valentine's Day like date night ideas inspired by the movies, throwing a Galentine's Day Brunch for your friends, or celebrating the qualities of love with your kids.
Once you have some ideas about how you want to spend the holiday of love, you can also check out all of the Coupons.com Valentine's Day Deals.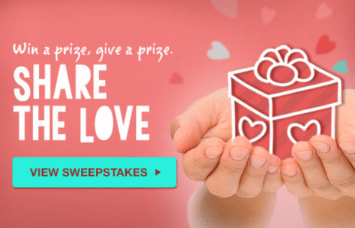 Sweepstakes: Don't miss pages 2-3 of The Good Stuff magazine where you can enter the Coupons.com Share the Love Valentine's Day Sweepstakes! You can enter for a chance to win daily cash prizes of $100 for you AND $100 for your friend! The sweepstakes runs through 2/28.
How will YOU be spending Valentine's Day this year?