Halloween is less than a month away and it's time to decide what you'll be sharing with your trick-or-treaters and with friends and family at Halloween parties. For a great option that is both American made AND nut free, consider Goetze's Cow Tales!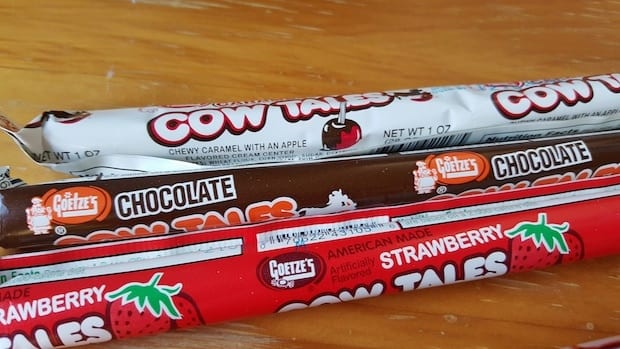 Cow Tales are soft, chewy caramels wrapped around a rich, cream center – so yummy! And, just perfect for party size, they also offer Mini Cow Tales, a smaller treat portion, about 1/3 the length of the originals. They're a great option for handing out to trick-or-treaters, but if you want to be the really cool house on the block I think the original full-size Cow Tales are an even better option!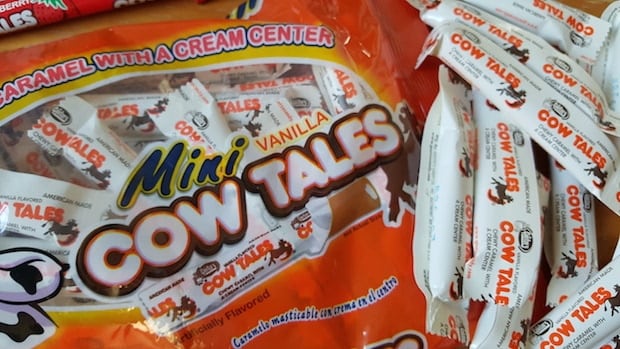 I absolutely love Cow Tales myself. They are so soft and chewy and delicious. I'm a big fan of the original vanilla cow tales, but there are flavors for everyone with chocolate, strawberry and caramel apple versions too.
Cow Tales and Mini Cow Tales are made in the USA – right in Baltimore, Maryland. Goetze's Cow Tales are a Peanut-Free and Tree Nut-Free Halloween candy, making than a good choice for gatherings where some might have sensitivities to either of those ingredients.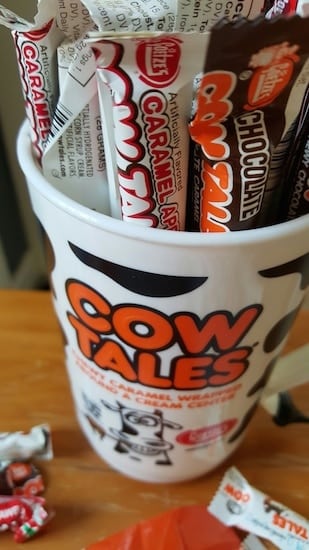 Reader Giveaway: We are partnering with USA Love List and a few other great blogs to bring you this Cow Tales giveaway.  One winner will receive 11 POUNDS of American made nut free Mini Vanilla Cow Tales and 2 made in the USA Cow Tales Tumblers.
There are a variety of entry options including opportunities for multiple daily entries. Good luck!
Click the arrow buttons below for further instructions on each entry. This giveaway will close at midnight on Thursday, October 15th. The winner will be randomly selected, verified for correct entry participation, and notified by email.