It's Time to Go Pink for Breast Cancer Awareness Month! October is a month devoted to raising awareness and honoring those who have fought and are currently fighting breast cancer. Breast cancer is a disease that has affected most every household. I know that my household has been affected as my husband's mom battled breast cancer last year, and is thankfully a survivor.
You can raise awareness and help fund the fight by shopping at The Breast Cancer Site Store. There is a wide variety of items on sale including pink ribbon clothing, jewelry, gifts and more. Not only will you be helping to raise awareness when you wear all of your pink gear, but you'll be helping to fund the fight against breast cancer. Items purchased through this store have raised enough funds to provide over 52,859 mammograms to women who financially couldn't afford one. That is amazing!
Every item that is purchased through the Pink Ribbon Sale benefits the fight against breast cancer. 3% to 50% of the retail price is donated to fund free mammograms for women in need, breast cancer research, and care for women with the disease through a partnership with The Greater Good. Here are just a few of the great products offered by The Breast Cancer Site Store: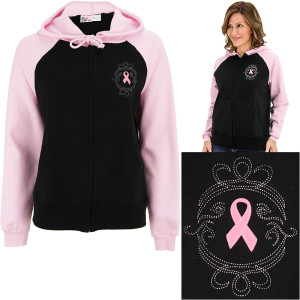 This Pink Ribbon Two Toned Zip Hoodie is on sale for $26, regularly $29.96. Each hoodie purchased funds 1% of a mammogram! That means once 100 of these hoodies are purchased around the globe, someone gets a FREE mammogram who otherwise wouldn't have been able to get one. Early detection is key in fighting this disease!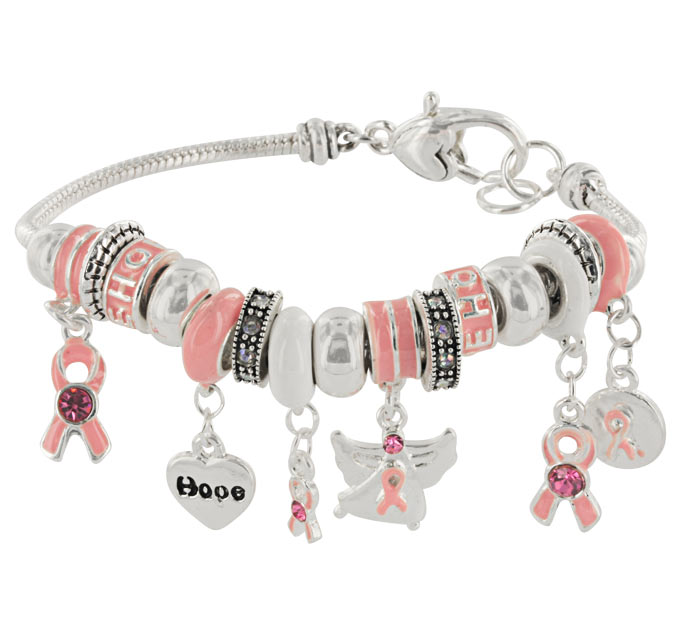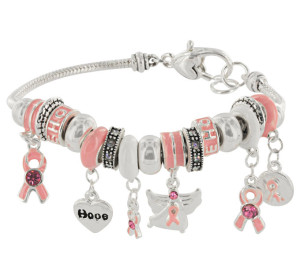 The Charmed Link Pink Ribbon Bracelet normally sells for $16.95, but is available for only $12 today. This would be a beautiful gift to honor a survivor in your family.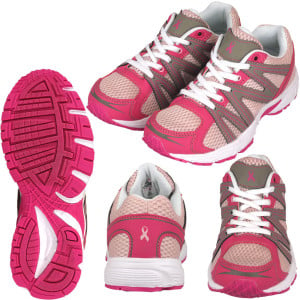 Planning on participating in a breast cancer awareness 5K? Rock some pink on your feet with these pink walking shoes, just $34 per pair!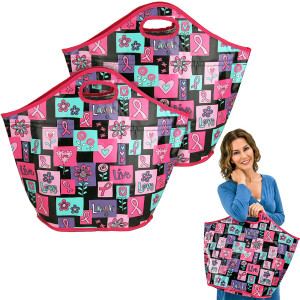 You can even show support at the grocery store. This set of two insulated shopping totes is only $10, regularly $16.95. I bet people at the store will stop and ask you where you got them – giving you a chance to tell them about The Breast Cancer Site Store, and allowing them to contribute to the cause was well!
If you don't want to buy anything but DO want to make a financial contribution, you can make a donation through the Gifts That Give More™ link. 100% of your donation goes to the program of your choice.
Please take the time today to browse around the Pink Ribbon Sale at the Breast Cancer Site Store. Every dollar you spend makes a difference in the lives of those affected by breast cancer. Let us know how you plan to Go Pink for Breast Cancer Awareness Month!
For more information about The Breast Cancer Site and The Breast Cancer Site Store, follow the links!