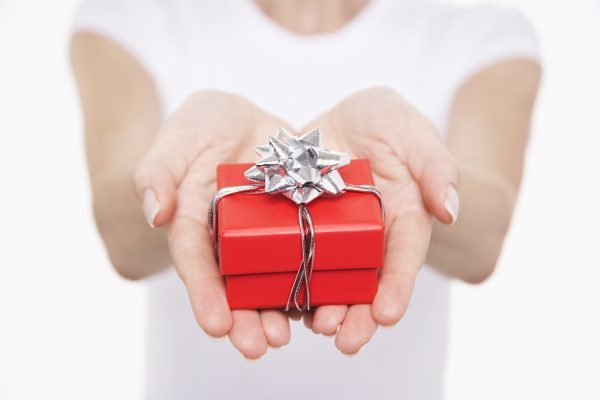 I may be a little late to the game, but I just made a list of people I need to buy gifts for this Christmas. My new brother-in-law. My niece. My daughter's preschool teacher. My kids' Sunday School teachers. My grandmother. My stepfather-in-law. And the list goes on.
To be honest, I'm not big on shopping in stores. OK, I hate it. I much Much MUCH prefer shopping online. But even then, I can be paralyzed by choice. So oftentimes I resort to buying gift cards for some of the people on my list. I don't know why I hesitate…I personally LOVE receiving gift cards. It's an excuse for me to spend money on myself!
Now there's a unique gift card option that really gives your recipients more choice and flexibility to spend as they wish – Happy Card Gift Cards from GiftCards.com!

Happy Card Gift Cards are multi-store gift cards that make GREAT gifts not just for the holidays, but for any "happy" occasion. 🙂 They allow the giver to choose just the right card for the recipient, AND they allow the recipient a choice in how to redeem their gift card. Plus, these gift cards do not cost any more than the value loaded onto the gift card. Even shipping via USPS Standard Mail is FREE!
Here are some examples of Happy Card Gift Cards tailored to specific recipients: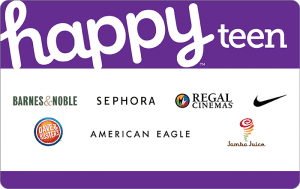 For the teen in your life…Happy Teen Gift Cards are redeemable in-store at Regal Cinemas, Sephora, Dave & Buster's, Nike, Barnes & Noble, Jamba Juice, and American Eagle.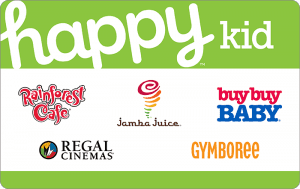 Got a niece or nephew to shop for? Try Happy Kid Gift Cards, redeemable in-store at Gymboree, Jamba Juice, Rainforest Cafe, Regal Cinemas, and Buy Buy Baby.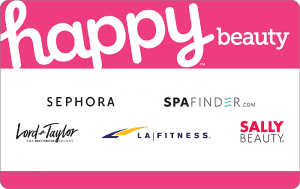 For the beauty guru…Happy Beauty Gift Cards are redeemable in-store at Sephora, Spafinder, Lord & Taylor, LA Fitness, and Sally Beauty.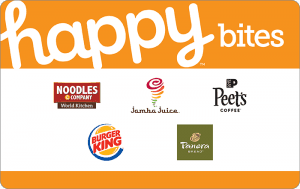 Know someone who's always on the go? Happy Bites Gift Cards are redeemable in-store at Panera Bread, Jamba Juice, Noodles & Company, Peet's Coffee, and Burger King.
This is also a great option for gift cards for employees since you don't need to know their individual preferences. They will for sure find something they will be HAPPY about receiving!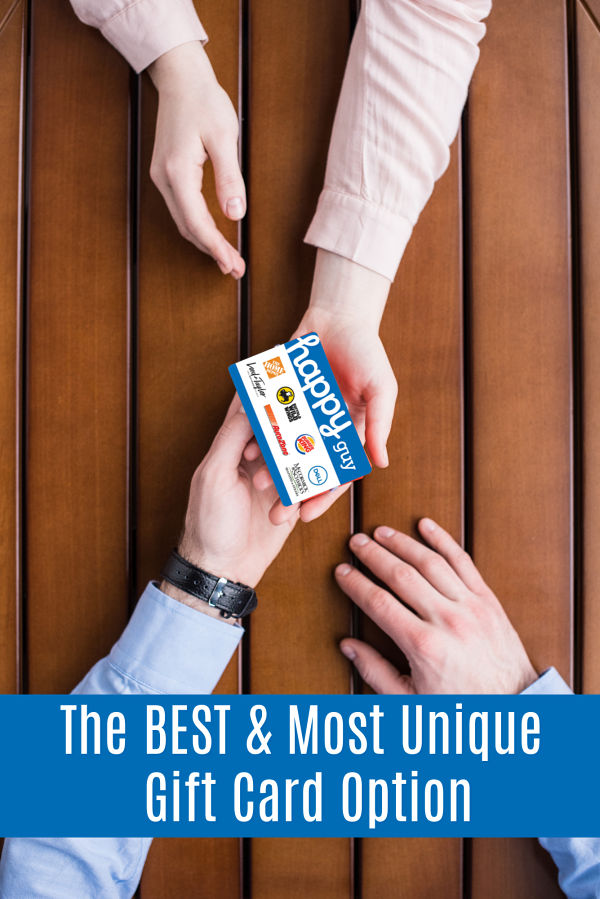 Some tips for giving and using these cards:
You are free to use the same gift card multiple times at ANY of the participating brands until the card balance is $0.
These are best used in stores. Some stores and restaurants can accept the cards on their websites, but many are not currently able to do so.
Although these are gift cards, they must be used as CREDIT cards at checkout. Ask the cashier to "ring the card as credit" rather than a gift.
The funds do not expire. If the "Valid Thru" date on your gift card has passed, visit HappyCards.com or call 855.606.3494 to get a replacement card.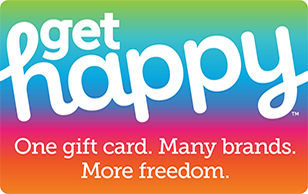 Besides purchasing Happy Card Gift Cards online, you can also do so in some stores, including Hy-Vee, Lowe's, Office Depot, Target, and more.
…and now you're finished with your holiday shopping, right? You're welcome. 🙂