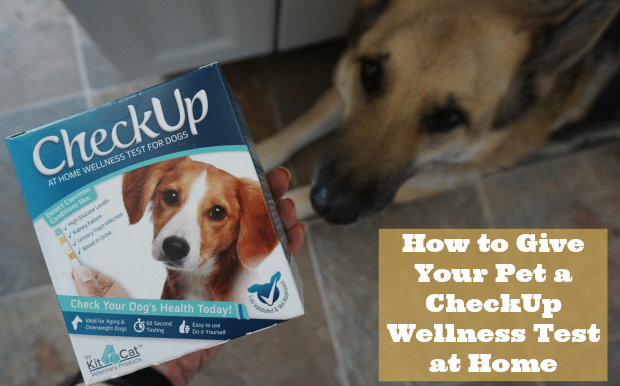 In our family of pets, there is a big difference between getting our dog to go to the vet vs. getting one of the cats to go to the vet. For Toby, the dog, he just LOVES riding in the car and he doesn't even think about the actual destination. But the feline family members, as all you cat lovers know, do NOT enjoy those car rides. Even if I lied and told them we were going to a kitty amusement park filled with bugs and birds to chase and all the tuna you can eat, they would still avoid getting into the car.
And even though it's easy to get Toby to agree to go to the vet, driving there isn't an easy task for us because our vet is a 45-minute drive away. SO, I was happy when CheckUp™, from Coastline Global, asked to sponsor this conversation about how to give pets a CheckUp Wellness Test at home.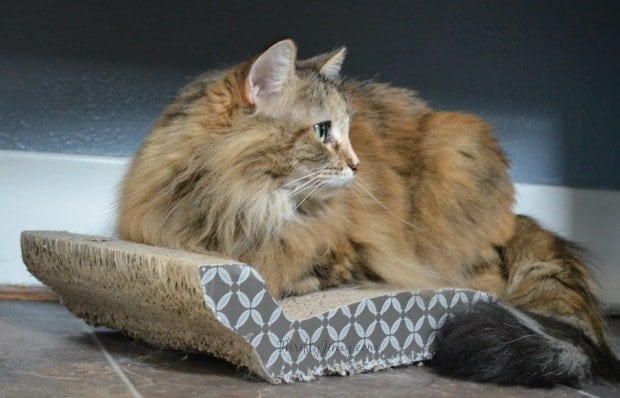 CheckUp Wellness Tests are a non-invasive, at home urine testing method that gives you immediate answers about your pet's health without the need to wait for lab results. It is vet approved and ideal for most pets, especially those that are older or obese. It detects these potentially dangerous, common conditions:
High glucose levels
Kidney conditions
Urinary tract infections
Blood in the urine
The tests for cats and dogs vary from each other slightly in their collection methods, basically because dogs and cats don't "go to the bathroom" in the same way. I tested using the CheckUp Dog Kit on Toby and it's quite easy. It includes a telescopic pole with a detachable metal ring on the end that holds a disposable cup. So basically, you have an extra long extension of your arm to collect some urine when his dog goes about his regular business. Then, using the included pipette, you transfer urine to the vial in which you'll dip a test strip. The test strip then changes color to give you results. The results chart is very straight forward and easy to read. There is also a lid for the vial, so it is easy to save and store the sample if requested by your vet.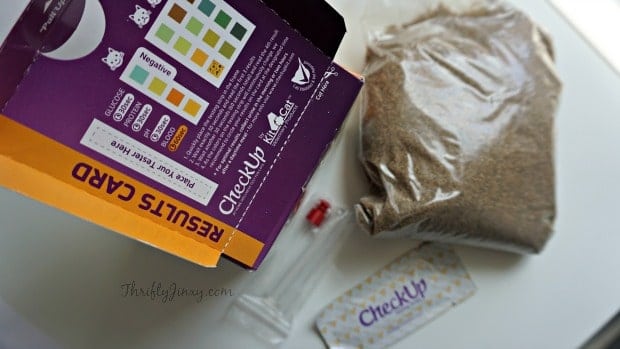 CheckUp for Cats varies in how the urine is collected. Instead of a cup, 2 pounds of hydrophobic litter are included in the kit, which should be placed in a clean empty litter box. After the cat uses the box, the urine will collect in little pools on top of the sand. From that point, the test continues as with the dog test above. Using the cat test will be a bit more tricky for me because our cats share litter boxes and I never quite know when they are going to go, but it will still be much, much easier than getting them to the vet for a test.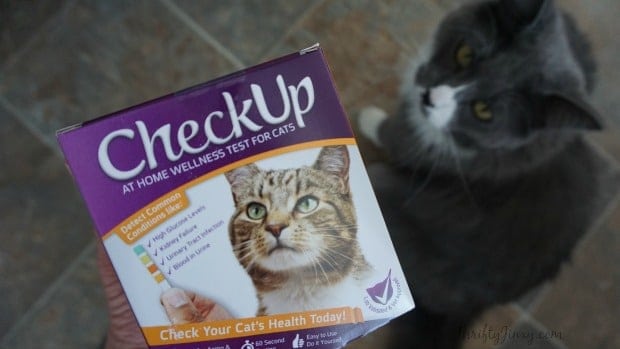 While I know that CheckUp Wellness Tests won't be a substitute for all visits, I am happy to know that I have an option for giving them regular check-ups at home, enabling me to to catch any problems before it becomes too late.
CheckUp Wellness Testsretail for $14.99 and can be purchased at checkupkit.com and through select websites and retail stores nationwide.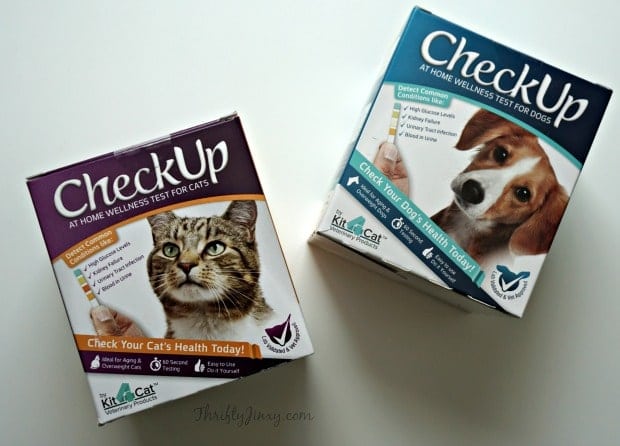 Reader Giveaway: Three (3) lucky Thrifty Jinxy readers will each win a CheckUp Wellness Test for their choice of either a cat or a dog. To enter, just complete the entry form below by 11:59pm ET on 7/7/16. Good luck!