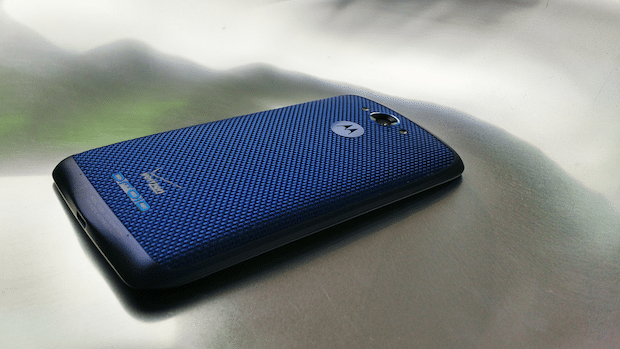 We're getting close to that time of year when we need to think about gifts for the dads and grads in our lives. Most of us (at least those of us with common sense) know the gifts NOT to get for these occasions. Dad doesn't want another ugly tie – unless he has specifically requested one! How often do most guys even wear ties nowadays anyway? And graduates want something useful. They don't want an ugly graduation figurine or a teddy bear wearing a cap and gown. They are going off to face the world and can use helpful tools to make their way.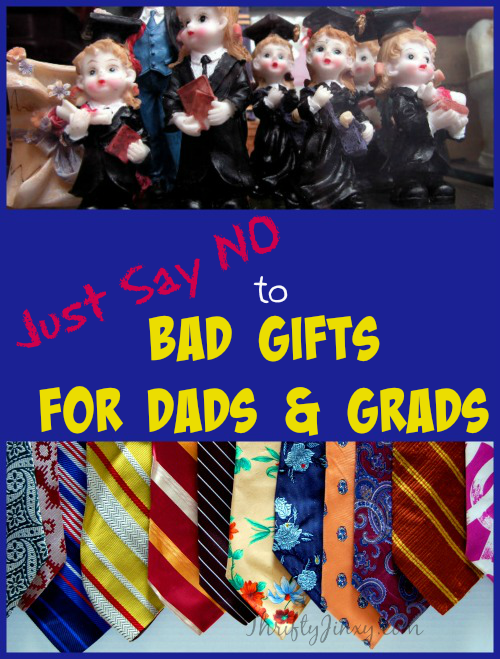 Do you know what both dads AND grads would love? The DROID Turbo Sapphire Blue by Motorola. I know for a fact that it's an awesome phone, because I have the same model, but in red. I'm drooling a bit over this new Sapphire Blue color now that I see it. And with this phone, the color does matter, because the device doesn't need a case. Premium ballistic nylon, which was originally developed for military use, provides a durable, scratch-resistant, water-repellant design. Underneath woven materials, there is a layer of Kevlar – a material five times stronger than metal! But even though it is so tough, it's still lightweight. And the glass itself is Corning Gorilla Glass with water-repellant nano-coating – that means more protection from spills and scratches. I have had my Turbo for almost 6 months now and it has had its share of drops and bumps – but you would never be able to tell just by looking at.
Another feature that really sets the DROID Turbo Sapphire Blue by Motorola apart is its crazy-good battery life. It has the largest battery of any smartphone and that means if you are not an over-the-top power drainer like I am, you can go two full days without stopping to recharge. And when it DOES come time to recharge, you can get 8 hours of power in just 15 minutes with the Motorola Turbo Charger. I love that turbo charge capability!
It's also easy to make your DROID Turbo your own with Moto Experiences that let you personalize how you interact with it, including Moto Voice, Moto Assist and Moto Display. My favorite of these is Moto Voice, which lets you control your phone hands-free by speaking commands. I especially love this feature when I'm out walking my dog and wearing big bulky gloves, but still want to make my morning call to my mom. I just say "OK Google Now (that's my "catch phrase") call Mom Home" and it will call her at home without me touching the screen at all. Or, I can say "OK Google Now call Mom mobile" if I know she is out and about in the morning. That is just one way to use it – you can also use it to get directions, Google a question, take a selfie, take a screenshot – – all kinds of things!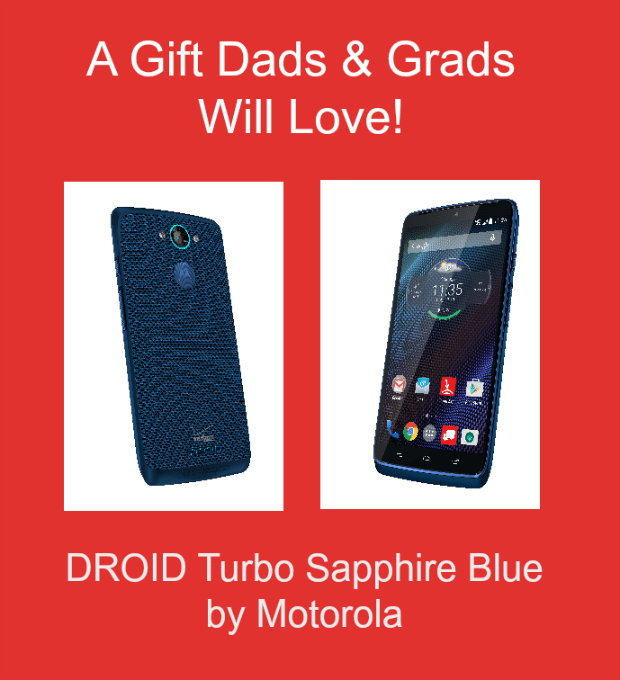 Without going on all day, I need to at least throw out some of the other things you'll want to know like it is powerful with a 2.7 GHz quad-core processor and it has a 21-megapixel rear-facing camera and the ability to record video at 4K. You can check out anything else that I have forgotten on the Verizon website.
When graduation and Father's Day roll around this year, remember the DROID Turbo Sapphire Blue by Motorola and YOU won't be remembered as the bad gift-giver!
I was selected for this opportunity as a member of Clever Girls and the content and opinions expressed here are all my own.