Give the gift of pampering with the NEW Farmhouse Fresh Holiday-scented Cozy Candles, dressed up in decorative knitted sweaters. Each scent, Spiced Rum & Bunny Slippers and Home Fir the Holidays,​ brings those warm and fuzzy feelings of the holiday season.
Spiced Rum & Bunny Slippers offers delectable top notes of sweet orange, honey, cloves and spice. "This soy-blend candle may be the most comforting holiday candle on earth," McLinden adds. "So slip on your bunny slippers, cozy up to the fire and let the yummy, rummy essence of the yuletide season envelop your senses."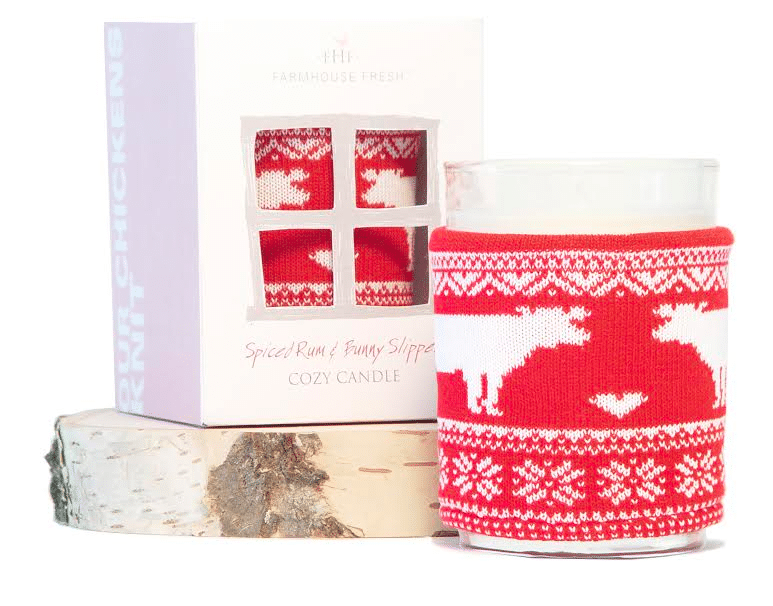 Home Fir the Holidays captures the heady, authentic, aromatic scent of a fresh-cut Fraser fir, which is deliciously woodsy and slightly sweet. Both candles retail for $29 each and come in a beautiful glass jar.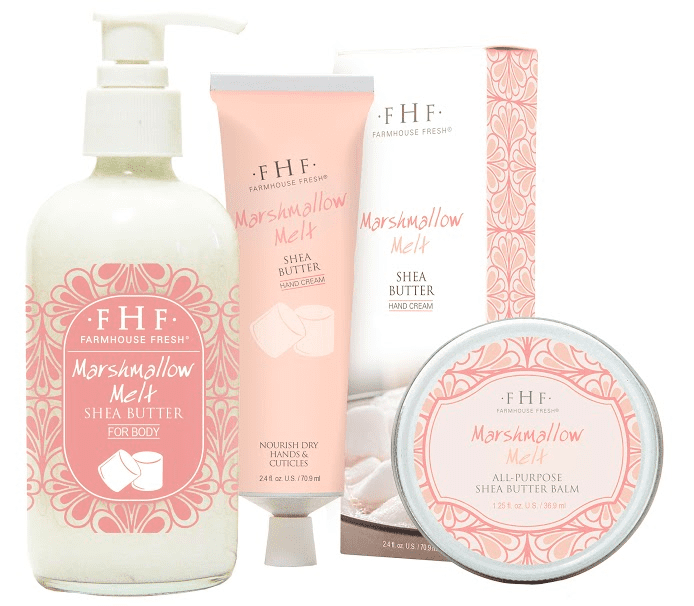 ​
Farmhouse Fresh also has the luscious NEW​ Marshmallow Melt Shea Butter creams & All Purpose Balm. Each product will hydrate, nourish and soften dry skin during the holidays.
Marshmallow Melt hand and body creams are 97% natural, vegan, paraben- and sulfate-free, and contain a supple blend of shea and cocoa butters, jojoba seed oil, soybean oil, aloe and vitamins A and E. The shea, cocoa butters and oils soften and soothe even the severest of rough, dry and chapped skin, while helping to improve the skin's elasticity and moisture retention. Shea butter, aloe and vitamin E also help to calm skin irritations and sunburns.
Marshmallow Melt hand cream retails for $14 in an airport security-friendly, 2.4 oz. aluminum tube, while the body cream retails for $30 in an 8 oz. glass bottle with pump. The hand cream is housed in a decorative pink and white box with vintage floral patterns, making for a beautiful keepsake.
The All Purpose Balm contains a blend of shea, mango seed and cocoa seed butters; coconut, soybean, and apricot kernel oils; vitamin E; tetrahexyldecyl ascorbate; beeswax; and an all-natural fragrance. It retails for $12.50 in a 1.25 oz. shallow tin with decorative lid.