International Star Registry has offered unique gift ideas since 1979, giving you the ability to name a star for yourself or a loved one. Once you name a star, it is recorded in the book called "YOUR PLACE IN THE COSMOS" and is registered at the Copyright Office of the United States of America.
The International Star Registry digitally indicates and circles your registered star. This holiday season they are introducing a new product, the Photographic Sky Chart, which comes in a GORGEOUS 16"x20" black frame for displaying it in your home.
My stepmother, Dee Dee, is currently battling cancer for the third time since 2008. Our community has really rallied around her and organized a movement we call "DDFaith". There are yard signs all over our cities with the saying "DDFaith: We Believe in Miracles."
You can spot those same words on t-shirts and wristbands and even business marquees. Two schools in the area even came together for their final football game of the year and dedicated it as DDFaith night where everyone wore their shirts and they had an amazing fundraising campaign for her.
When I was asked to name a star, I KNEW I wanted to name a star DDFaith. I want everyone to know about my stepmother's journey and to know the faith that she possesses for her miracle.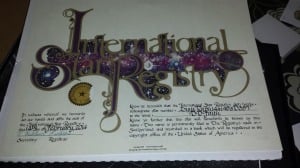 I was very pleased with the gift package I received from the International Star Registry. I received a flat box that was nicely packaged. The first thing that I saw was a nice quality black frame, containing a printout of our star. It even featured the star's name on the bottom left-hand corner. I DID notice a slight type-o in the text on the bottom right-hand side, however, with the word "the" repeated twice in a sentence.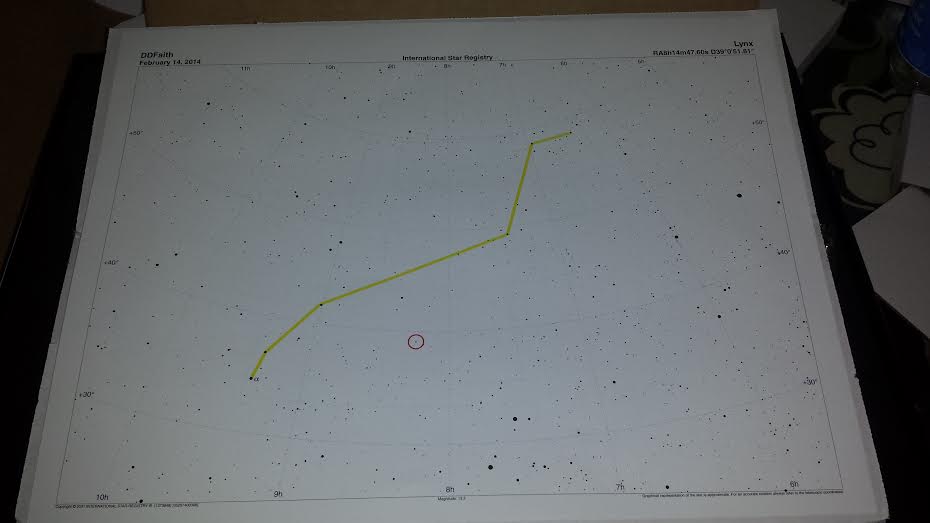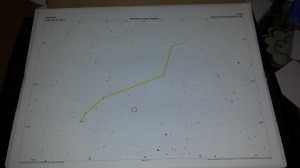 The kit also came with a certificate showing the star's name and registered date, in a beautiful manuscript handwriting. I think the certificate is also gorgeous enough to hang alongside the star's photo. In addition to this, they also included a black and white map of the star's coordinates, a letter from the International Star Registry, and the book YOUR PLACE IN THE COSMOS.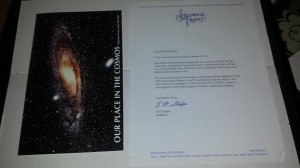 I was overall very pleased with my experience with the International Star Registry. If you're looking for a unique gift idea, or a present for someone enthused with outerspace, this would be a perfect gift for them. Give them their very own spot in the stars!