Let's face it, sometimes a good drink makes those cookies even better. Whether you like egg nog, wine, moscow mules or martinis, here are some great holiday drink gifts your family and friends will love.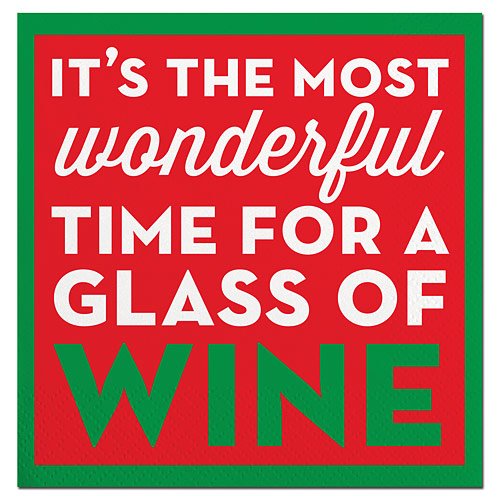 The Most Wonderful Time for Wine Drink Napkins – Christmas party beverage napkin with green and white text on a red backgroundand a green border. Text reads "It's the most wonderful time for a glass of wine".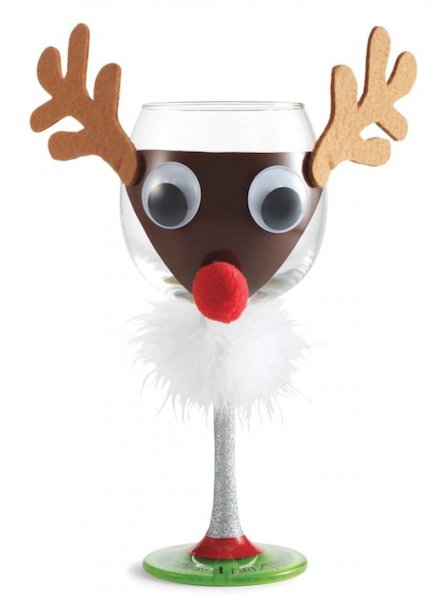 Reindeer Wine Glass – This adorable reindeer wine glass is the perfect way to spice up a traditional wine glass. Perfect for all holiday celebrations!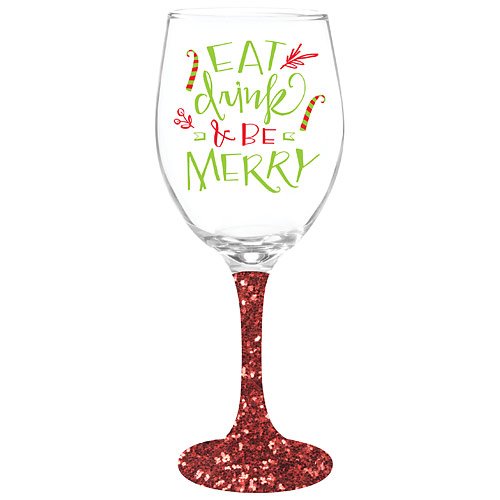 Eat Drink and Be Merry Glitter Stemmed Wine Glass – Glass wine glass with Christmas humor text in bright green and red text, candy canes, and red holly sprigs, with red glitter stem. Text reads "Eat, Drink and Be Merry".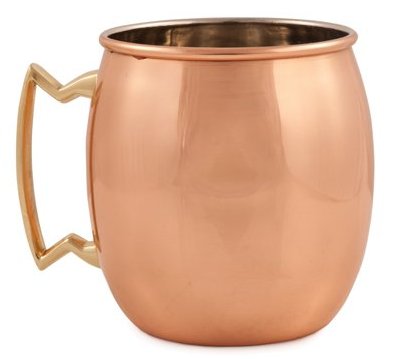 Moscow Mule Copper Cup – Enjoy your vodka cocktails in this beautiful mug. Intended to keep your drink colder longer, the copper has been lacquered to resist tarnishing. Great for sipping frosty cocktails or beer!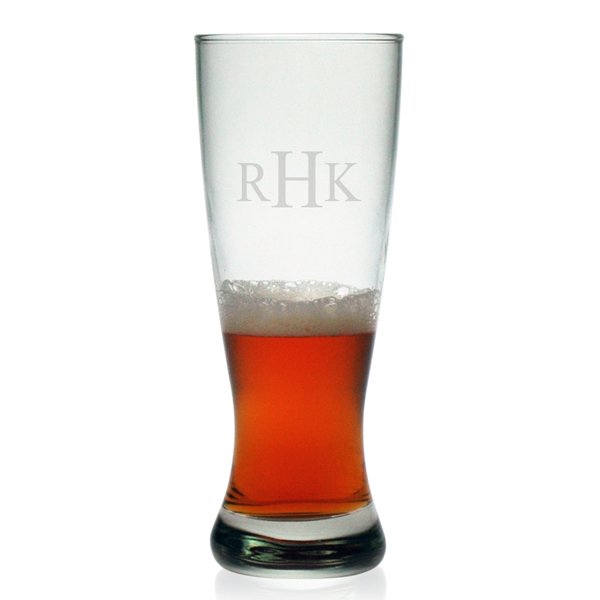 Personalized Grand Pilsner Set – Hand-cut using century old techinques or sand etched this set of 4 customized grand pilsners is hand decorated in the USA. Each grand pilsner holds 20 ounces. Choose from 6 typestyles to create the classic or modern addition to any table. The perfect Swoozie's gift for family members, friends and of course yourself!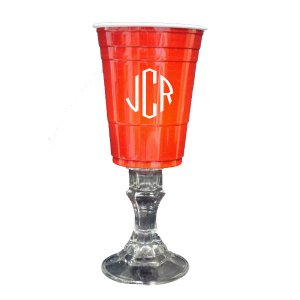 Novelty Wine Glasses ­ Mason Jars, Solo Cups & More! – Whether it's a wine glass shaped like a solo cup or a mason jar, or you want something glittery and fun, we have the perfect selection of wine and gag drink ware gifts everyone will love!