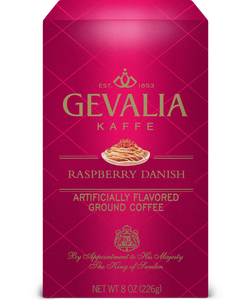 UPDATE: The Gevalia coffee deal listed below is no longer available, but you can still get this Gevalia coffee:
Gevalia Coffee is having a great clearance sale online right now on their winter selection of teas and coffees! You can get the following great varieties for only $5:
Raspberry Danish Coffee
Pecan Torte Coffee
Colibri Azul Coffee
Green Tea with Mango
Raspberry Hibiscus Tea
White Tea with Pear
Mbeya Reserve Coffee
Kona Coffee
Shipping is free on orders of $25 or more, so you'd only need to purchase 5 different items to get free shipping!
This is a great sale with some really great selections. I especially love the Mango Green Tea and Pear White Tea – they are so delicious! Head over here and use code FBCLEAR to shop this great sale!