#LoveV8Protein #CollectiveBias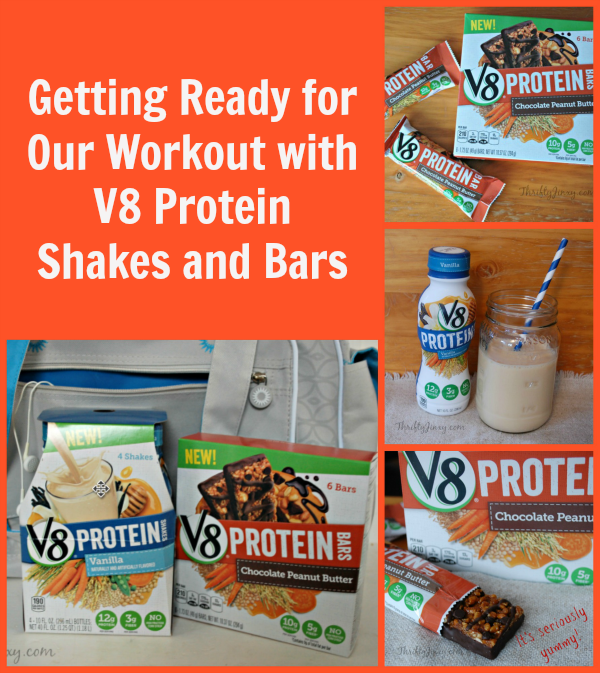 Now that the weather is coooooooold here in Minnesota, it means my husband and I need to do most of our working out at the gym – which for us is our local YMCA. As with most gyms, there are certain times that the place is PACKED – generally from about 5-7. So, if we want to be able to score a place on a treadmill or other equipment, the plan is to get there before the rush.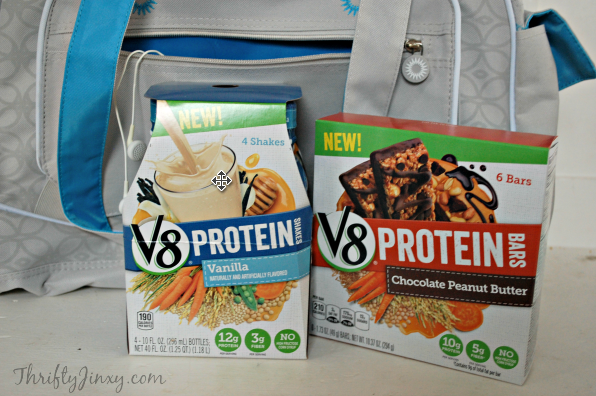 Since my husband usually leaves work around 4:00, if we head immediately to the Y we can beat the crowd. But, after a long day of work he needs some energy to keep himself going before a workout. That is where V8 Protein Shakes and Bars come in handy! Since I work at home all day, I have the luxury of eating when I need or want to, but I often find myself so engrossed in work that I forget to eat until it's time to leave for the gym and I realize I'm at the point of starving. So, that makes V8 Protein Shakes and Bars a convenient option for me too.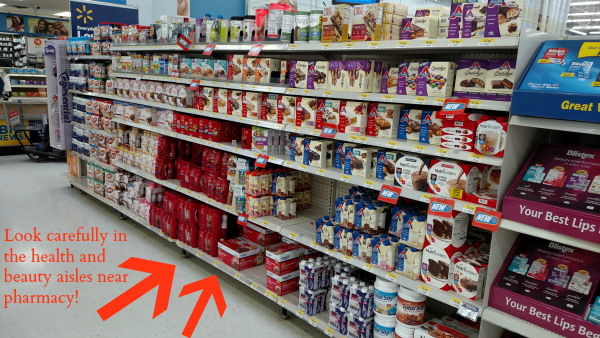 I purchased my V8 Protein Shakes and Bars at Walmart. To be honest, I had a hard time finding them at first, but then I discovered that they are in the health and beauty aisle, near the pharmacy.
The V8 Protein Shakes and Bars (available in 6 different flavor options) can be a good-for-you choice because of their ingredients and healthy components. Let's get down to the details here!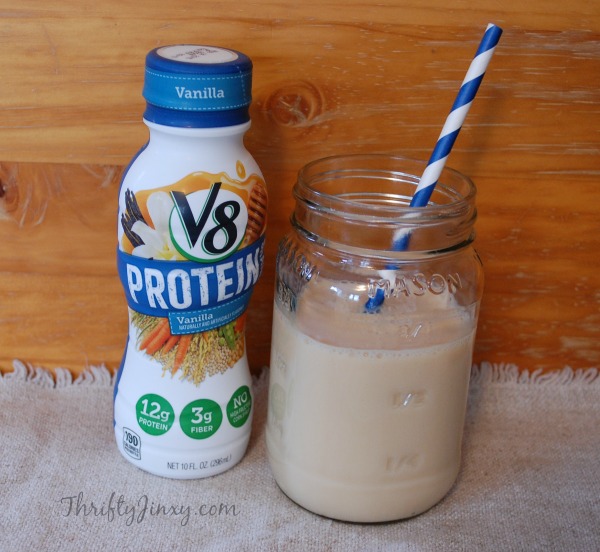 V8 Protein Shakes include wholesome ingredients. They get their protein from Milk, Soy, Pea, Brown Rice, and Quinoa. The veggies (that's where they get the "V" part of the name) include Sweet Potatoes and Carrots. Then for sweeteners they use Honey, Brown Rice Syrup, Sugar. These are all things I would put in my own shake if I had the extra time to prepare one.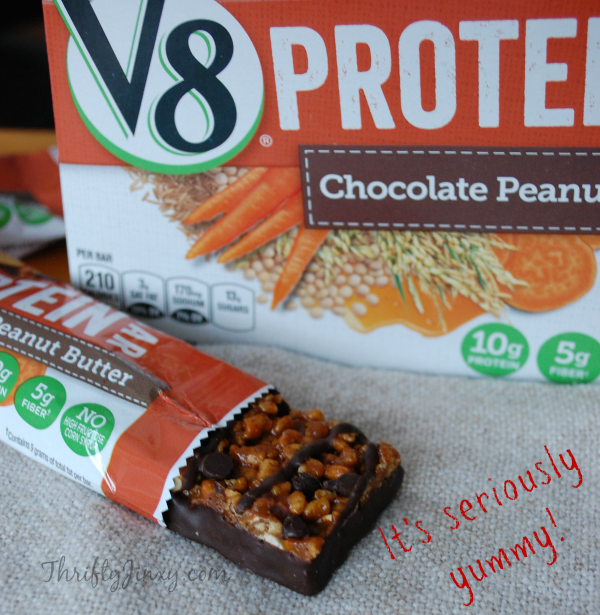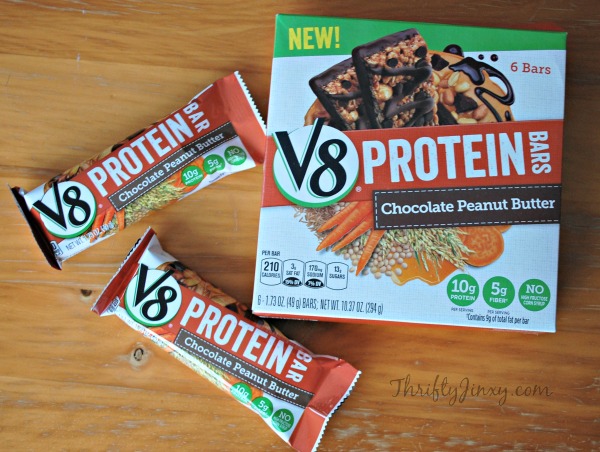 Oh, and we have to mention the health components in the V8 Protein Shakes and Bars! The shakes provide 12g of protein and 3g of fiber with 190 calories. The bars offer 10g of protein and a whopping 5g of fiber – all in only 210 calories. I tried the Chocolate Peanut Butter flavor of the V8 Protein Bars and it is so good! It definitely tastes like an indulgence. There are a lot of desserts that I would pass up in favor of eating one of those!
V8 Protein Shakes and Bars are definitely standing ready in our house to grab-and-go to make sure we beat the rush to the gym and are able to stay active and healthy.
For more information about V8 Protein Shakes and Bars, visit:
www.LoveYourV8Protein.com