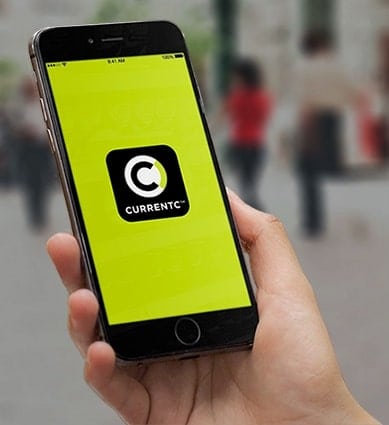 Two things that I run low on during the holiday season are time and money.  I think we all can say that's the truth.  When I'm out shopping I'm always hunting for ways to save a few bucks, but I don't want to drive all over town to get a deal.  I prefer one-stop shopping trips, which is why I turned to Sears and Kmart, along with some help from my CurrentC app, to get everything I needed to transform my home into a winter wonderland.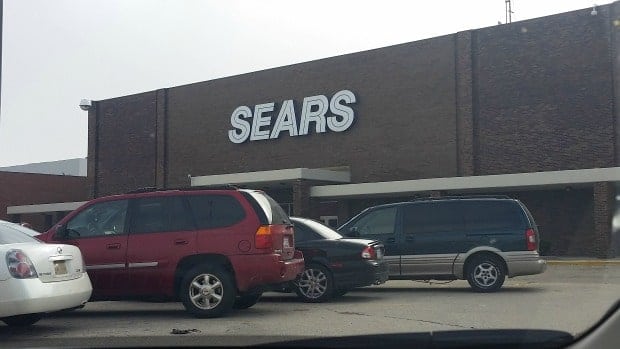 My first stop on my Saturday shopping trip was Sears.  I went in looking for an accessory for my husband's Christmas present (an Xbox One) but didn't find exactly what I was needing.  I didn't leave empty handed though.  Sears was having an incredible sale on pajamas!  Before I tell you what I bought, let me give you a little backstory.  I remember my first Christmas with my husband's family back when we were only dating.  We were having a Christmas Eve brunch and we were each given a package to open before we ate. Guess what we opened?  Brand new pajamas!  While not everyone was a good sport about it, I obliged and put mine on – after all, I wanted to make a good impression.  It really meant a lot to Jordan's parents, especially his mom.  I think she wanted to recreate old memories of her kids waking up on Christmas morning in their pajamas.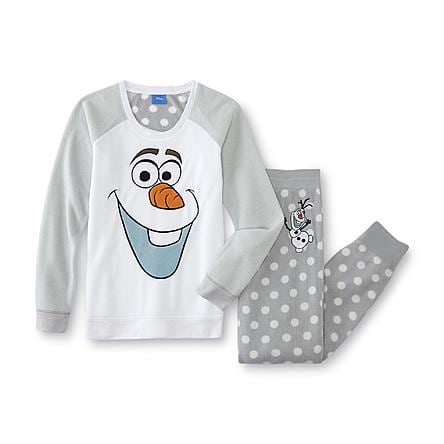 Christmas will be a little different this year for Jordan's family.  His parents recently purchased their retirement home – a lakehouse up in Michigan that is four hours away.  We can't all make it up for our traditional Christmas Eve brunch but instead the entire family is going up on December 26th and staying for several days.  This is where my trip to Sears comes in.  I was shopping with my husband, his sister, and our nephew and we spotted the cutest pajamas and decided we would all get a pair and surprise my mother-in-law by wearing them when we go up to visit for Christmas!  I got a cute pair of grey pants with white snowflakes while my top is a big face of Olaf.  My husband got a Teenage Mutant Ninja Turtles onesie that is absolutely hilarious!  My CurrentC app allowed me to "scan" my store loyalty card and pay directly from my phone – plus I had some surprise points to spend ($12 worth) which helped me save even more!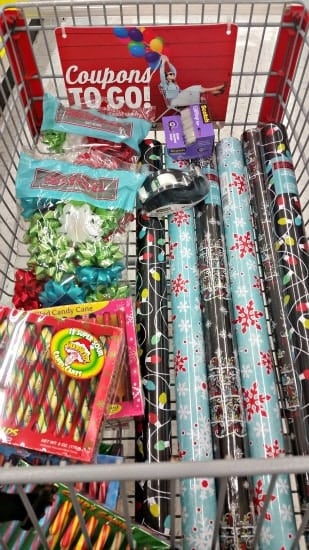 My second and final stop was Kmart where I went in strictly for wrapping paper, but left with a whole lot more to add Christmas cheer to my home.  I grabbed the cutest wrapping paper and loved that they had coordinating bow packages right beside the paper.  A few aisles over I found delicious looking candy canes and couldn't control myself – I had to get six boxes because they all looked so good!  I grabbed some tape and a handy tape holder (finally, after all of these years of wrapping gifts I purchased one!) and then I stumbled across the home goods section.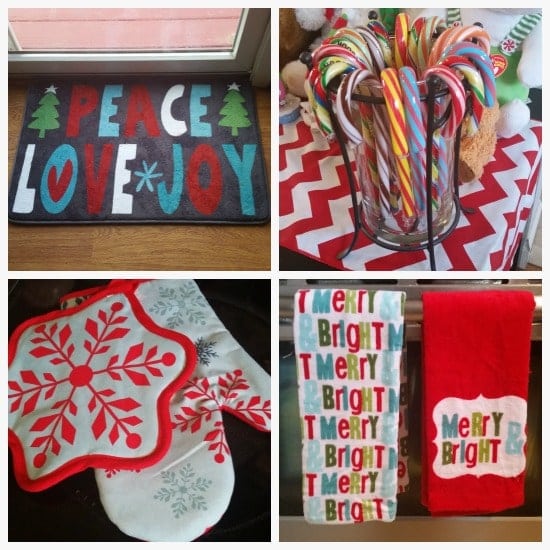 I found a must-have door mat, some really cute hand towels, pot holders, and more.  I needed my husband's help unloading it all and had so much fun decorating our house with my bargain finds.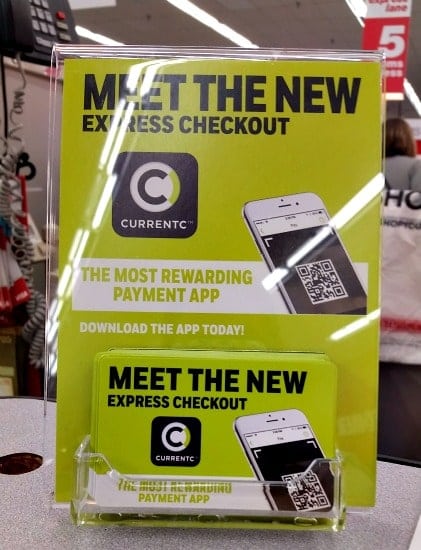 My CurrentC app helped me save time and money while Christmas shopping by combining everything I need for all of my favorite stores in one place.  I could pull up coupons, get discounts with my store loyalty cards, and even pay all from my phone.  Download the CurrentC app for yourself today so that you can be equiped with the most rewarding way to pay when it rolls out in your city!