This is a sponsored post written by me on behalf of Milo Wifi. All opinions are 100% mine.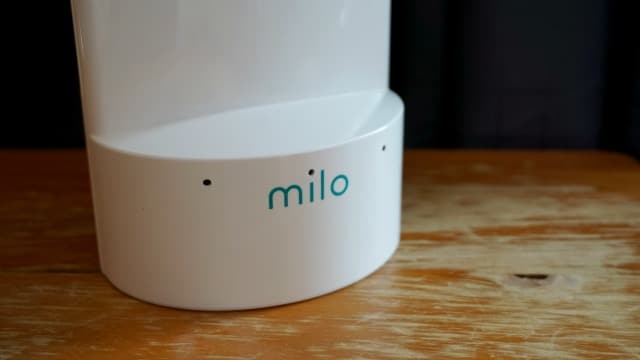 This month we are moving from our tiny, but cozy, house into a much bigger house. There are a LOT of benefits to this move and only a few small negatives. One is that with a lot more house, our router struggles to send a wifi signal throughout the property from all the way on the top floor to down in the basement and out into the yard – – I love to work on my laptop in the yard when the weather is nice!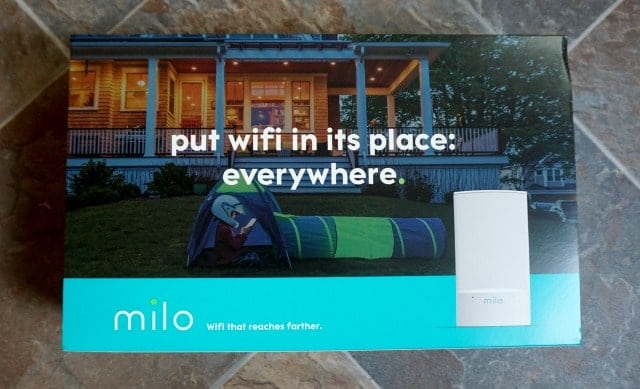 Like most of us, way back in the past I just worked on a desktop in my home office, but laptops, tablets and smartphones now mean that everyone is connecting to wifi from every room in the house. It can be very frustrating when that signal doesn't reach! It can be even worse when you have walls or doors that prohibit a signal from getting through. This can be especially infuriating when it comes to trying to watch video and you just see that little buffering circle loading and loading and loading and loading….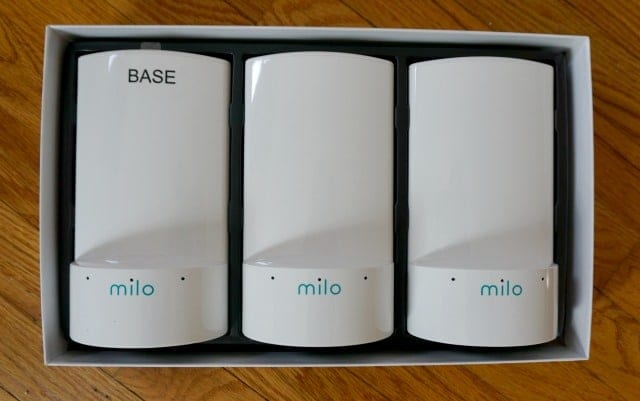 Thankfully, at the perfect time to coincide with our move, I found out about Milo Wifi. What Milo does is spring the wifi signal where it's needed and when it's needed. Milo uses the new, cutting-edge SmartSeek technology to automatically select the optimal channel for connection for each of your devices so it gets the strongest signal possible. It means you get steady, speedy coverage to reach all your devices in all the spaces of your house. What is even better is that Milo uses your existing wifi and just makes it better, so you don't have any additional monthly fees. It works with your existing router or modem to distribute that signal more intelligently throughout your home.
Setting up and using Milo is super easy. There is a handy quick set-up guide included in the box, and full set-up instructions and the ability to configure your system are available via the Milo Home Wifi System app, which is a free download in the Apple Store or Google Play Store. The actual set-up is as simple as plugging the base into a power outlet and using the included Ethernet cord to connect it to your modem or router. Or, if you prefer, you can set it up wirelessly. Step two is to set up your points by also plugging them into power outlets and checking to see that they are connecting with the base. Once you have them set up, it's just a matter of connecting to the network. You can use the handy app to name your network, check your connection, and play around with passwords. If these directions sound at all difficult, they are NOT! And Milo's step-by-step instructions make it even easier than my explanation sounds!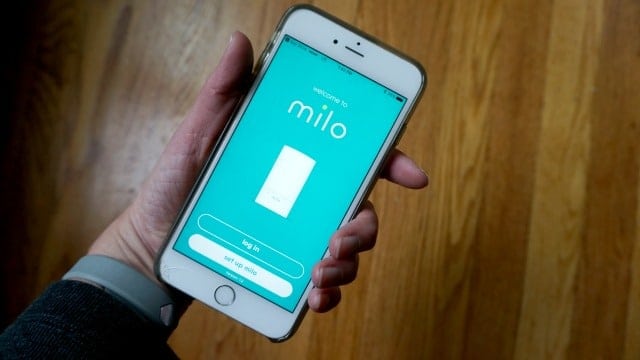 The Milo system is available in either a 2-pack, suitable for areas of 2,000 square feet or less, or a 3-pack designed for areas between 2,000 and 4,000 square feet. In either box you'll also receive the Milo Wifi system base, power cords, an Ethernet cable and quick start guide.