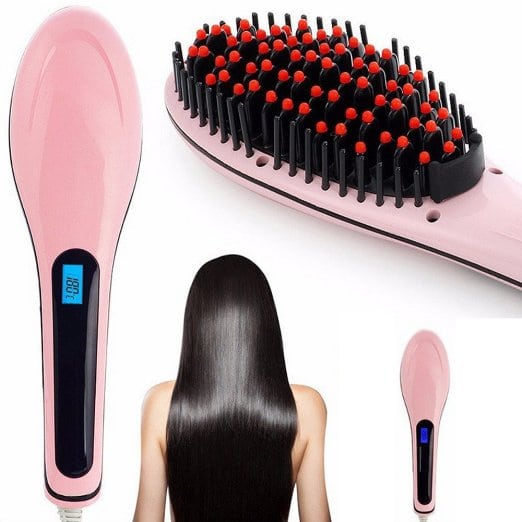 Do you have trouble straightening your hair?  Get instantly silky straight hair with this new 3-in-1 Brush on Amazon.  This detangling brush is also a ceramic iron straightener and an anion hair massager.   The Mannice hair straightener brush gives quick professional result of silky straight hair in minutes that you dreamed of, allows you get ready quickly for going out in rush morning hours, instead of wrestling with the blow dryers day after day.
This hairbrush for straightening hair leaves your hair silky, straight and smooth from the very first stroke. It's heat up to 365℉ (180℃) in a minute, max 450℉ (230℃) , auto keep constant temperature at 365℉(180℃), your hair will be basically settled in 8-10 seconds. It emits rich negative ions while working, to moisturizing and hydrating care your hair, helps straighten hair instantly while leaving behind a healthy shine.   Check out this Before and After photo: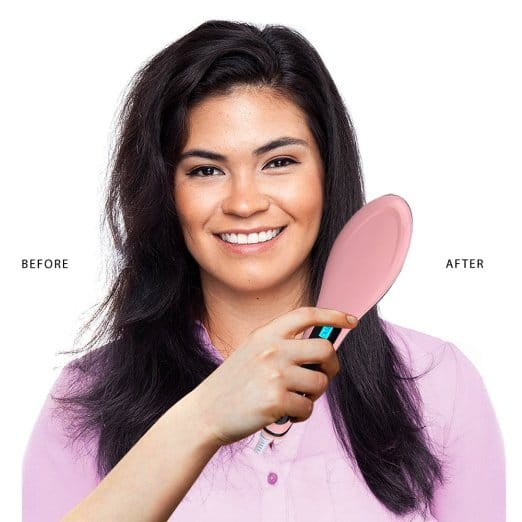 The price is just $16.49 plus free shipping right now, but Amazon pricing can fluctuate a bit. Make sure to double-check the price before adding it to your cart.