This post brought to you by Sam's Club . The content and opinions expressed below are that of Thrifty Jinxy.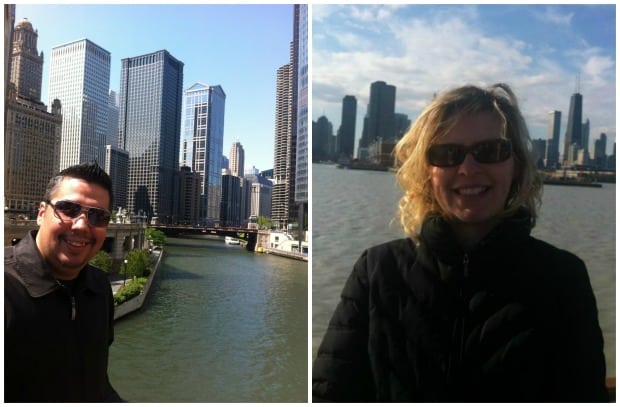 My husband, Mario, and I LOVE to take road trips. When we lived on the East Coast we spent lots of times exploring with trips to upstate New York, Washington DC, Maine and, of course, down the Jersey Shore. Now that we are in Minnesota our road trips have been to Chicago, Wisconsin, Northern Minnesota, South Dakota and even down to Texas a couple of times.
Wherever we go, we always have a LOT of fun on our trips. We even made road tripping a part of our honeymoon! We went to Canada and took an awesome train trip through the Canadian Rockies from Vancouver to Calgary. We spent some time at a dude ranch in British Columbia and then drove ourselves back to Vancouver. That was an extremely beautiful drive.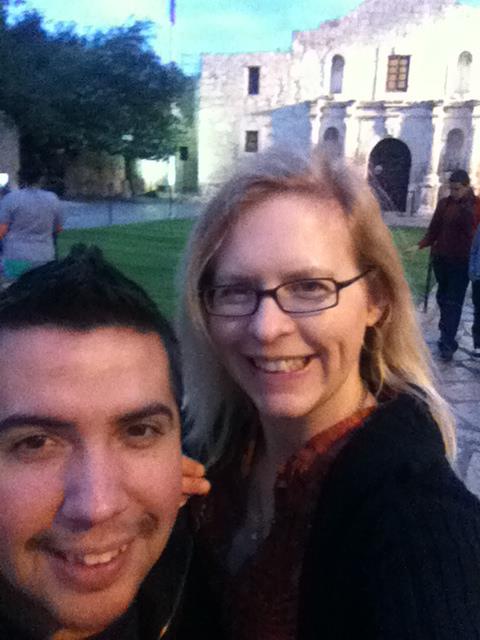 Wherever you like to road trip, it's always important to plan ahead and to prepare your vehicle. A very, very important part of that is ensuring that your tires are able to take on the trip. That's where Sam's Club comes in.
At Sam's Club, not only do you get the convenience of getting new tires while you do your shopping to stock up on snacks for your road trip, you also get the unbeatable Sam's Club #DareToCompare all-in tire offer for the very best tire brands with a best all-in price, matching offer on brands like Michelin, Goodyear, BF Goodrich and Pirelli.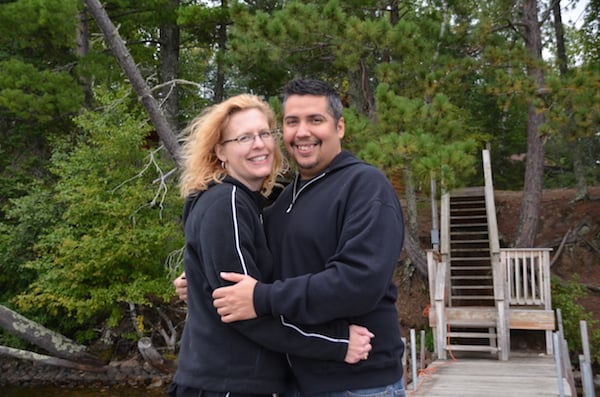 Not only do they have low prices on tires themselves, but they also have a great Tire Installation Package for Members. For just $15/tire or $25/dually tire, Members can receive ALL of the benefits below for as long as their membership is valid:
Tire Mounting – Sam's Club uses state of the art equipment to mount your Sam's Club tires on serviceable wheels and install them on your vehicle to the manufacturer's specifications.
Valve Stem – Sam's Club will install a new valve stem when mounting your new tire. (TPMS stems and service packs are sold separately if needed)
Tire Lifetime Balance – Sam's Club uses the latest computerized equipment to balance your new tire and will, upon the member's request, re-balance the covered tire for the usable life of the tire (2/32nds tread remaining).
Tire Lifetime Rotation – Sam's Club will upon member's request, rotate the covered tires for the usable life of the tire (2/32nds tread remaining).
Tire Lifetime Flat Repair – Sam's Club will repair any repairable puncture on the covered tire at no cost to the member for the usable life of the tire (2/32nds tread remaining).
Road Hazard Protection* – Expands the Manufacturer's workmanship / materials warranty to include tire failure caused by road hazard incurred in normal driving conditions (e.g., a cut, snag, bruise, impact break or puncture, whether repairable or not). In the event a replacement tire is needed Tire Installation Package charges are applicable. All other terms and conditions of the workmanship / materials warranty are applicable.
Tire Pressure Monitoring System Reset – Sam's Club will reset the tire pressure monitoring system as necessary when performing tire installation and tire services on those vehicles equipped with a properly functioning TPMS system. (Replacement parts, if needed, are not included in the reset service and are sold separately)
Waste Tire Disposal Fee – Sam's Club ensures that scrap tires are disposed of properly and with respect for our environment. Only EPA licensed waste haulers handle our scrap tires.
Emergency Roadside Tire Service – For three years from the date of purchase, members have 24-hour toll free access for emergency tire change service.
How the "Dare to Compare" offer works: Bring a valid "all-in" quote from a tire sales and installation retailer to your Sam's Club Tire and Battery Center service counter. The quote must be printed on dealer/retailer letterhead and dated within the past 7 business days. The tire must be the same brand, same line, same load index and speed rating (service description) as the tire intended for purchase at Sam's Club. Sam's Club carries some club-specific tire lines – in these cases, Sam's Club will compare the club-specific tire line to the equivalent general-market tire line. See your local Sam's Club for details.
With Sam's Club Dare to Compare you'll get your vehicle ready to go so you can get on the road and on your way to summer road tripping fun!
Do you have any road trip plans this summer?