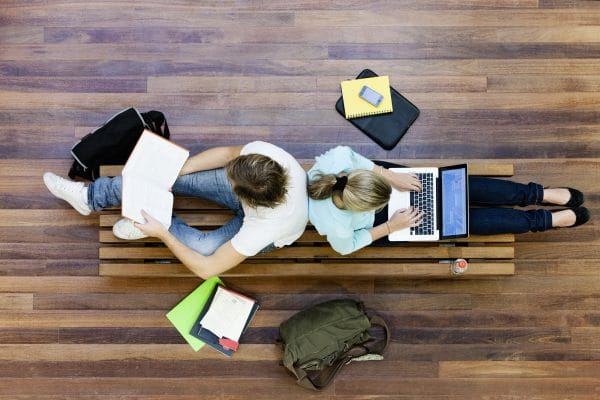 I know it's still July, but the back to school deals are starting to ramp up! During the summer between my senior year of high school and my freshman year of college, I couldn't wait to get started with my new life away from home.
Technology has definitely ramped up since then – I didn't even bring a computer to campus my first semester of college! Of course, now it's an expectation that college students will have their own computer. If your college student is in need of a new device, you'll definitely want to check out the HP Envy x360 Laptop, available from BestBuy.com.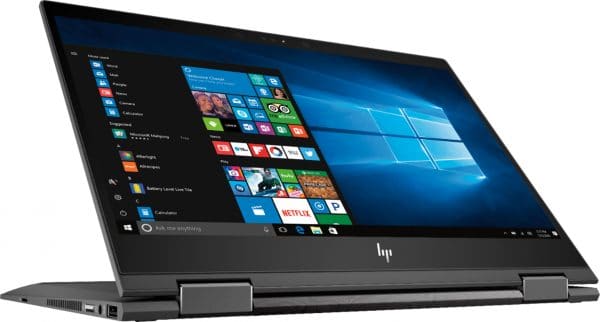 HP Envy x360 laptops are 2-in-1 devices that can transfer from a laptop to a tablet in seconds. These touch-screen laptops come with Windows Ink capabilities and a Windows operating system so you can write on the screen with your stylus. AMD processors make them fast and thin so you can take them with you anywhere you go!
Cool features include:
Windows 10 Operating System
Windows 10 brings back the Start Menu from Windows 7 and introduces new features, like the Edge Web browser that lets you markup Web pages on your screen.
Built for Windows Ink
Quickly jot down notes and ideas with ease.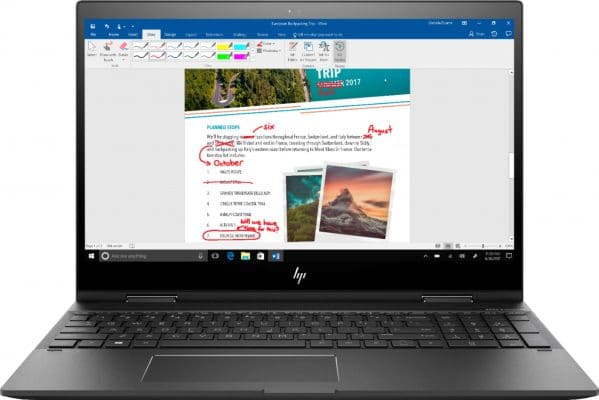 Full HD Touch Screen
The 1920 x 1080 resolution boasts impressive color and clarity. Natural finger-touch navigation makes the most of Windows 10. IPS technology for wide viewing angles. Energy-efficient WLED backlight.
8GB System Memory for Advanced Multitasking
Substantial high-bandwidth RAM to smoothly run your games and photo- and video-editing applications, as well as multiple programs and browser tabs all at once.
360° Flip-and-Fold Design
Offers versatile functionality with laptop, audience, tabletop, presentation and tablet modes.
This is definitely an upgrade from the lunky desktop computer I brought to school after my first winter break. Plus, now through 7/28 you'll save $100 on your purchase of the HP – ENVY 2-in-1 15.6″ Touch-Screen Laptop! Check it out at BestBuy.com.