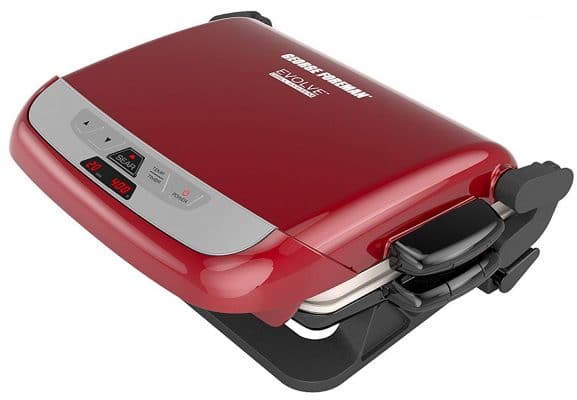 Sure, it's still winter out, but that doesn't mean you have to give up on grilling! Amazon has this George Foreman Evolve 3-in-1 Grill with Removable Plates in Red to help you grill all year long!
This handy-dandy device is not only a grill, but also a panini and waffle maker! It features ceramic grill plates, non-stick waffle plates, 500°F searing burst, digital time and temperature controls, a 1″ adjustable hinge, and adjustable cooking angle.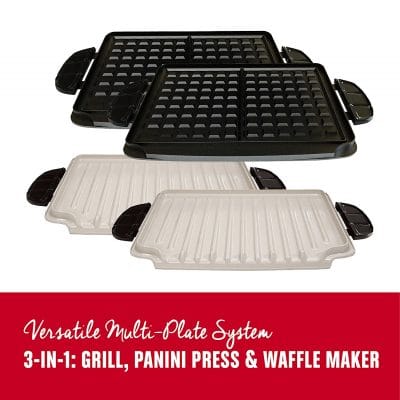 The 3-in-1 capabilities and simple digital controls will change the way you prepare food. Use the durable ceramic grill plates for your traditional grilling needs with steak, chicken, fish, and vegetables. Then swap them out for the waffle plates to make a mouthwatering breakfast the whole family will love. You can even lay the grill flat for making grilled sandwiches. The Evolve Grill can cook a wide range of foods thanks to the digital time settings and temperature controls that range from 300 to 450 degrees and include a searing option that raises the grill to 500 degrees. Take home this versatile grill and get restaurant-quality results for every meal!
Head to Amazon to check it out!