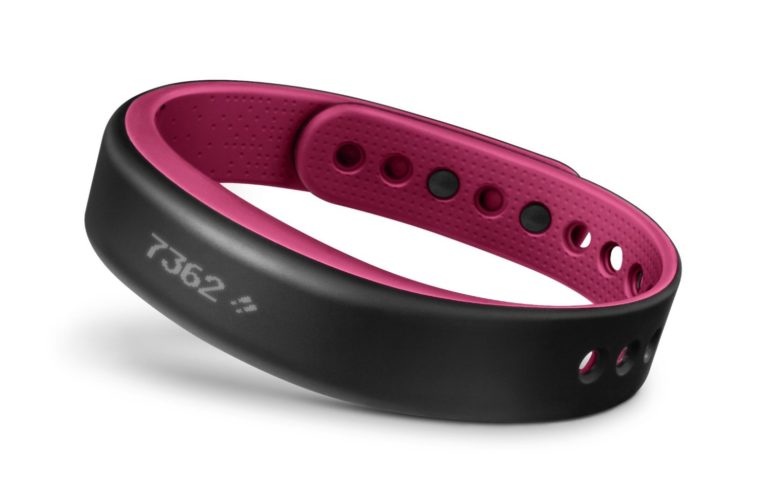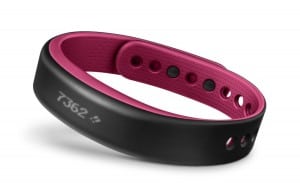 If you're looking for a stylish way to stay on top of your health and wellness goals, check out the Garmin Vivosmart. Regularly $149.99, we can order one today for just $64.99 – the lowest price ever on Amazon! The only color on sale is berry but I LOVE that color. It displays steps, calories, distance, and even the time of day so you won't need to wear a watch with it. It has an inactivity alert reminding you to move if you sit still for too long. Set challenges, even compete against your friends, to stay motivated.
SMART NOTIFICATIONS – Monitor calls, texts, meetings, emails and other notifications with vibration alerts so you don't miss a beat
SLEEK TOUCHSCREEN BAND – Double tap to reveal the hidden OLED touchscreen and swipe to navigate pages
VIBRATION ALERTS – vivosmart lets you know when you have calls, texts, emails, meetings, or if you just need to walk, with a vibration alert.
SENSOR COMPATIBILITY – Get more out of vivosmart – pair it with a heart rate monitor1, bike speed sensor or VIRB Elite action camera2
AUTO SYNC – vivosmart automatically syncs with mobile devices at strategic times throughout the day, such as when a goal is met or when several steps have been taken since the last sync.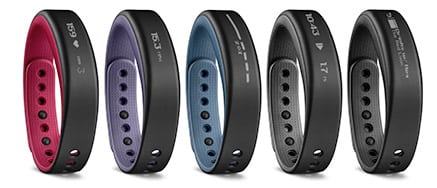 Order a Garmin Vivosmart today!