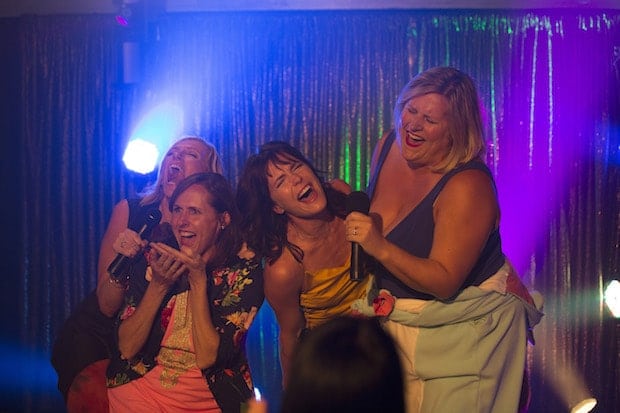 Do you have "mom friends"? Women you're friends with basically because your kids go to school together? Whether you crave mom friends or try to avoid them at all costs, check out FUN MOM DINNER, which is in select theaters and On Demand TODAY!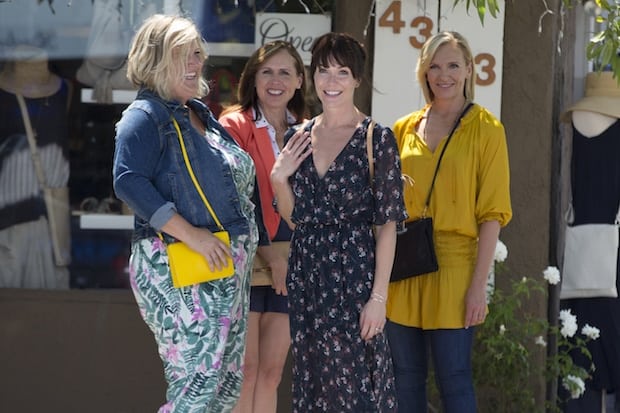 In FUN MOM DINNER, four moms whose only common ground is their kids' preschool class, decide to get together for a harmless "fun mom dinner." The night begins as a disaster, but the combination of alcohol, karaoke, and a cute bartender, leads to an unforgettable night where these seemingly different women realize they have more in common than motherhood and men. The comedy stars Toni Collette, Molly Shannon, Bridget Everett, and Katie Aselton.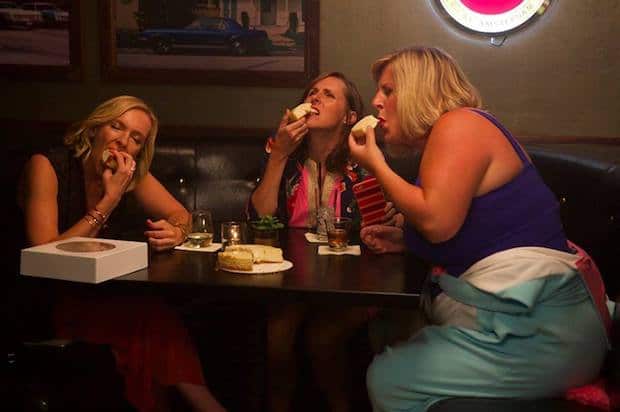 Take a peek at the Fun Mom Dinner trailer for a glimpse at what this particular group of moms gets up to:
These moms DO look fun, right?!?!? All fun, but each with a very different personality. Now it's time for YOU to find out which #FunMomDinner mom you are! Take the Fun Mom Dinner quiz HERE and let us know which character from the movie is most like you.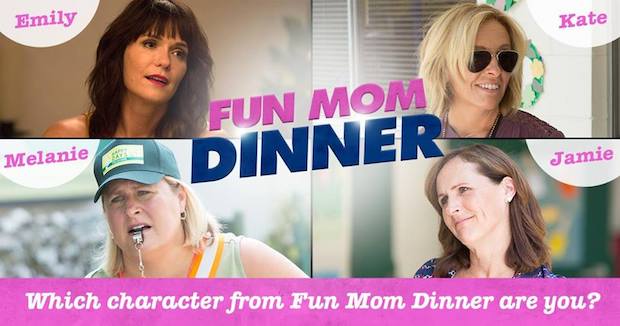 If you're planning your own Fun Mom Dinner, wine is probably one of the first items on the list and thats where Cameron Hughes Wine comes in. Their best-selling Lot 549 Eola-Amity Hills Chardonnay and the deliciously smooth Lot 540 Cabernet with notes of blackberry and cassis are sure to make for a Fun Mom Dinner! Enter our giveaway below for a chance to win them both!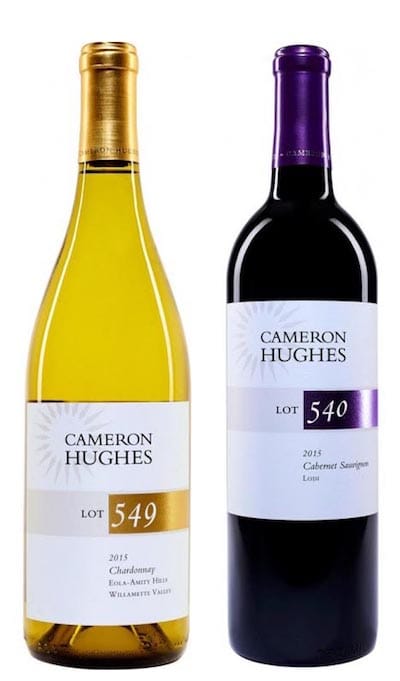 Fun Mom Dinner – Now In Select Theaters and On Demand, find it on iTunes.
Twitter | Facebook | Instagram | #FunMomDinner
Enter our reader giveaway HERE!