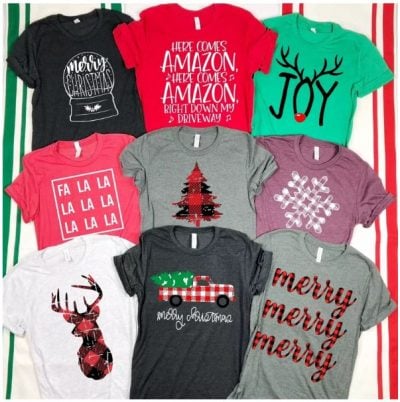 There are those of us who just can't WAIT until Christmas! Since it's almost holiday season, why not take a peek at these fun Crew Neck Holiday Tees at Jane.com? They're priced at just $16.99 each with FREE shipping (reg. $34.99).
Choose from sizes XS to XL in nine different designs. There's bound to be one that's just right for you or that big Christmas fan on your gift list! I'm partial to the Amazon design myself: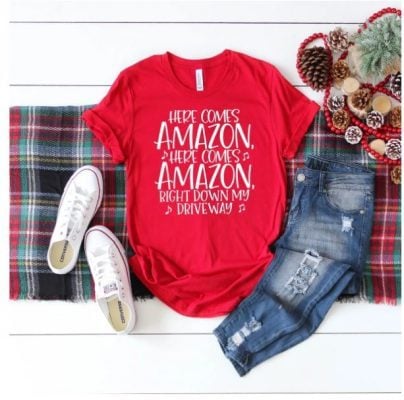 These crew-neck tees pair perfectly with your scarves/jeans/floppy hats and cardigan sweaters. The combed and ring-spun material is soft, comfortable, and cute. Get yours HERE.