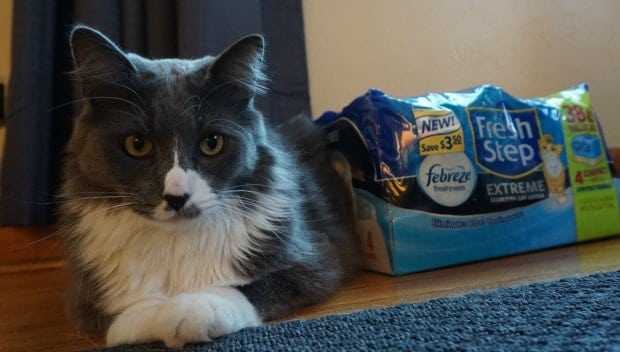 There's no question that I love my cats. That's why I was happy to say "yes" when Fresh Step® Compact Packs asked me to work with them on this post. My friends on Facebook and anyone who follows me on social media are used to seeing frequent photos of my cute furry babies. Working at home every day, I know that I would get quite lonely without them and the dog keeping me company and giving me moments to laugh at their silly antics during the day.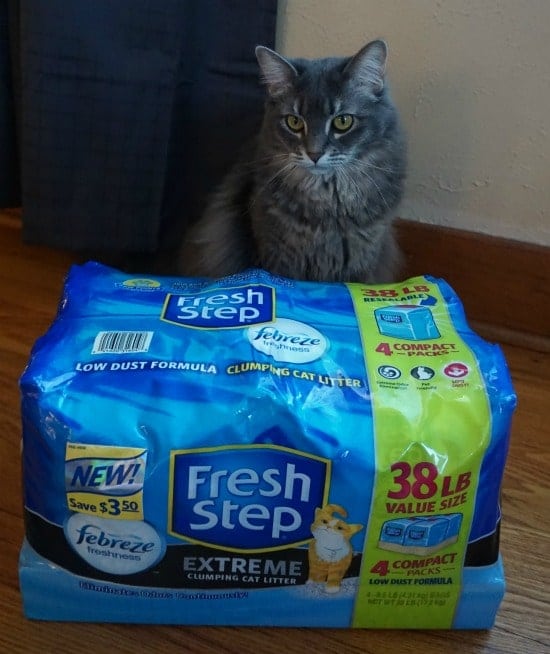 Just about the only thing that isn't a "plus" when it comes to the cats is dealing with the litter box. Of course, cleaning it isn't fun, but dragging big heavy packages of cat litter around the house and up and down stairs, along with having a good place to store that big container can be a hassle. That's where new Fresh Step® Compact Packs comes in!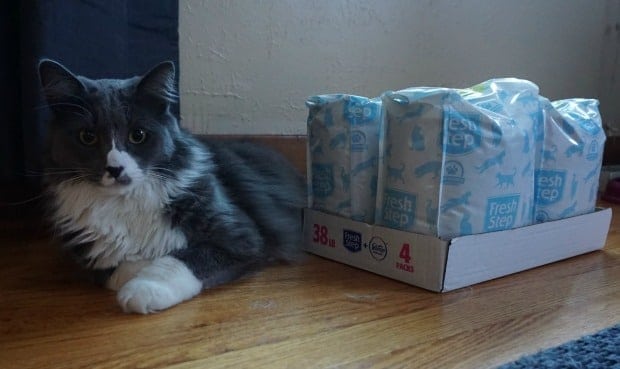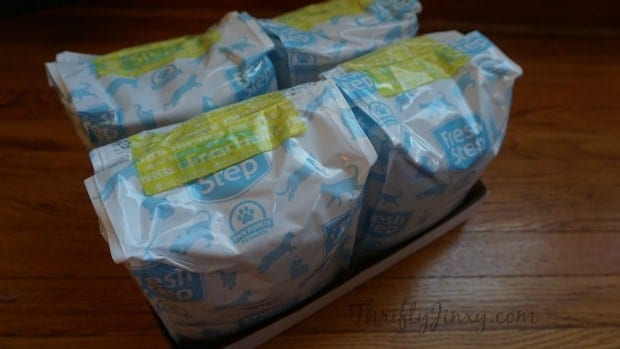 The Fresh Step Compact Pack contains the equivalent of a 34 or 38 lb. box of litter divided into four smaller packs that nestle onto a convenient cardboard tray. These four smaller packs are much easier to move around the house and you can more easily store each of them in a much smaller space than that big ol' box of litter. They are also much easier to pour into the litter box. If you have a cat, you know how hard that first litter box fill can be when you're lifting a 38 pound package of litter!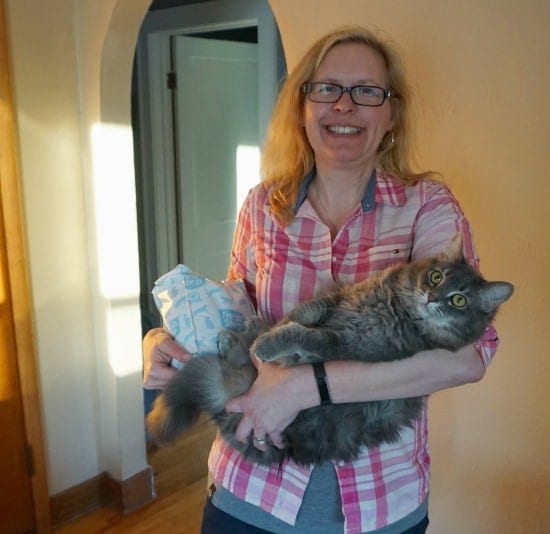 Oh, and I almost forgot – each of the four individual packs is resealable. So, if you just need to top off the litter box, you can pour a bit out and then seal up the package again.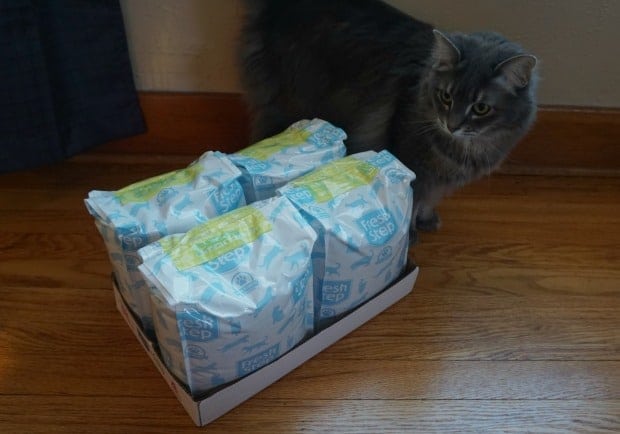 As with all Fresh Step litter products, when you buy the new Fresh Step Compact Packs you will receive points for the Fresh Step® Paw Points® Rewards Program. Join the free program at freshstep.com or download the Paw Points Rewards app from the Apple App Store or Google Play (you'll earn 50 points just for downloading it.) With your collected points to you can redeem them for litter, coupons and cat toys. My cats' favorite Paw Points reward was a really fun kitty tunnel!
Find the Fresh Step Compact Packs and other Fresh Step products at Walmart, Target and your favorite grocery stores.
This is a sponsored post on behalf of Fresh Step® Compact Packs.