Let your kids have fun while learning with these free printable Dora Activity Sheets.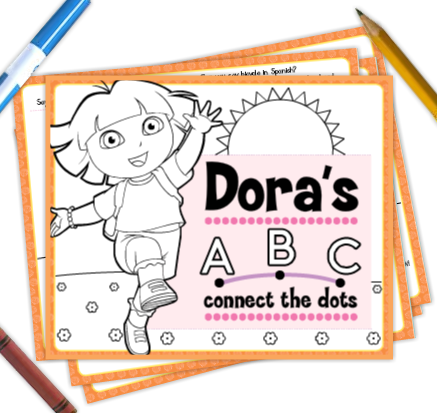 I was excited to find these! We have been working on letters for a while now and Dora is a great incentive to keep it up.
These fun printable Dora Alphabet Activity Sheets include 5 Dora's ABC Connect-the-Dots pages, a 3-page Dora's Alphabet Trail, and Dora's Writing-Practice paper. They are SO cute!
There are lots of other free Dora printable activity sheets on the Nickelodeon parents page too!