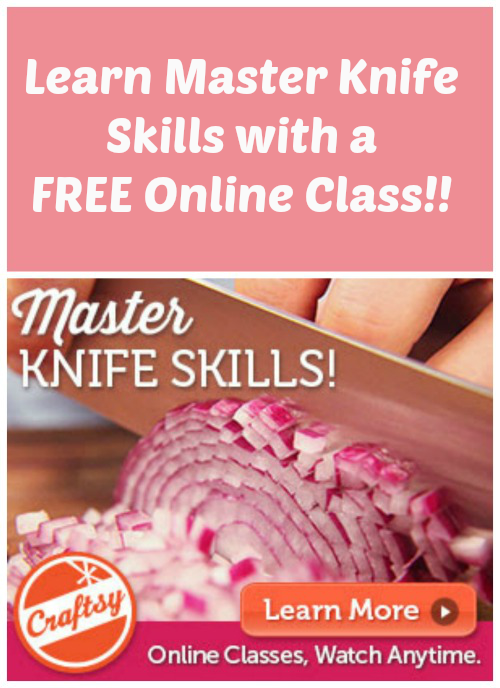 Have you signed up for Craftsy yet? It is a daily deal site that has great deals on crafting supplies! It's so great! And they offer lots of FREE online classes!
Right now they have a new class to learn knife skills in the kitchen. I've always loved watching cooking shows and am constantly impressed when people go crazy cutting produce with lightning speeds! This class will help you to learn some knife skills to help you improve your cooking efficiency while being safe at the same time!
For Free You Get:
4 HD video lessons with anytime, anywhere access
Downloadable class materials, including 4 recipes
Nearly 2 hours of close-up instruction
Answers from your fellow students in a virtual classroom
Head over to Craftsy to sign up for free and check out this great free class!