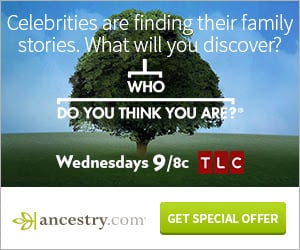 To help celebrate the new season of Who Do You Think You Are on TLC Ancestry.com has a really incredible deal! Right now you can get a 6-month subscription to their site and their awesome DNA kit for only $99!
You are saving over $100 with this great deal! The DNA kit helps you to see where your bloodline is from and is a great way to take a look deeper into your family history.
And I could go on for hours about how much I love Ancestry.com! I have been a member of that site for over 5 years and it is worth every single penny! I have found photos of great-great grandparents that no one in my family had ever seen before, documents of Civil War drafts and even a photo of an ancestors American Revolution uniform. It is such an incredible site with a wealth of information about family history!
Head over here to check out this great promotion!
Disclosure: This post contains affiliate links that help support our site with no additional cost to you. See our complete disclosure policy here.