This is a sponsored post written by me on behalf of Gulf County, Florida. All opinions are 100% mine.
Ok, my fellow travel bugs.  For those of you who have visited Florida, have you made Gulf County, Florida part of your travels?  It's the ultimate for those who love to get outside and enjoy everyday adventures. Located in Northwest Florida, Gulf County has miles and miles of natural shoreline.  Visit and you will find beautiful white-sand beaches that face the west (which means amazing sunsets) on the Gulf of Mexico and St. Joseph Bay.  We love the beach, but not just for swimming and soaking up the sun.  We love just soaking in the beauty of if all and taking the time to sit back and relax – at least relax enough until it's time to get moving and explore!
And when it comes to exploring, Gulf County, Florida, is just the place for it.  There are bayous to check out, wildlife to encounter and the mysterious Dead Lakes. To get active, you can get out and get moving on seaside bike trails, kayaks, golfing, diving, stand-up paddle boards, snorkeling and more. And you can do everything at a relaxed pace.  They don't have the hustle and bustle of a city with freeways or high-rise buildings and never will. They have authentic and unique places, like the historic Indian Pass Raw Bar and Coneheads, as well as genuine flavors you won't find elsewhere like Tupelo Honey.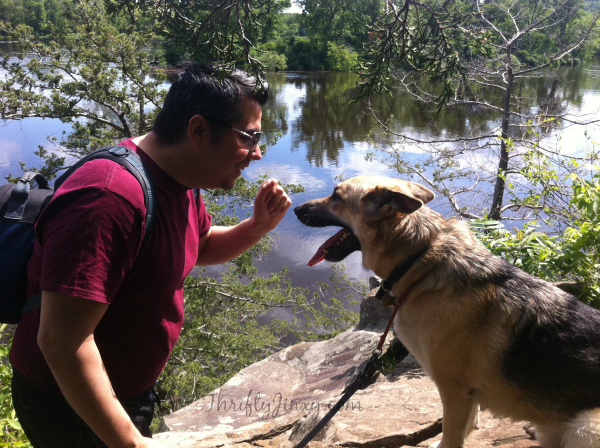 Florida Gulf County really gives you an escape from the everyday hustle and bustle of your "regular" life.  With only two stoplights and spotty Wi-Fi, their beautiful beaches give you the opportunity to unplug and connect with the most important thing – your family. And that family can include your pets! Beaches in Gulf County, Florida, are consistently ranked in the top ten US beaches to bring your pets on vacation. Leashed pets are always welcome on the beach and most rental homes in the area will welcome your lovable furry friends! We love traveling with our Toby and he loves the water!  This is one of our past vacation photos.  Toby is a good walker and will go on long adventures with us, just exploring the area and seeing what there is to see.  He's such a good boy!
If you are ready to take a trip to Gulf County, Florida, and have some questions, there are lots of folks anxious to help you with your questions!  After conducting research, GCFL determined that a lot of visitors (almost a fifth) enjoy GCFL at least 5-times per year. However, there are still many visitors who only visit during for summer vacations and might not know about awesome parts of other seasons in Gulf County, Florida, or about all there is to see and explore. That first group of frequently-visiting loyalists (and locals) are an engaged group, particularly on Facebook. When new or infrequent visitors have a question, they will happily chime in with recommendations and hidden secrets because they are so proud of GCFL.  So go ahead and ask away!
Those loyalists, as well as one-time visitors can attest to all there is to experience in Gulf County, Florida:  Snorkel with the sea life in St. Joseph Bay. Spend the day walking along the beach and spotting shells and then camp right on that same beach at night.  Go fishing – either off a pier or on a chartered boat.Take a kayak for a journey on the Dead Lakes where you can see pre-historic looking animals and trees. That's just the beginning…..  The thing is that each family can experience Gulf County, Florida, in their own way.  For us that would mean spending lots of time walking around and exploring and probably kayaking around to explore a bit too.  I can't wait to see the beauty waiting there.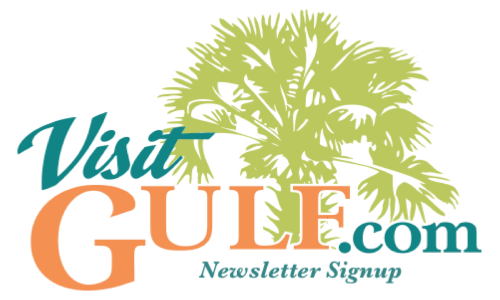 You can learn more about the "no worry, no hurry" vacation possibilities of Gulf County, Florida, at https://www.visitgulf.com/ and on Facebook, Twitter and Pinterest and be sure to Come visit GCFL!
What kind of adventure would YOU like to have in Gulf County, Florida?