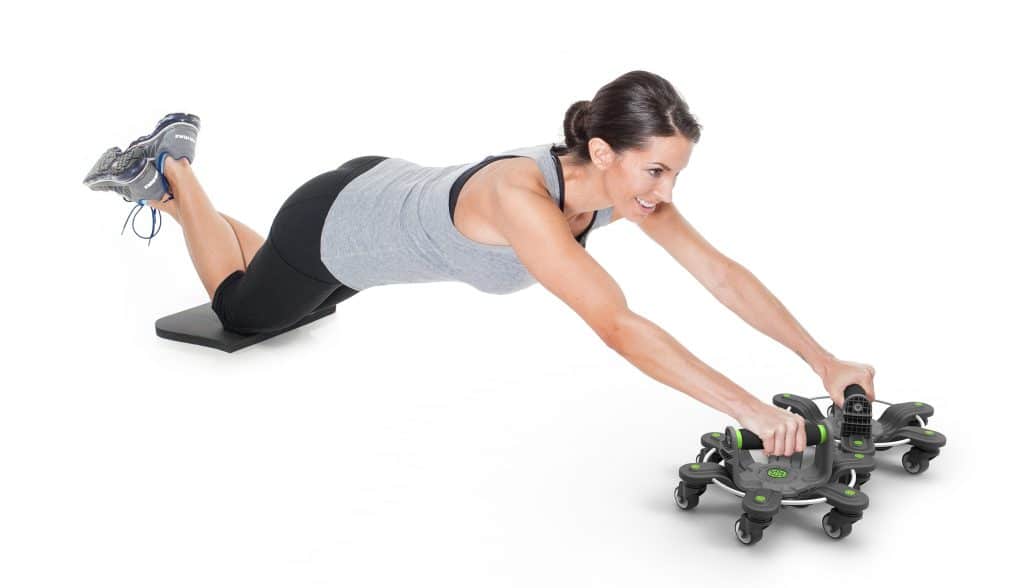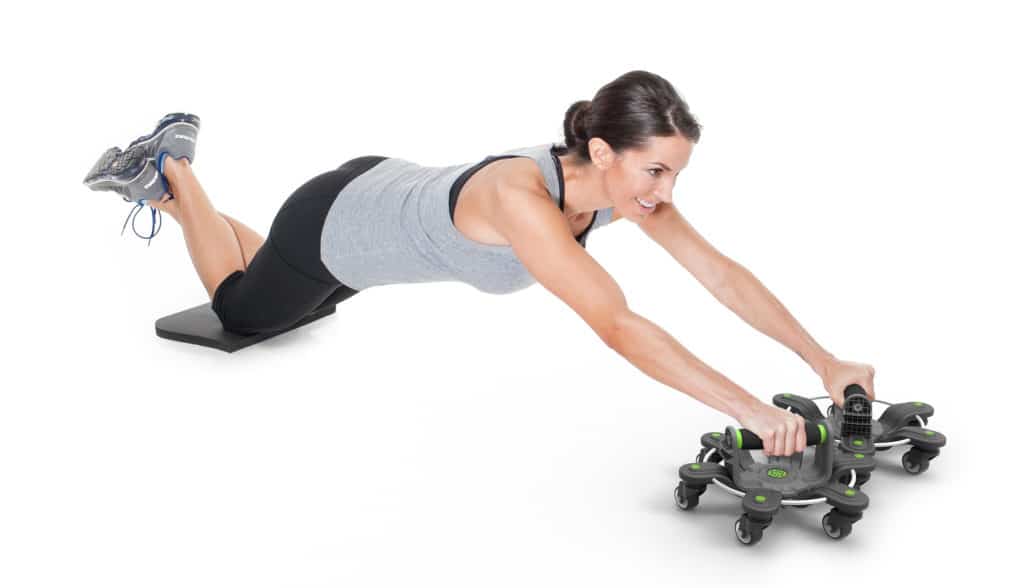 It is no secret we need to be healthy. This means eating a diet full of lean protein, fruits, vegetables and whole grains. Sorry guys. Sugar is not on the list! It also means we need to exercise on a regular basis. No couch potatoes here! For many people, they don't know where to start when it comes to working out. I know I didn't.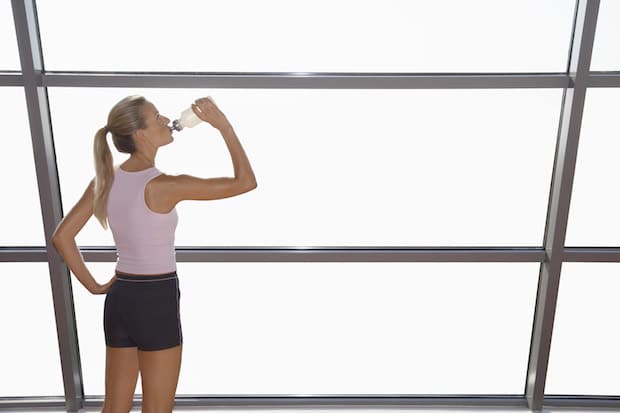 Getting Healthy Shouldn't Be Hard

When I was ready to start working out, I was unsure of which exercises to perform. I wasn't sure if I needed to lift weights. I didn't want to bulk up and look like a female bodybuilder, but I did want to be toned. I didn't want to spend the money on a gym membership. Besides, the idea of going to a gym intimidated me. I wanted something I could do at home that was affordable. For me, the solution looks like the The Spyder 360™ Full Body Training System. Here's why!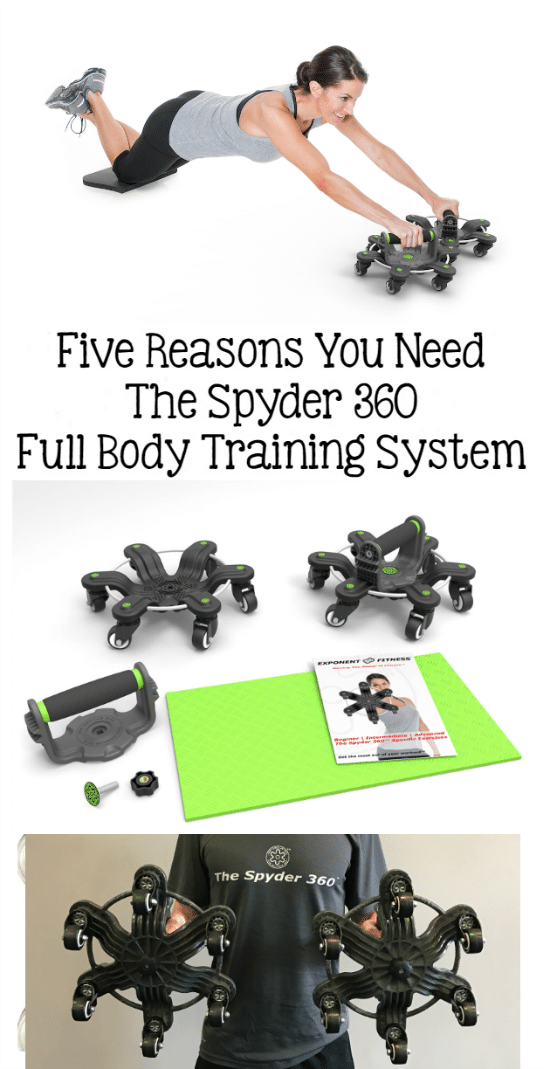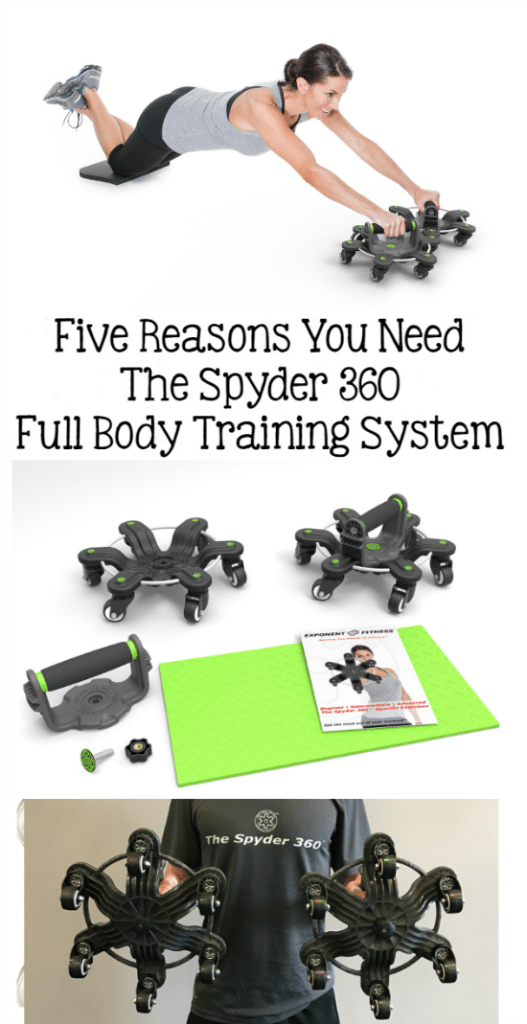 Five Reasons You Need The Spyder 360 Full Body Training System
Versatility: This is not your run of the mill piece of workout equipment. This is a full body workout system. The Spyder 360 replaces multiple pieces of workout equipment you may find in a home gym. Omni-directional range of motion is designed to carve inches off your stomach more effectively and in less time than current products or the classic sit-up or crunch.
Size: The Slyder 360 is lightweight and compact, making it perfect for exercising in a small space. I have a small home, so this is perfect! It also travels well, so you can workout when you are on the road. The hand grips can accommodate both small and large hands.
Built To Last: The Spyder 360 is made to last you approximately 15 years and hold up to 850 pounds. The handle grip won't melt in the heat and is not abrasive to your hands. It won't harm your carpet or floors and is whisper quiet. This allows me to workout before the family gets p without disturbing them.
Affordable: During the Kickstarter Campaign for The Spyder 360, you can take advantage of a discounted rate. Prices start at $59 for Level I, $75 for Level II and $99 for Level III. The gym up the street wanted $49 per month. That is $588 a year! Why spend all that money when you can get the same results with The Spyder 360 Full Body Training System in the comfort of your own home?
Anyone Can Use It: Whether you are a beginner, an elite athlete, or have a lower back injury like me, The Spyder 360 is perfect for you! As a matter of fact, the inventor, Jonathan Smith came up with the idea after suffering an accident in college.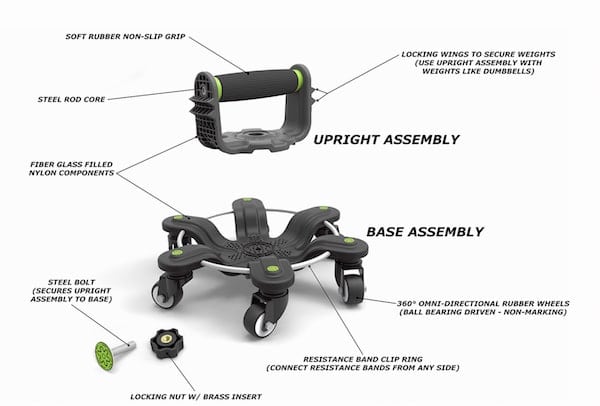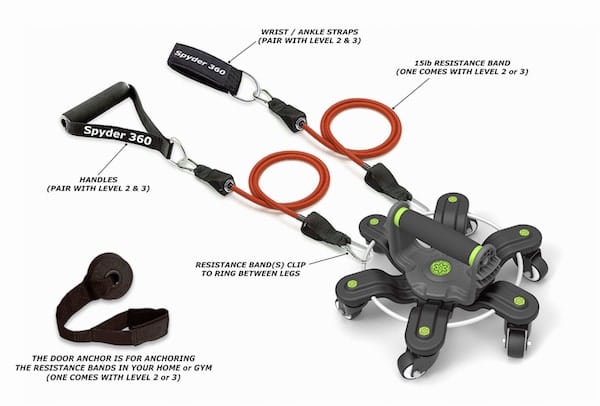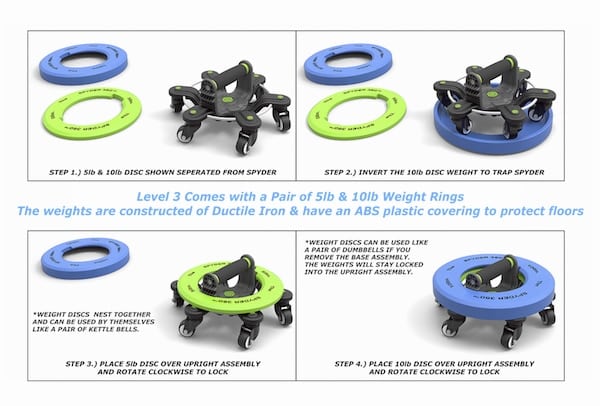 With Level One, you get a pair of Spyder 360's, a knee pad and workout guide. Level II includes the same as Level I and 2 resistance bands (10 & 15 lb), 1 pair of wrist/ankle straps, 1 pair of hand grips and 1 door anchor. Level III includes all the items from Level II and (2) 5 lb weights and (2) 10 lb weights.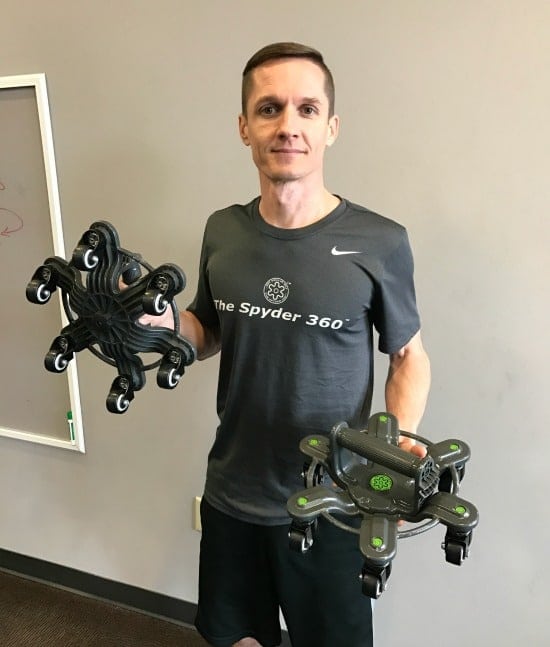 The Omni-directional range of motion of The Spyder 360 is designed to carve inches off your stomach. You can get better results, in less time than other products or classic sit-ups or crunches. The Spyder 360 can be used one-on-one, in a group setting, on floors of any type, and on walls. Here is The Spyder 360 in action!
Are you ready to order The Spyder 360? Just visit the Kickstarter Page and choose the option which suits your needs.
Which feature of The Spyder 360 Full Body Training System appeals most to you?