Do you feel like you're paying too much for your cell phone bill? It's likely that you really are! About 50% of people overpay on their cell phone bill. That overpayment is basically money down the drain that we could be using elsewhere. BUT, there is help available at Best Buy! Last month I was at BlogHer in Los Angeles and visited with the friendly Best Buy representatives at their expo hall booth. There I had a chance to learn all about the Best Buy Mobile Plan and Compare Tool.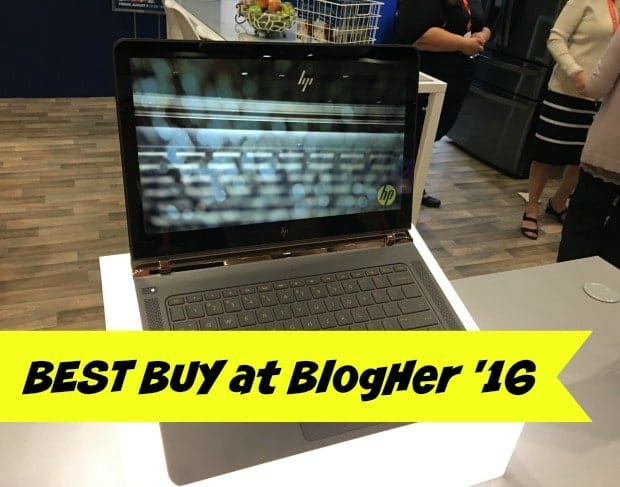 The Best Buy Mobile Plan and Compare Tool is a handy tool available in the mobile department of your local Best Buy store where in just a few minutes they can look up your current mobile plan details and usage and then check to see if there is a better plan that will save you money!
At Best Buy they can also tell you all about the latest and greatest mobile phones available. An awesome phone is the Samsung Galaxy Note7. I had the Samsung Galaxy Note5, which was an awesome phone, but the Note7 has even more to offer. One thing I already loved about the Note is the awesome S Pen that lets you write and draw right on the screen. It's perfect for making quick notes or just playing around!
Another awesome feature of the Samsung Galaxy Note7 is that it is water resistant. If you want to get technical, it's raged IP68 for water resistance, which offers great protection. Your security is also protected with a new iris scanner, which scans your eyes to allow you access to your device. I already thought fingerprint recognition was high tech, but this takes it to a whole other level!
Be sure to head over to your local Best Buy store to have them do a quick check on your current mobile plan to see if you are paying too much and, while you're there, check out the Samsung Galaxy Note7. You just might end up with a whole new phone AND a lower monthly bill!