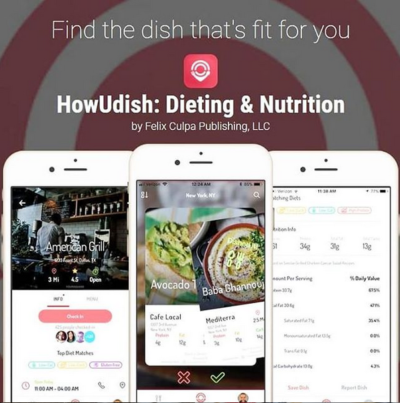 One thing I love about living in a larger metro area is all of the dining options that are available to me. I can find Indian cuisine to Mexican takeout to a Chinese buffet and either hop in the car for a quick drive to the restaurant or have it delivered to my home in just a short time. But when I'm trying to focus on my nutrition instead of just my cravings, it can be tough to find a dining out experience that helps me meet my goals.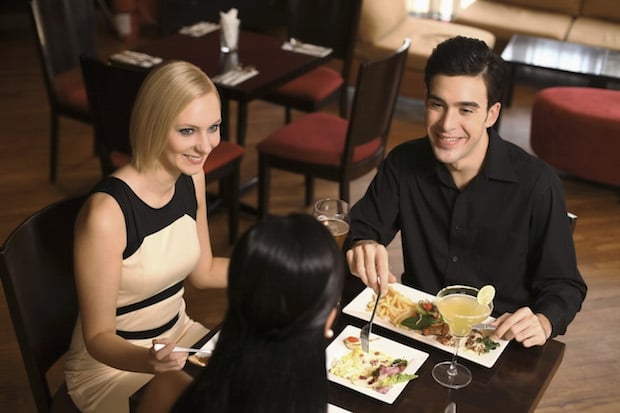 Enter HowUdish, a one-of-a-kind mobile "dish discovery" app and social network that connects users to dishes based on their own nutritional lifestyle. HowUdish's focus on healthy living truly sets them apart from simple restaurant locators and makes sure that HowUdishers can eat out, have fun, and stay true to their healthy living lifestyle whether at home or on the go.
How the HowUdish App Works
Here's how it works:
Download the HowUdish app and set up your account.
Select your dish styles, including Gluten Free, Vegan, Low-Carb, and more.
Upload a photo and add basic info to connect with the HowUdish community.
Allow location access to see dishes that match your style at restaurants near you, then swipe right for dishes that interest you or swipe left for dishes that you want to dismiss.
Tap each dish card to see more info, including nutrition information, a restaurant profile, and more.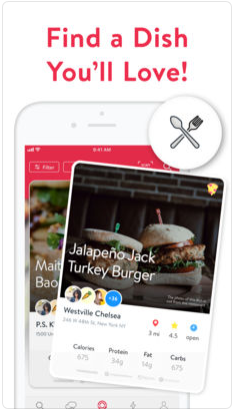 Explore the app for even more features! You can chat with other Dishers to help you stay on track, share your tastes and favorite restaurants, and even match up with like-minded Dishers while dining out. Build a network of friends who share their favorite restaurants that match your nutritional lifestyles.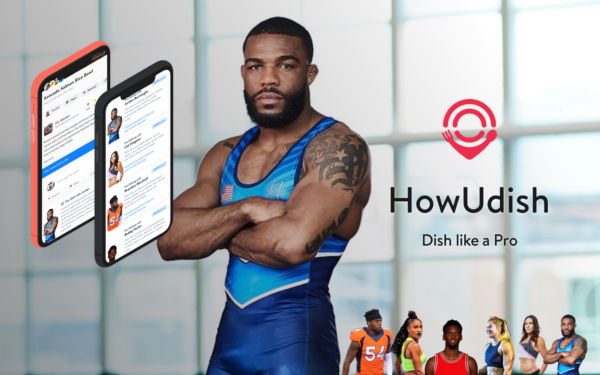 About Pro Dish Styles
Take your healthy eating to the next level with a special subscription feature within the HowUdish app – Pro Dish Styles! This one-of-a-kind product offering can help HowUdishers find meals that fit within their favorite athlete's diet. All of the Pro Dish Styles athletes follow very specialized nutritional meal plans.
Whether you're looking to avoid red meat, sugar, carbs or inflammatory foods, you can use Pro Dish Styles to find a personalized meal plan that works for you and from which you can easily draw inspiration.
Find the dish that's right for you! Download the HowUdish app today and get started.