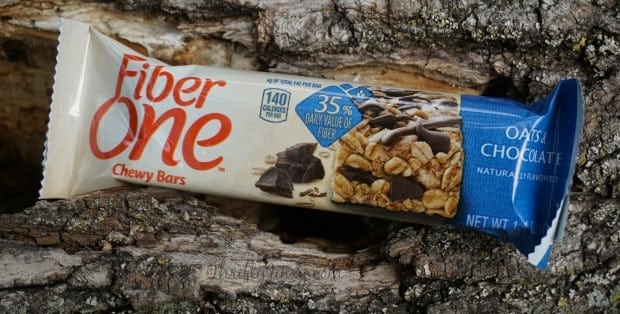 Snack time. What is your go-to snack? Is it salty? Something sweet? Something that makes you feel like "oh-no-I-shouldn't-have-done-that" afterwards? I'm usually not a big snacker, but I AM a big "desserter". By that I mean that I feel a strong need to end every meal with some type of dessert. I need that bit of something sweet to make me satisfied and to tell my brain that the meal is now officially over. Basically I'm just not happy until I have at least a little bit of dessert.
Choosing a dessert can be tricky!! On the one hand it is GOOD to have that brain signal telling me the meal is over and to stop eating. On the other hand, a sugar and calorie filled choice isn't a great option for everyday meals. I want to make sure it's something sweet, but not something that I am going to regret. That's where Fiber One Oats & Chocolate Bars come in.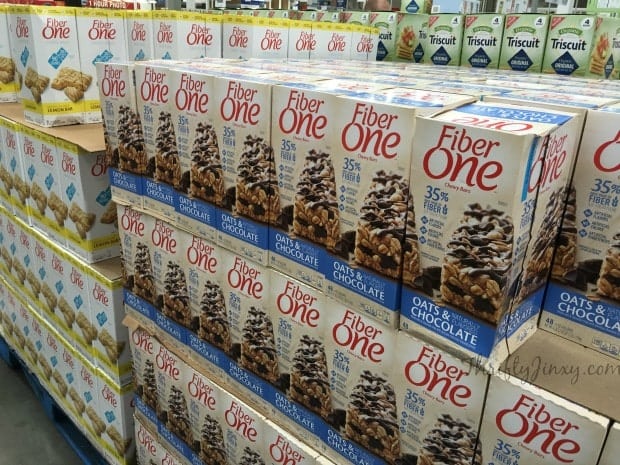 Last week I headed to Costco to pick up Fiber One Oats & Chocolate Bars. I highly recommend going there to pick them up before August 28th because right now there is a $4 manufacturer's instant rebate making them only $9.99 for a box of 48! If you break that down it's only $.21 per bar! If you're a lemon fan, they also have Fiber One Lemon Bars available ($7.49 for a box of 38 after $3.50 manufacturer's instant rebate – – or $.20 per bar.)
Fiber One says their bars are "So delicious, it should have another name" and I think I have to agree! The Fiber One Oats & Chocolate Bars have a chewy, chocolatey texture and flavor and totally work as a dessert!! BUT, the good thing is that these bars now have 25% less sugar and are free of artificial flavors and colors. That means I can totally feel good about my dessert as I log it into my Fitbit app. And, since they are so portable, I can even tuck one in my purse when going out to eat. That way I can skip the sugar-filled/calorie-filled (and often expensive) restaurant dessert and eat my Fiber One Oats & Chocolate Bar when I get to the car.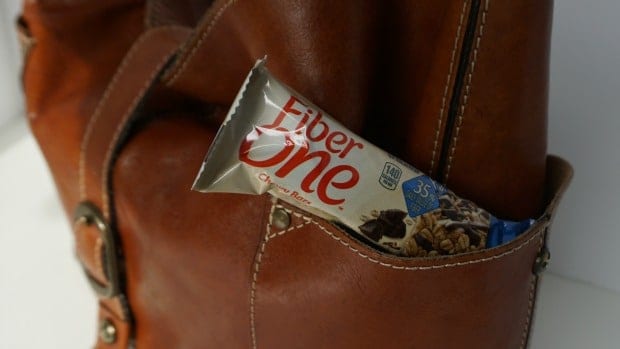 How about you? When is it that you reach for something sweet? Whenever it is, don't forget you can head to Costco and stock up on Fiber One bars at a great price! Head on over to Pinterest for some more great Fiber One ideas on the Snacks on the Go Pinterest board!