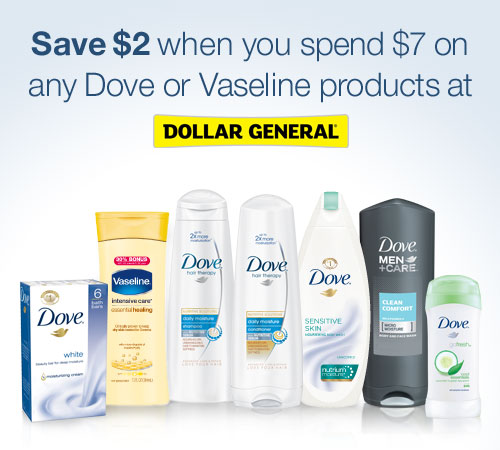 What makes you feel beautiful? I think that our definition of beauty and of feeling beautiful changes with age and maturity. I used to feel beautiful when I had the latest fashion, the coolest hairstyle, or the best fake tan. Now that I'm married and starting a family of my own, different things make me feel beautiful. My ability to take care of my family, my loving and adoring husband, and taking care of the body I've been given exactly as it is right now are all things that make me feel beautiful and make me feel the very best.
Dollar General and Dove believe that everyone has beauty, and they have teamed up to help you embrace yours! Dove products are currently on sale at Dollar General. Save $2 instantly through October 19th when you spend at least $7 on Dove or Vaseline products.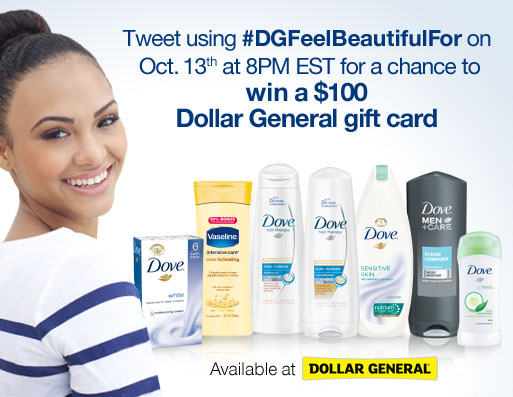 You've all been invited to help celebrate beauty through the #DGFeelBeautifulFor Twitter Party happening on Monday, October 13th at 3pm EST. Follow @ResourcefulMom on Twitter and jump in using the hashtag #DGFeelBeautifulFor to participate. Share with the world what makes you feel beautiful during the Twitter party, and you'll be entered in a giveaway for one of five $100 Dollar General gift cards! To RSVP to the Twitter party, click here:  http://resourcefulmommy.com/14248/dove-dollar-general-twitter-party/
Embrace your beauty. There is only one "you" out there!