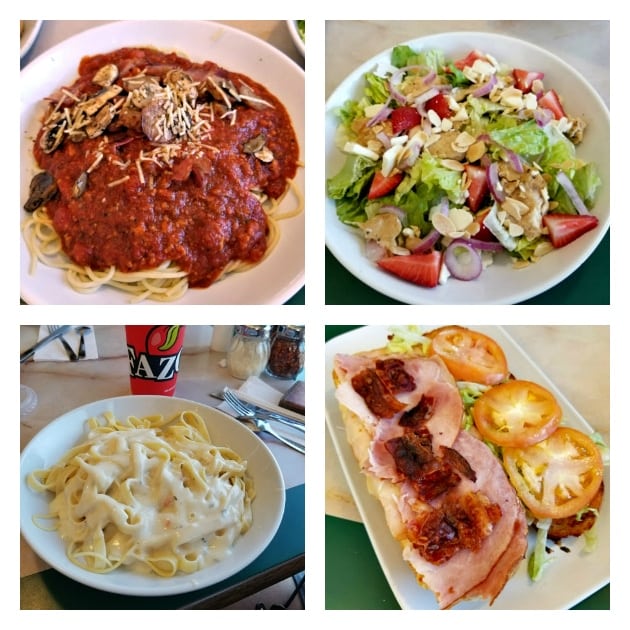 ike many families, life can be pretty crazy in our house! My husband and I work full time and the kids have a ton of activities they take part in. Sometimes it feels as if we are ships who pass in the night! Add family members who are busy into the mix and you struggle to find time to get together and relax. That is why we make it a priority to meet with my sister at least once a month to have lunch or dinner.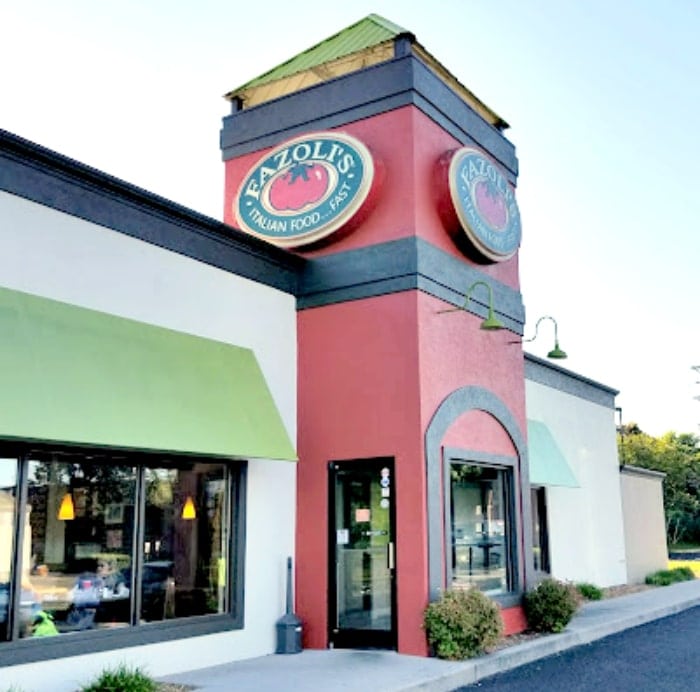 Sometimes I will have my sister Ronni over for dinner. The kids, my husband, my sister and I will eat and watch a movie. When we can, we do enjoy going out for dinner. We want a restaurant that serves food that is delicious, natural and affordable. With Fazoli's®we get all that and more! They serve baked pastas, subs, pizza and more at prices that fit into our budget!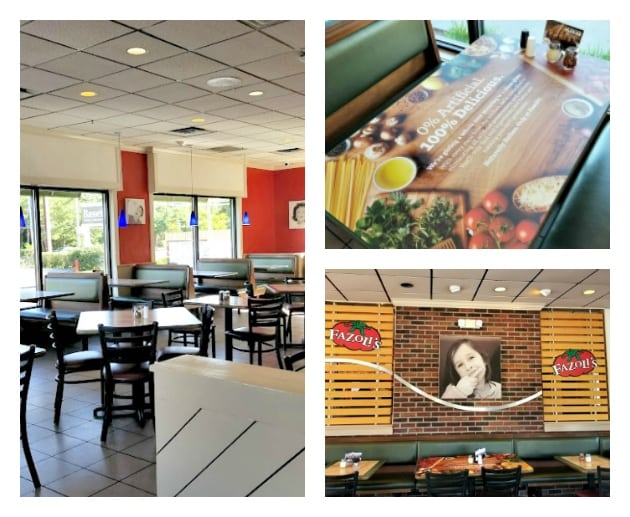 Do you have a Fazoli's® near you? You must try it! They have such a selection of delicious Italian cuisine. I care about the food my family eats. I am pretty picky! Fazoli's® has removed the artificial ingredients from their entire menu. This is part of their 0% Artificial 100% Delicious Naturally Italian initiative. And trust me, it shows! Fazoli's® is naturally delicious food the whole family can love!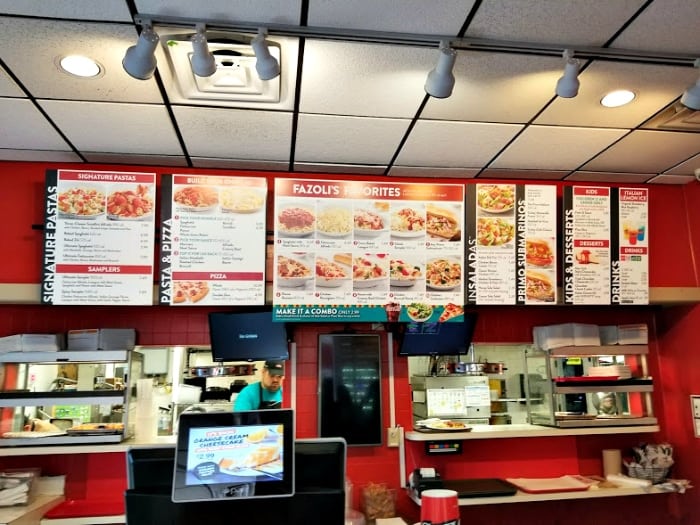 Many restaurants offer a menu free of artificial sweeteners, flavors, preservatives and colors. The problem is they are usually expensive and stuffy. I don't want to pay an arm and a leg for a balanced meal when we eat out. I want a casual restaurant. I want a menu that offers a lot of options, is kid-friendly and isn't like ordinary fast food. At Fazoli's®, you get the best tasting, highest-quality food possible. As a mom, that means a lot to me.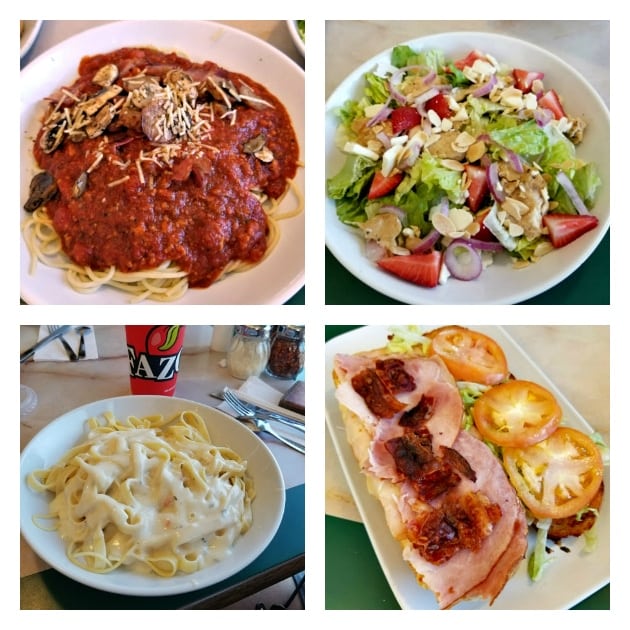 Take a look at that food will you? Is your mouth watering? We were so impressed with what we ordered. My husband ordered the Ultimate Spaghetti. It is topped with spicy Italian Sausage, Mushrooms, crispy Bacon and Fazoli's Meatballs. I ordered the Market Strawberry Chicken and Feta Salad. It was perfect for a summer meal that fit into my healthy eating plan. The kids got the Fettuccine, which is smothered in creamy Alfredo Sauce
My Henry has autism and he is VERY picky about what he eats. He LOVED his Fazoli's® Fettuccine! And my sister ordered a custom sub, which was lightly toasted and so good! When it came to dessert, we were already stuffed! We decided to order a few items and share. We chose the New York Style Cheesecake. It comes with a Strawberry Topping, but my husband isn't a fan, so we left it off.
Don't you love that Fazoli's® cares about your family as much as you do? They meant business when they decided to eliminate 81 artificial ingredients, colors and preservatives from their menu. They worked with more than 50 suppliers to guarantee this. That means you get delicious, clean food the whole family will love! Fazoli's® offers a real Italian dining experience for hardworking people like you and me!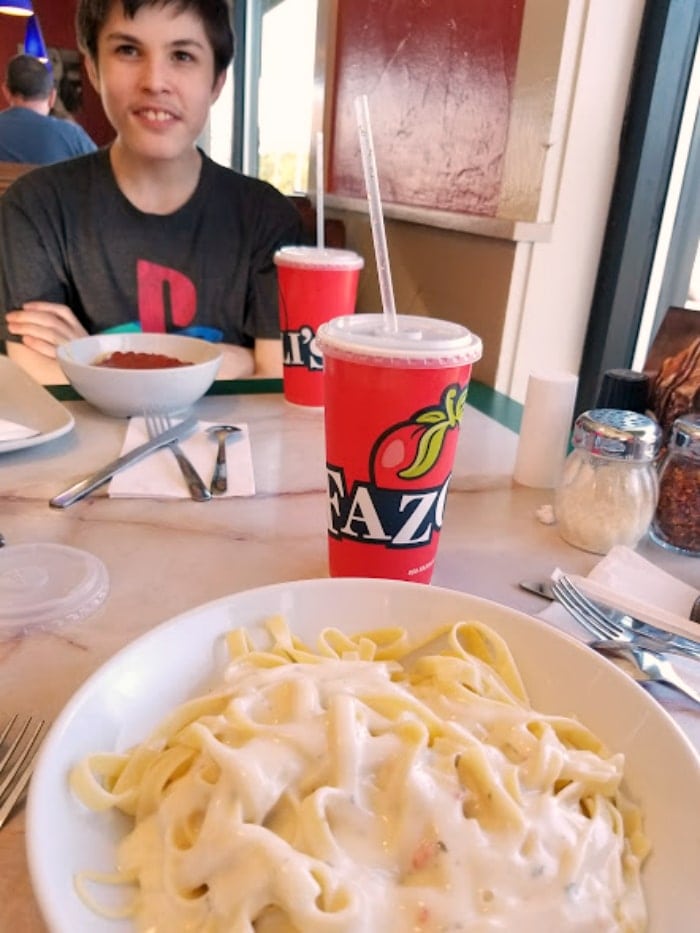 That means we enjoy a break from ordinary fast food without spending more. Are you ready to head to Fazoli's®? Be sure to grab this $3 off $10 or more coupon! Be sure to stay connected with Fazoli's® and follow them on Facebook, Instagram and Twitter. This is a sponsored post by Fazoli's. All opinions are mine.
Have you eaten at Fazoli's®? What is your favorite menu item? If you haven't eaten at Fazoli's®, what would you like to try?