This is a sponsored post written by me on behalf of Carmex for IZEA. All opinions are 100% mine.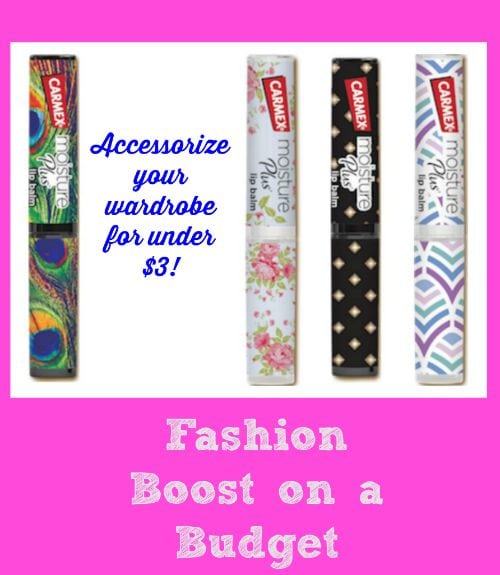 When it comes to planning your seasonal wardrobe – Pantone is the go-to source to learn what colors will be on trend via their quarterly official color forecast. Not only do they predict the hot colors in the world of fashion, they also expound on how those colors will play off each other and how designers might be incorporating them. This fall you can expect to see neutrals in earthy tones along with bold colors and patterns that combine for a landscape depicting hope, fantasy, fun and everything natural.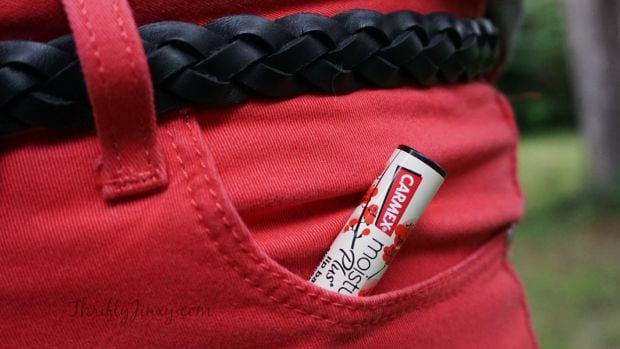 While you may or not take that advice into consideration when planning your own wardrobe, Carmex is taking that handy information and doing the work for you so that you can easily accessorize your look with Carmex Moisture Plus lip balm sticks. These super cute lip balm sticks sport fashionable designs with varieties that let you match your own personal style. They incorporate that all-important data from Pantone and also pull inspiration from the prints and textures seen on fashion runways. Tuck one into your purse or into your pocket and smile at your sense of fun and fashion every time you use it. And when it comes to next season, you can update your look again since new designs come out four times per year.
But of course, accessorizing your look is only a BONUS when it comes to Carmex Moisture Plus lip balm sticks. The real benefit to these stylish lip balms is the ultra-hydrating formula of Carmex featuring a soft vanilla flavor, satiny shine and SPF 15. It's one of those daily essentials, just like my phone, car keys and portable charger! When it comes to lip and skin care tips, it's a must!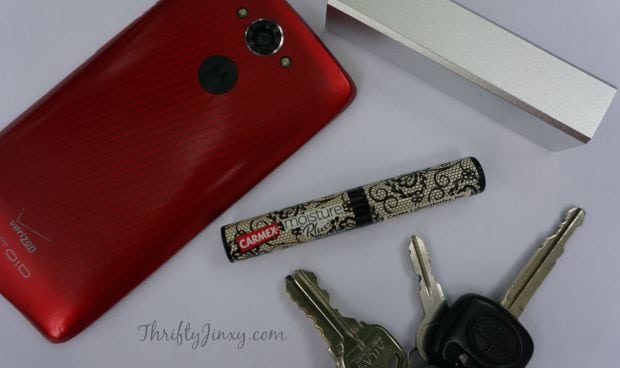 I'm loving the current cute and fun designs and can't wait to see next season's designs in person. Since lip balm is something I use every day (and usually multiple times per day), the fashion forward designs add a little something special. And did I mention that I LOVE the scent of the vanilla flavor? It smells SO good!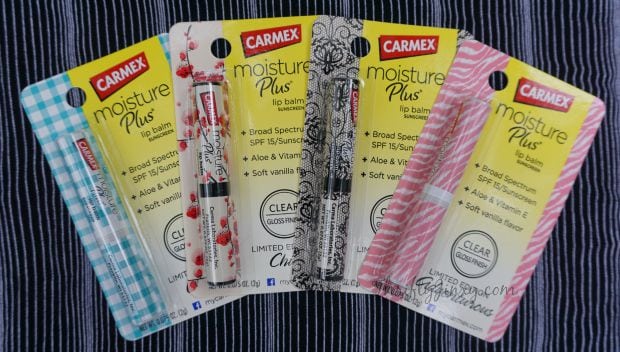 To top it all off, this is a super thrifty way to accessorize your look and be on trend without breaking the bank. Not only do you get that fashionable look, but when you buy Carmex Moisture Plus you get moisturized lips too – all at the low price of only $2.49. Find Carmex Moisture Plus lip balm sticks at the checkout lanes of Walmart, Walgreens and Dollar General. The new designs for fall hit stores this October.
Do you have any budget fashion tips? What fall trends are you most looking forward to?