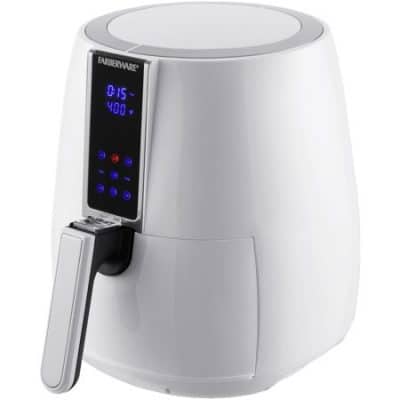 Has an air fryer been on your wish list? Check out this Farberware 3.2-Quart Digital Oil-Less Air Fryer for just $39 at Walmart.com! This is normally priced at $69.99, so you're saving big AND you'll get free shipping!
This air fryer comes with 8 pre-programmed cooking options, a touchscreen control panel, a temperature selector from 150° to 400° F, and a dishwasher-safe basket. It's the perfect way to enjoy fried foods in a healthier way.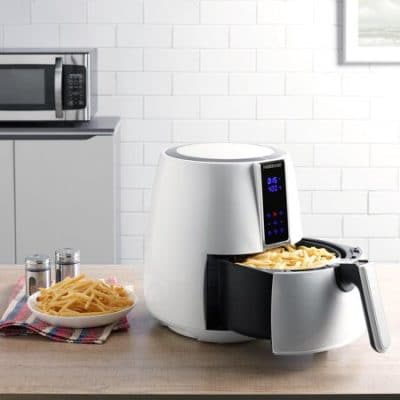 Enjoy tasty, crispy, fried treats from the comfort and convenience of your own home using the Farberware Digital Oil-less Fryer. This advanced fryer is the perfect appliance to grill, bake, roast or fry family favorites like chicken, fish, onion rings, potatoes and even desserts! Unlike the fryers in fast food restaurants, the Farberware unit uses little to no oil, so you'll enjoy healthier recipes that will serve both your taste buds and your waistline well. Load up the dishwasher-safe basket with up to 2 pounds of your favorite food, select the proper time and temperature from the touch screen, and let the fryer go to work circulating hot air evenly throughout. The result? You'll get crispy, fried perfection without the guilt! And, with less oil to contend with, clean-up will be a breeze. No more soaking and scrubbing the fryer basket for hours on end. Just pop into the dishwasher and go! What could be better than that?
Head to Walmart.com to get yours!