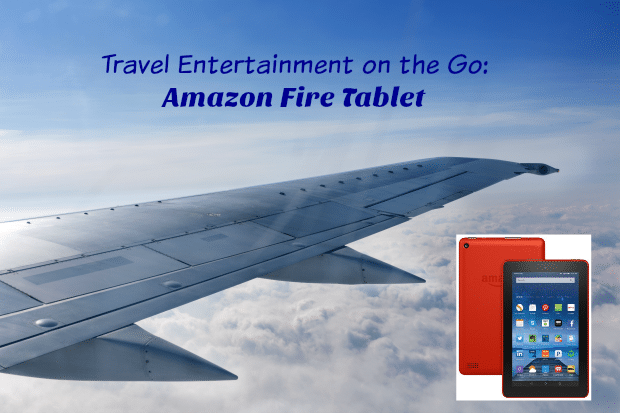 Our whole family loves to  travel. Whether it is a short weekend trip by car or a longer vacation by air, we're always ready to go! My husband and I like to take long road trips where we alternate the driving (although he usually ends up doing a lot more of it!) In recent years we have also been taking a lot more "whole family" trips, which includes our whole family ranging from my 8-year-old nephew to my mom. This means a variety of of opinions about where we should go, what we should do, and acceptable boredom and patience levels! Whether it's a trip for the just the two of us OR for the whole family, we always plan ahead to have plenty of entertainment options available for whoever happens to need some down-time on the road.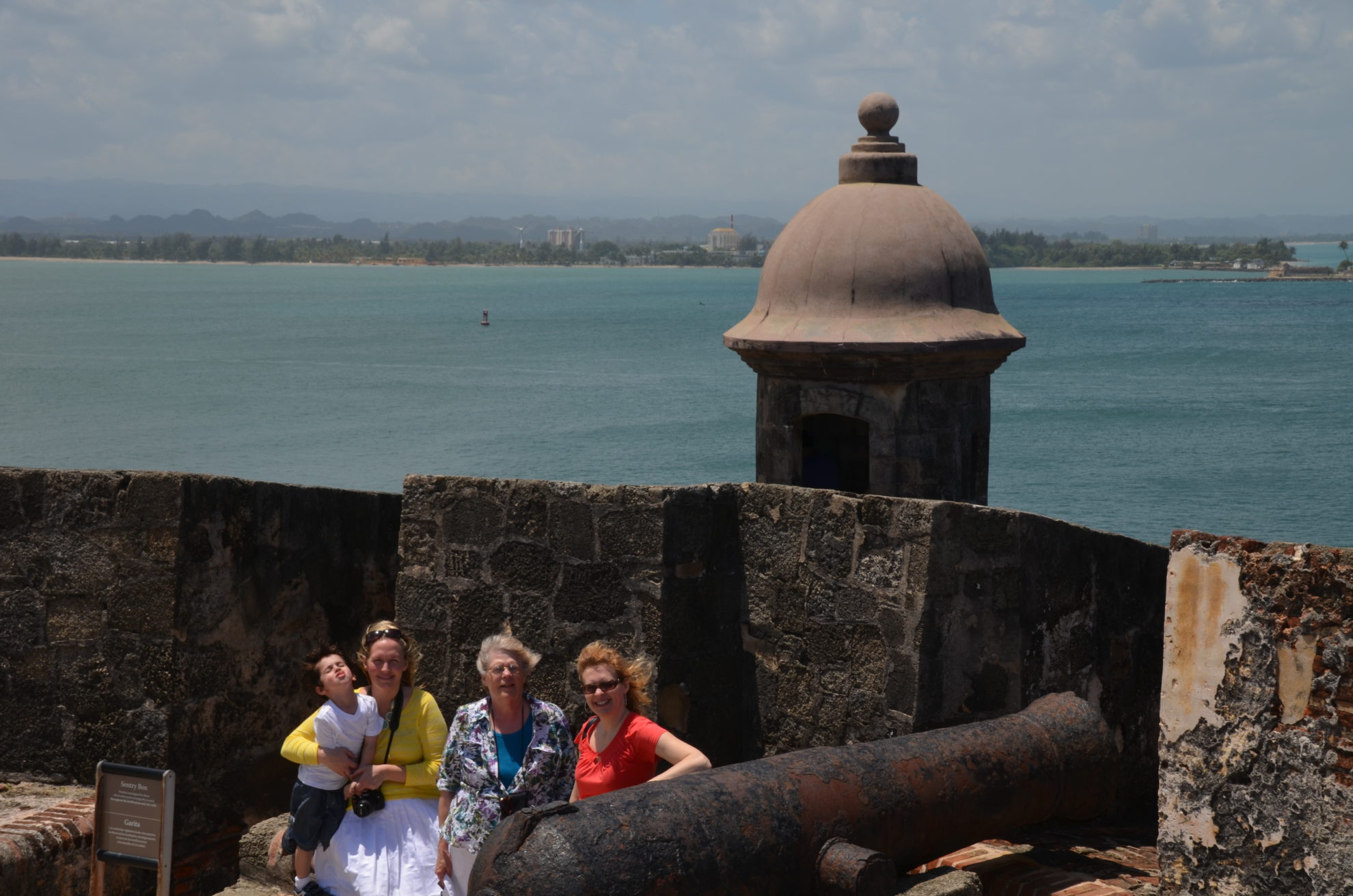 Unfortunately, a lot of us get car sick if we try to read in the car, so books aren't a great option for while the car is moving. That makes movies a much better choice! In the past, packing entertainment for a road trip meant filling up a big bag with DVDs to play in the car DVD player. Not very convenient. Now we have a much better option!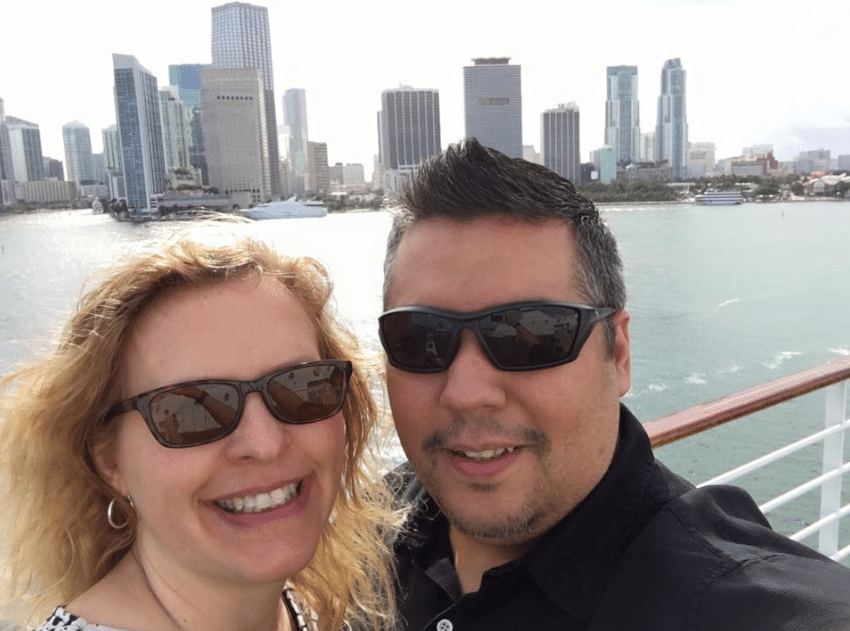 A few weeks ago we got a Fire Tablet. While I originally thought this would be the perfect option for the 8-year-old, it was my husband who told me he had his eye on the Fire for a while and was most excited about it. I have no idea why he didn't just get himself one earlier, because it is such an affordable option at only $49.99 on Amazon. And you get a lot for that $50. You have lots of entertainment on-the-go with instant access to millions of movies, games, books, music, TV shows, and more.

And you know how I complained about the big bag of DVDs we had to drag on trips in the past? With the Fire tablet you can keep movies (as well as books, music, apps and your own photos) on a microSD card that pops into the slot on the Fire to expand storage by up to 129 GB. Oh, and you also get free unlimited Amazon cloud storage for all photos taken with your Fire tablet. Bring on the travel photos!
As an Amazon Prime member, I can use the On Deck feature of the Fire to automatically download Prime Video and the first episodes of Amazon Original Series while the Fire isn't being used, which means we also have something new to enjoy instantly, even when offline (which happens a lot on long car trips!)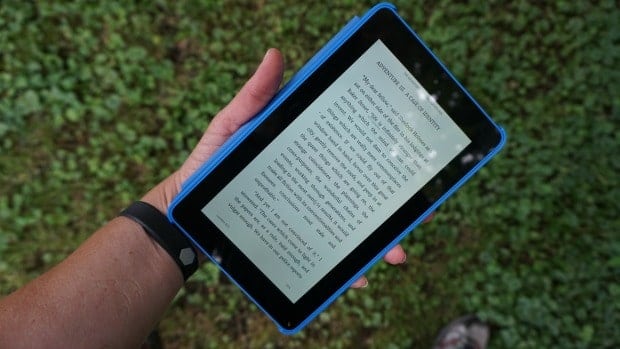 Once we get out of the car and at our destination, we can use the Fire to read books. A great feature for this is Blue Shade, which automatically adjusts the Fire's backlight to remove blue light to make it more comfortable to read at night or in a darkened room.
Oh, and one last awesome thing is that all Fire tablet owners have access to tons of premium apps and games, plus in-app purchases that are 100% free (which adds up to a $20,000 value)!
To protect our Fire while we're on the road, I'm glad to have this Amazon Fire Case. Not only does it offer protection, but it turns into a handy stand to set on a table to watch movies hands free. We found it works perfectly propped on an airplane tray table.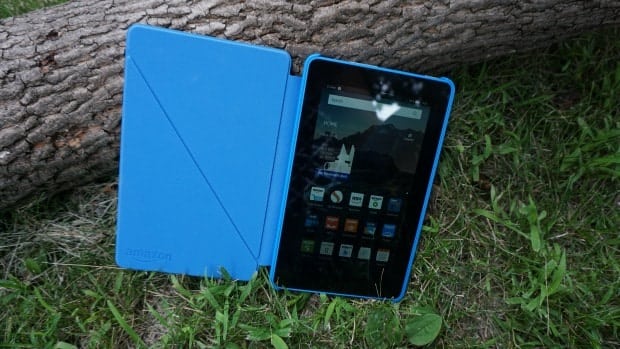 Now that we have used the Fire tablet we have found out there is just one drawback – we only have one!! Luckily, at only $50 we can now get some extras. We will get back that $50 in entertainment value in only a trip or two! Order the Fire tablet HERE.