This is a review program with Mums the Word Network and Harvest Time Partners . All opinions are my own.
Have you been searching for a fun way to get your family members to put down the electronics and really engage in meaningful conversation? One great way to do that is to make it a game, and Face to Face Dinner Party Edition can bethe perfect game for you!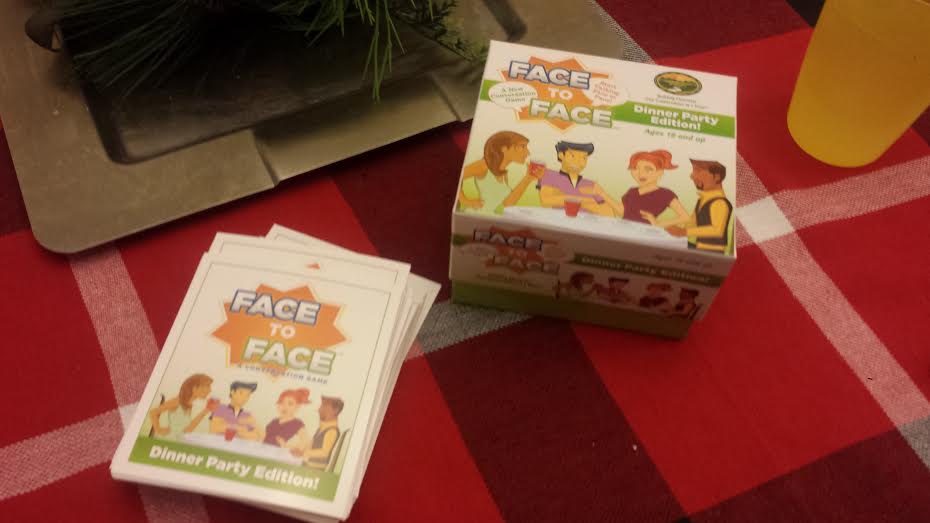 Face to Face Dinner Party Edition is a conversation game, designed to bring about conversations regarding real life issues and character traits. The game strengthens personal skills as you are communicating in person, rather than via phone like we are all used to.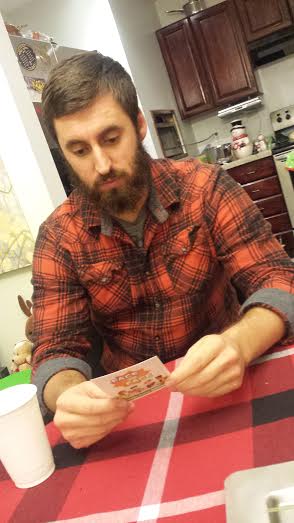 I played this game with my husband, and it was really beneficial for us. Some of the topics brought up by the game we had never really thought about before and didn't know each others opinions on. For this reason, I'd strongly recommend the game for a couple in a committed relationship or looking to be engaged. It is always great to have a clear picture regarding some of the bigger issues in life.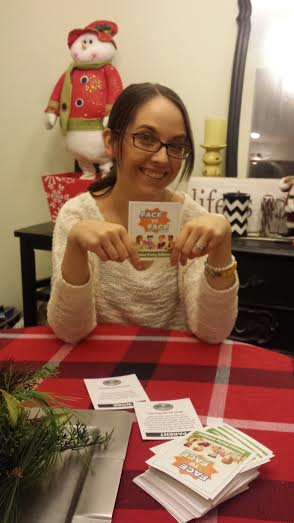 Face to Face® is an award winning conversation game designed to open a door to more effective communication around real-life issues and encourage decision making based on principles like honesty, loyalty, and commitment. The game strengthens the critical life skill of effective "Face to Face" communication that is being rapidly replaced by today's "online chatter."

The Dinner Party Edition was designed specifically to support improved communication among adult couples as poor communication is often cited as a reason for relationship struggles. The game encourages discussion on real-life issues in marriage, raising children, and challenges in the workplace. The Dinner Party Edition is ideal for married couples, couples contemplating marriage, and as an ice-breaker for adults in small groups and parties.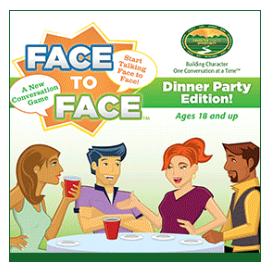 If you'd like to play Face to Face Dinner Party Edition at your next family function or social gathering, you can check out the Harvest Time website where all of their games are available. There are other versions of the game, including a version made just for kids, which I played with my niece over the weekend.