Shopping for appliances is a HUGE task.  They cost a lot of money and are something that you'll be using practically every day for the foreseeable future.  Why not invest in some appliances that have features that will actually help you work smarter, not harder?
Select Best Buy stores have launched a new event called Samsung Open House.  These events allow you to step into an innovative kitchen and laundry room and see all that Samsung has to offer with their new appliances!  Check out a Washing Machine with Activewash, aka a Laundry Genius, which has a built-in sink for soaking and pre-treating.  Samsung's new dishwasher has a zone booster which is where you can adjust the water pressure and temperature to maximize your cleaning.  They also have a pretty awesome new range and refrigerator that we're excited to tell you about!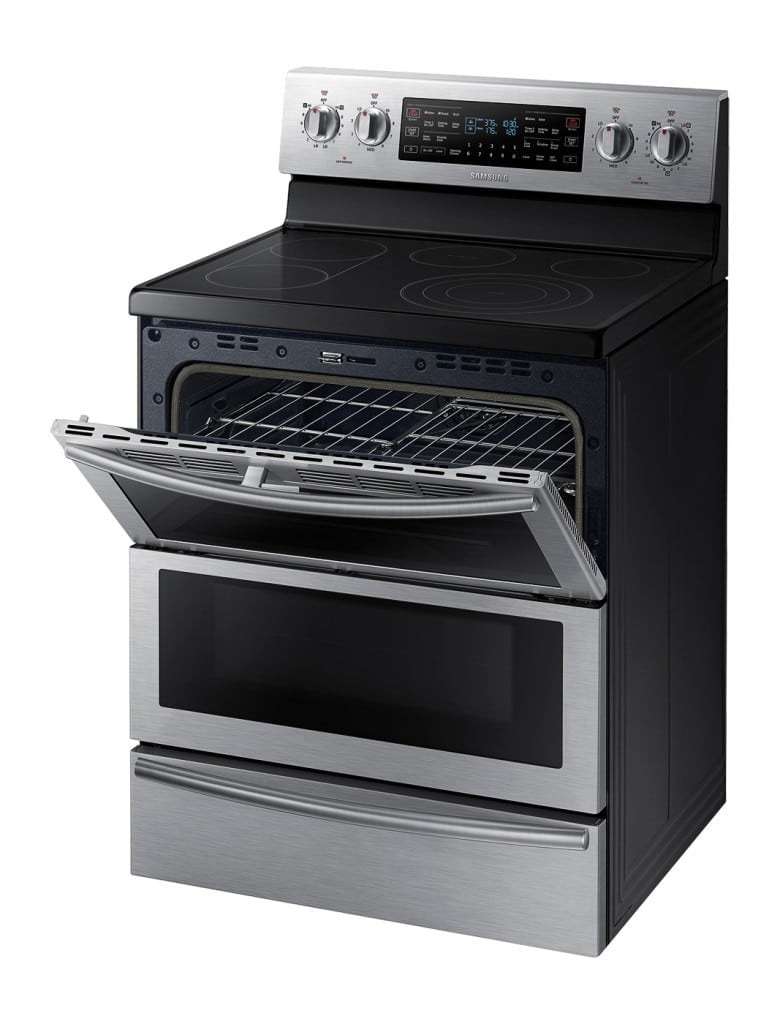 The Samsung Flex Duo Range lets you do more with one single range.  It splits into two ovens so that you can cook two dishes at the same time at different temperatures, but you can also condense down to one oven to cook the larger items, like that delicious Thanksgiving turkey.  The electric range has 5 cooktop elements and a warming drawer that has 3 different settings.  The center burner is a warmer that lets you keep sauces or side dishes warm while you finish up the rest of your cooking.  This seems like the perfect range for all of your holiday cooking!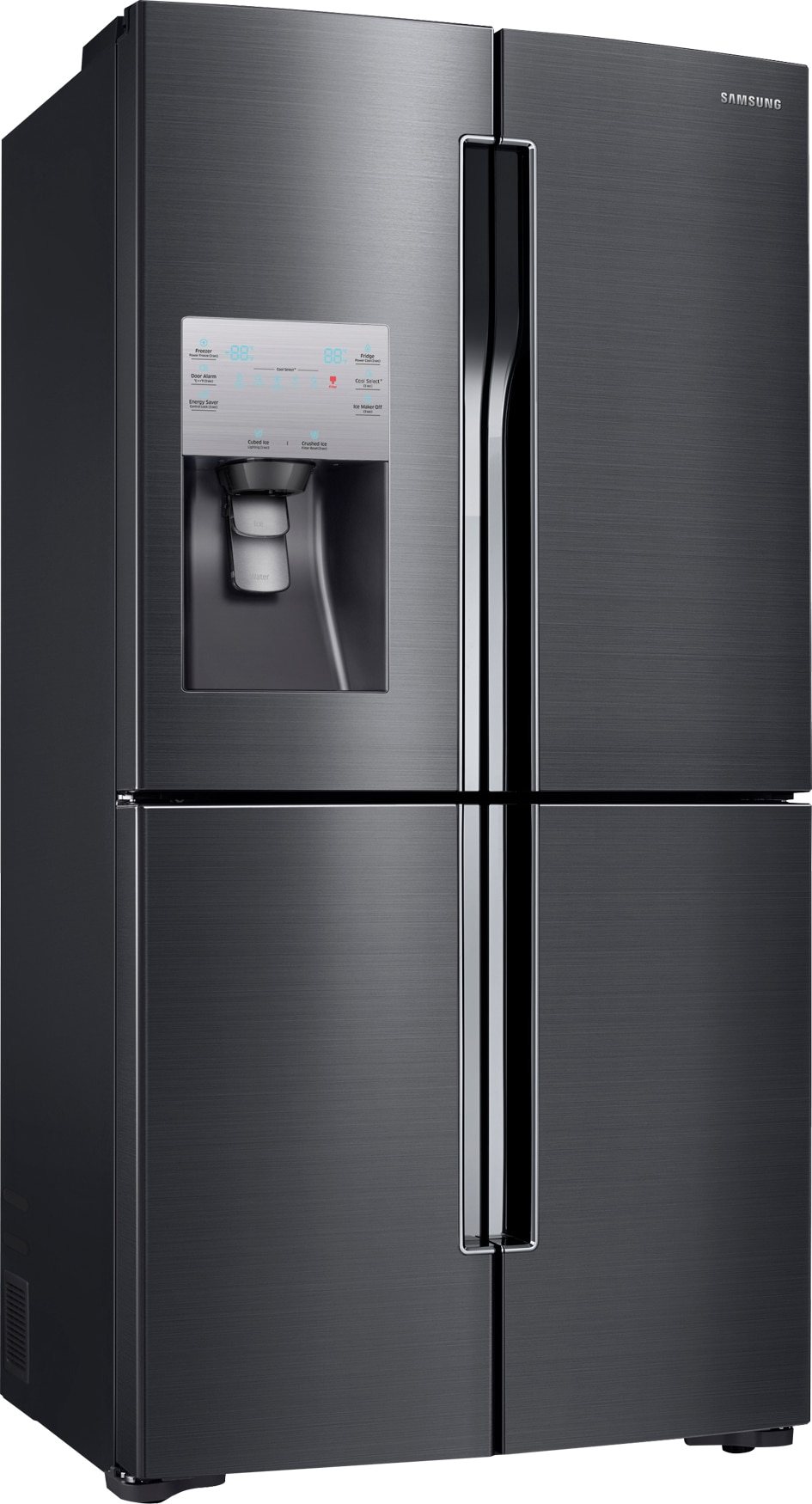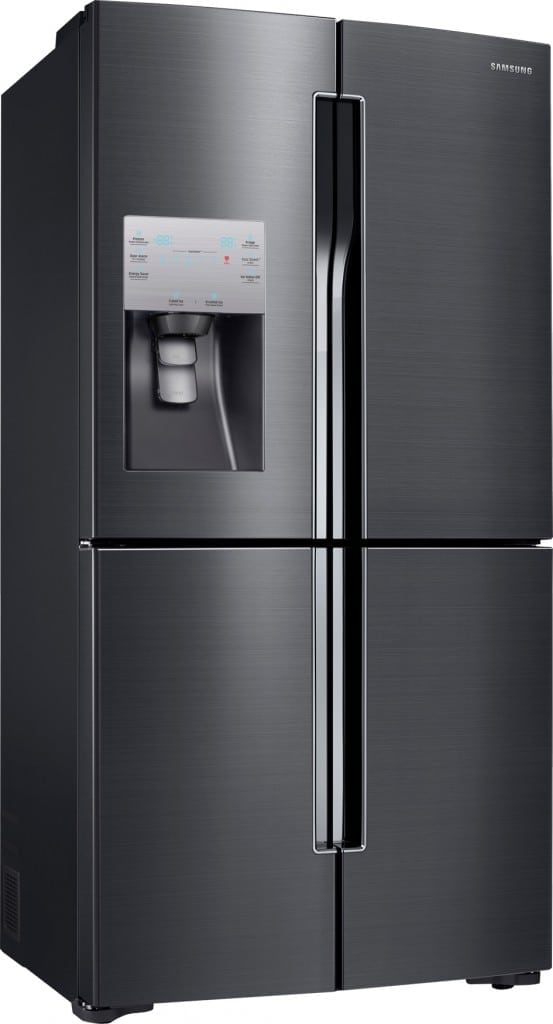 The Samsung Black Stainless 4-Door Flex Refrigerator is nice and roomy with plenty of storage options so you don't lose track of what food you have.  Also, you know how sometimes your items will get a little thawed out or lose their cool during the trip home from the grocery store?  This fridge has Power Cool and Power Freeze which can lower the temperature in a matter of minutes to get your food and drinks nice and chilled.  The versatile bottom-right door converts from fridge to freezer with a touch of a button to adjust with your cooling needs.  Need more room for your veggies?  Make it a fridge.  Need to store some extra frozen food?  Make it a freezer.  So easy!
There are a few awesome promotions running right now at Best Buy, which is all the more reason to go check out a Samsung Open House.  Here are a few extra ways to save:
Earn a $300 Prepaid Card when you spend $3,000 or more on Samsung Kitchen Appliances (Ends Oct. 31)
Save an extra 10% when you buy 4 or more Samsung Major Kitchen Appliances (Ends Nov. 3)
Save an extra 10% when you buy 3 or more Samsun Chef Collection Appliances (Ends Dec. 31)
Head to your local Best Buy today (click here for participating stores) and take a look at all that Samsung has to offer with their Samsung Open House!