For many of us, pizza and pizza nights have been a staple since waaaaaaay back when. From simple Saturday night pizza nights or movie nights to special celebrations like birthday parties, sports tournament wins and graduations – pizza has always been a tried and true go-to choice.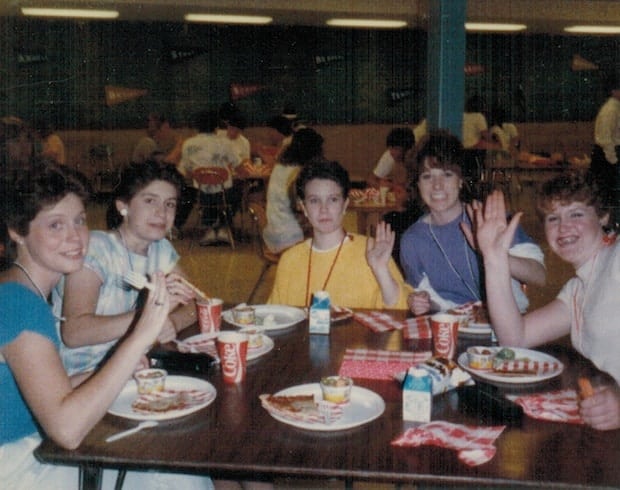 I have fun pizza memories from childhood, but some of the best long-ago pizza memories come from high school and college. We're throwing it way back with the picture above where we are celebrating our high school graduation. Don't you just love all those feathered hairstyles of the 80s?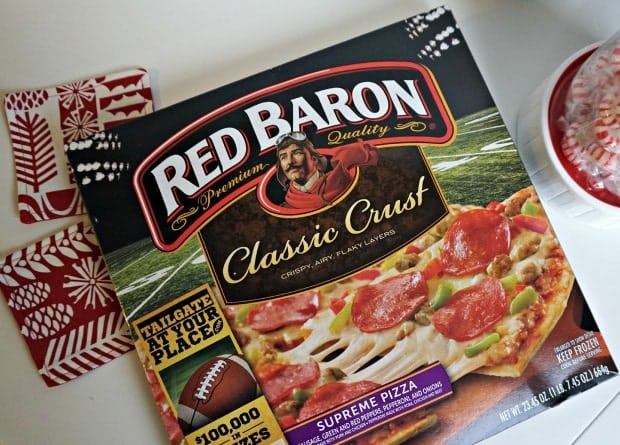 Fast forward a LOT of years and we're still enjoying our pizza! Now-a-days, however, I'm more likely to be sharing my pizza with my hubby and we're not likely to pair our pizza with french fries and nachos like we tended to do back in high school days. A salad is a more likely choice today!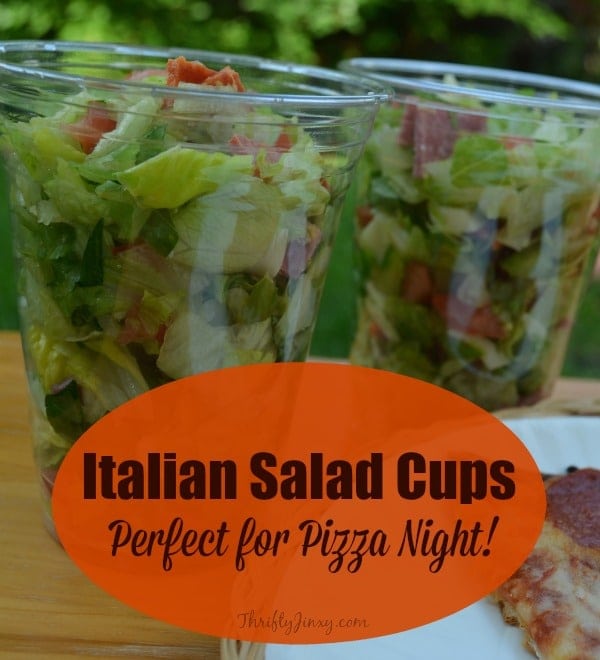 A salad that we love that is also easy to serve for either just ourselves or especially for a pizza party, is this Italian Salad Cups Recipe.

Italian Salad Cups Recipe

INGREDIENTS:
FOR SALAD:
10 oz bag hearts of romaine
1/2 green pepper
2 tomatoes, seeded
3 thick slices deli salami
3 thick slices deli pepperoni
3 slices provolone cheese
4 oz fresh mozzarella
1 Tbsp parmesan cheese
FOR DRESSING:
3 Tbsp balsamic vinegar
1 clove garlic, minced
salt & pepper to taste (just a few dashes)
1/3 cup extra virgin olive oil
INSTRUCTIONS:
For the salad, chop the lettuce and place in a large bowl. Chop remaining ingredients and mix with lettuce.
For the dressing, mix vinegar, garlic, salt and pepper. Stir until salt is dissolved. Add olive oil and stir well.
Toss the dressing with the salad mixture to serve.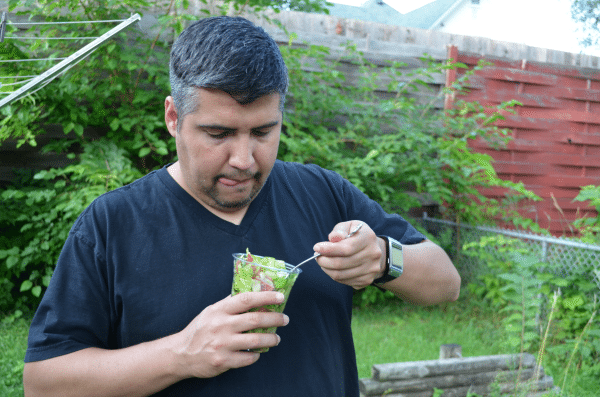 For us, Red Baron is a staple when it comes to pizza night at home. I'm not kidding that if you open our garage freezer right now you will see it stuffed with 8 Red Baron pizzas on one shelf! We are picky when it comes to frozen pizza, but Red Baron pizzas start with just the right crust and are then topped with a flavorful sauce with just the right combination of herbs and spices, with the crowning glory of lots of yummy cheese.
Be sure to visit Red Baron to travel through time and enjoy the Timeless tradition of pizza night, as showcased with traditions, fads and trends from the four decades that Red Baron has been around. I love the throwback photos!!
Help Red Baron celebrate 40 years by enjoying a family pizza night!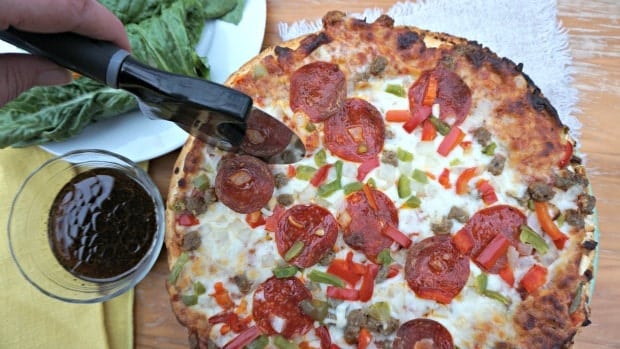 Reader Giveaway: One lucky Thrifty Jinxy reader will win $10 PayPal. To enter, just complete the entry form below by 11:59pm ET on 3/28/16. Good luck!