When I was a kid, my family took a one to two week car trip every summer. We ended up seeing so much of the country! By the time I graduated high school I had already visited over 30 states. We had so much fun plus we learned a lot about our country by visiting historical sites from coast to coast.
Back then my parents planned our trips by getting maps and guide books from AAA. It was a lot of work! Now, in the digital age, things are a lot easier! These are some essential road trip planning apps that will help you ensure that everything is in order for your next vacation.
For many of these you can start planning from your desktop or laptop and send the info to your smartphone, or else start right on the smartphone itself!

Essential Road Trip Planning Apps

TripIt– TripIt is a travel planning app that will not suggest destinations for you to try out nor will it help you plan your time at the destination of your choice. What TripIt will do, however, is provide you with the means of combining your travel confirmations, rental car reservations, itineraries and hotel bookings all in one spot for easy viewing. This makes things easier so you don't have to look in one spot for your flight number and have to dig in another spot for your hotel room information. Another cool feature of TripIt is that it will let you know if there is a better seat on your flight so you have the option of switching it. You can sync TripIt will Google Calendar and it is available for Android and iOS platforms.
MapQuest– MapQuest is a route planning app that lets you enter in a starting point and your ending point and helps you choose the best route to get there. The app is flexible in that it lets you add in things like whether you want one-way or round-trip information or if you want to add stops along your route.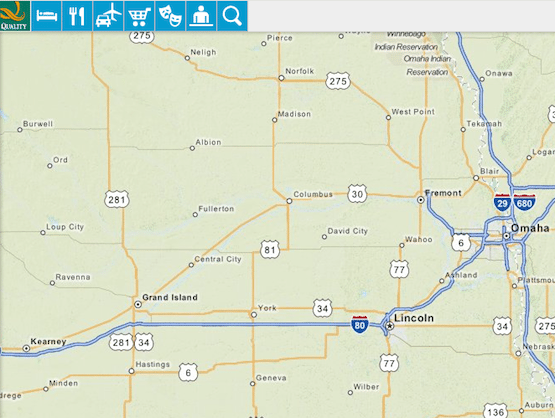 MyRouteOnline– MyRouteOnline is another popular route planner that is available online. It is very easy to use and allows you the ability to export your route plans to either your e-mail, your cellular phone or your GPS device. Some of the features you get with MyRouteOnline include travel directions and interactive Google maps.
TouristEye– TouristEye is a travel planning app that is a bit different from the others. With TouristEye, you create a wish list of places you want to see. It can help you easily plan everything from a family vacation to a bucket list destination. The app features cool options such as waypoints and points of interest in the destination area of your choosing.
TripAdvisor- TripAdvisor is one of the more popular online apps around when it comes to travel planning. TripAdvisor is the ideal app to help you plan your trip from beginning to end. In addition, TripAdvisor has a ton of reviews for hotels and destinations as well as pictures and ratings.
How do you plan your road trips?