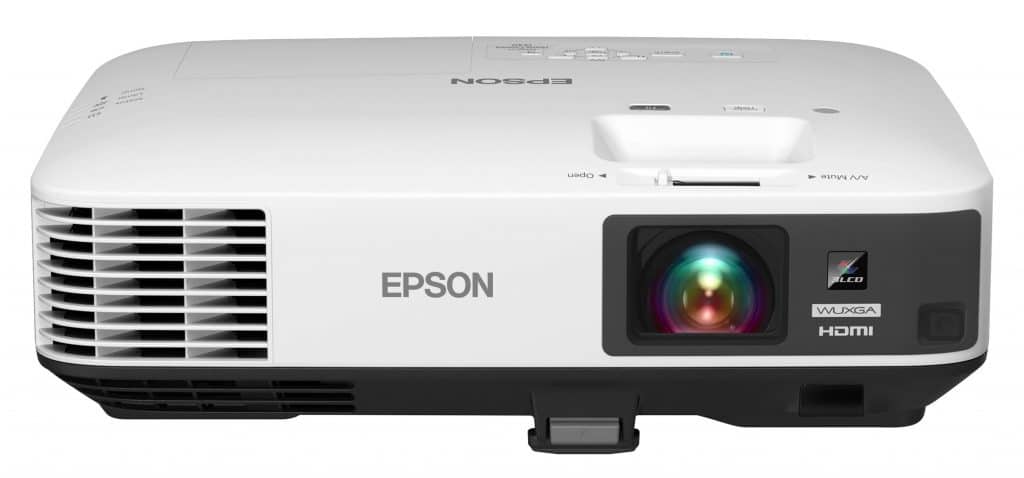 I don't know about you, but one of my favorite ways to unwind after a long week is to pop a bowl of popcorn, curl up with a comfy blanket and watch a movie with my family.  If a big screen TV isn't quite big enough for you, take a look at the brand new Epson Ultra Bright Home Theater and turn your house into your own private cinema.
With 4400 lumens of Color Brightness, your favorite scenes will appear beautifully vivid in Full HD, even in large, well-lit spaces up to 300″.  I love that it isn't big and bulky or intimidating to use.  In fact, it is pretty lightweight and portable.  You can plug it into your Xbox or Playstation or streaming stick via HDMI cord and immediately start broadcasting your video games or shows.  It has a built-in speaker too so that you don't have to worry about setting up a speaker system right away.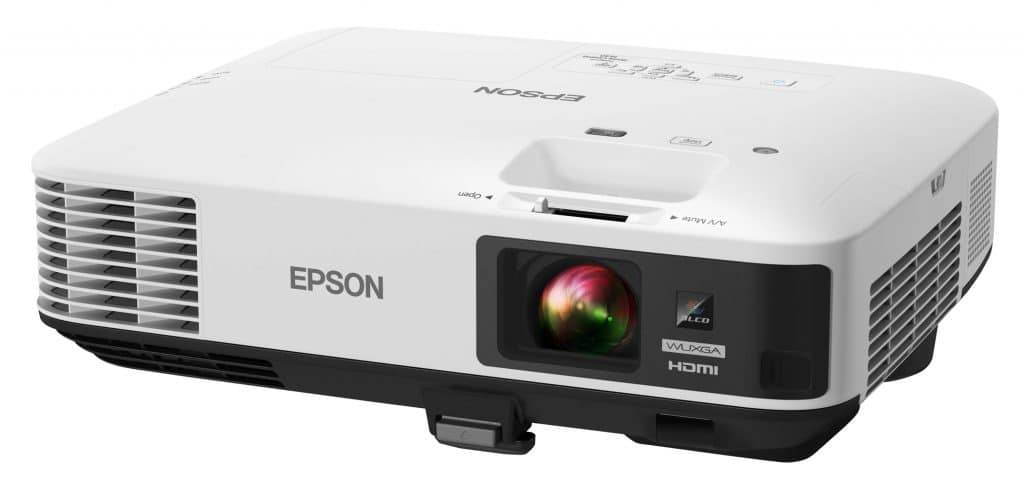 Not only would this be super fun to use for gaming and movies, but I think it would also be a hit on Saturdays and Sundays for football games.  Everyone will want to gather at your house to cheer on their teams on the "big screen."  Head over to Best Buy to check out the Epson Ultra Bright Home Theater for yourself!
What's your favorite thing to watch on a big screen??