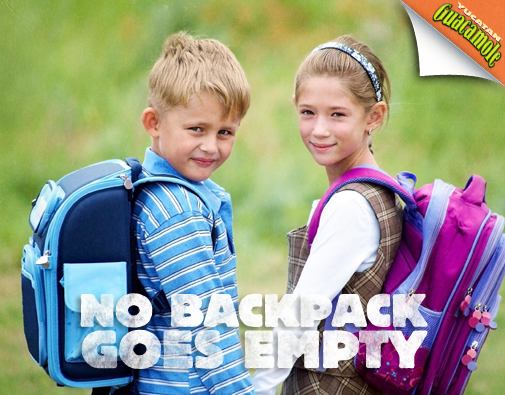 While we're buying school supplies and getting the backpacks filled to head back to school, many students are struggling to get the school supplies they need.  Yucatan Foods and the Ryan Broyles foundation have pledged to donate backpacks filled with school supplies to under privileged kids this school year and you can help!
To join in, just enter the Yucatan sweepstakes!  By entering, you'll have a chance to win NFL autographed sports memorabilia from Ryan Broyles, Calvin Johnson, Demarco Murray, Kenny Stills and more.  You'll  also get to print a high value $2 coupon!
Here's how it works:
2. Yucatan Foods will then donate 50 cents for each entry to the "No Backpack Goes Empty" fund.
3. Print your Yucatan Guacamole $2 Off coupon.
Easy, right!  Good luck with your entry and go on out there and grab some Yucatan Guacamole with that awesome coupon!