This is a sponsored post written by me on behalf of Atlantic Luggage. All opinions are 100% mine.
Where do you want to travel? If a family vacation to Orlando is on your "travel fun" list, you'll want to enter the Trip to Orlando Florida Sweepstakes for chance to win trip for a family of four to Orlando, Florida. The trip includes round-trip airfare for four, 3 nights of hotel stay, four two-day admission passes to 34 of Orlando's best attractions, $150 spending money and 4 carry-on pieces of Atlantic Luggage for a total prize value of $4,270. Sounds awesome!!
Wherever you plan to travel next, Atlantic Luggage can make your packing for family trips easier. Fewer bags is always a plus and you will be amazed how much you can fit into each piece of Atlantic Luggage. Fewer bags means easier movement into and around the airport and fewer backs you have to keep track of. Atlantic Luggage also has some innovative features like the Link2Go™ system, that lets you connect multiple pieces of luggage together for easy one-handed rolling. 360-degree 4-Wheel Spinners are another helpful feature that allows for easy guiding and steering through busy airports, stations and even out of your own front door and into the car. All of these helpful features combine to make family travel easier.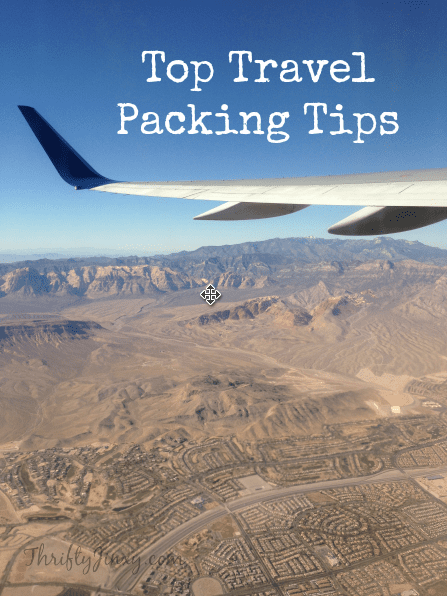 To make packing even easier, here are a few top packing tips:
1. Think Mix and Match
When deciding what clothing to pack, select pieces that can be mixed and matched into several different outfits. This means packing clothes that are all in colors that wear well together and styles that are similar enough that you can switch things around to wear a shirt with a skirt or pants or even let it do extra duty as a swim cover up.
2. Smaller is Better
I personally have a hard time limiting the number of pairs of shoes I bring on a trip. The mix and match tip above helps me limit the number of styles I need, but the size of the shoe also makes a difference. If you need a pair of dressy shoes, a wedge heel takes up a LOT more room than a standard heel and you might even be able to get away with pretty flats that take less room still. The same goes for fabrics. Synthetic fabrics are generally lighter and thinner and, therefore, take up less room. They also wrinkle less.
3. Roll Your Clothes
Speaking of wrinkles, clothing will look less wrinkled upon taking it out of your luggage if you roll it rather than fold it. Not only that, but rolling will take up less space too!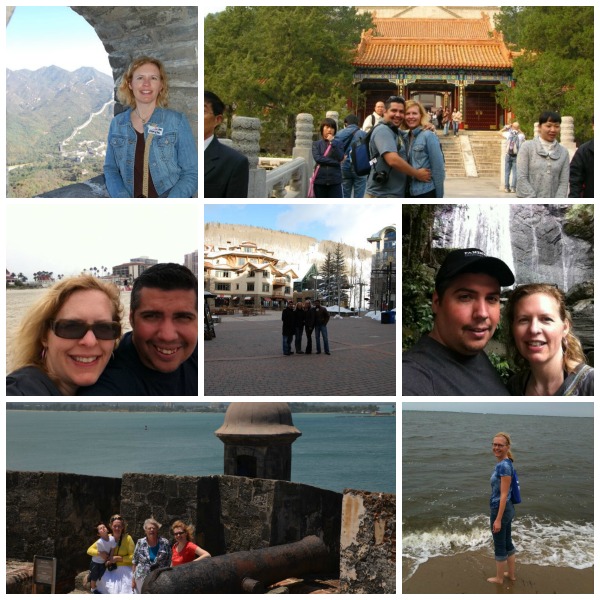 4. Be Careful with Liquids
If you are traveling with the family and will be staying at one destination for a week or more, you might be better off buying some liquids upon your arrival rather than carrying them along. If you do pack liquids, be sure to enclose them in waterproof containers/bags. Zip-top baggies come in handy for this purpose. There is nothing worse than getting to your destination to find a bottle has leaked and all of your clothing is wet and smells like your lotion/shampoo/mouthwash – whatever it was that leaked! Also, if you'll be taking carry-on luggage on an airline flight, be sure to follow TSA rules of containers of only 3 oz or less.
5. Don't Panic
You really don't have to agonize over every little thing that goes into your suitcase or stays out. Chances are you will be having such a great time on your trip that you really won't care if you decide the blue blouse would have been a better choice, but you left it at home. Who knows, you might even find a prettier blue blouse to buy and take home as a remembrance of your amazing vacation.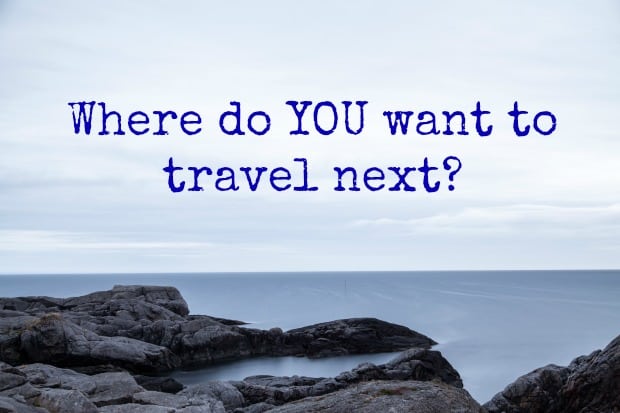 Before you start packing for your next trip, don't forget to enter Atlantic Luggage's sweepstakes for chance to win trip for a family of four to Orlando, Florida. You have through June 15, 2015, to enter. Good luck!