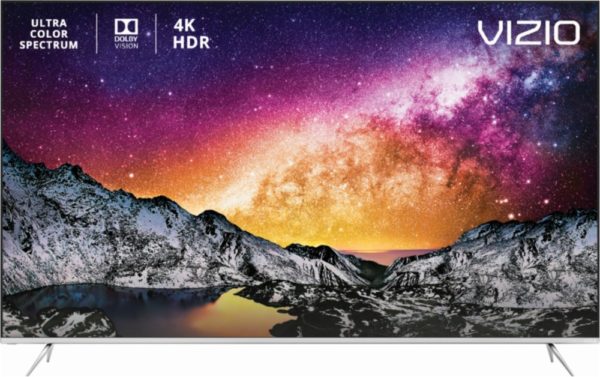 Wow, have TVs come a long way! My husband remembers watching the Super Bowl on a tiny television when he was a kid, and even ten years ago we still had one of those giant televisions in our living room. We scrimped and saved for months to finally buy a 32″ flat-screen television for an astronomical amount when they first came out, and now it seems like you can pick up one of those for super cheap. Ah well…
Anyway, it's just incredible what televisions are now able to do. Whether you're gearing up for the Super Bowl or you just like a phenomenal television experience, you can make your viewing experience even better with the all-new VIZIO P-Series 4K HDR Smart TV, available for demo and purchase at your local Best Buy store as well as online at BestBuy.com.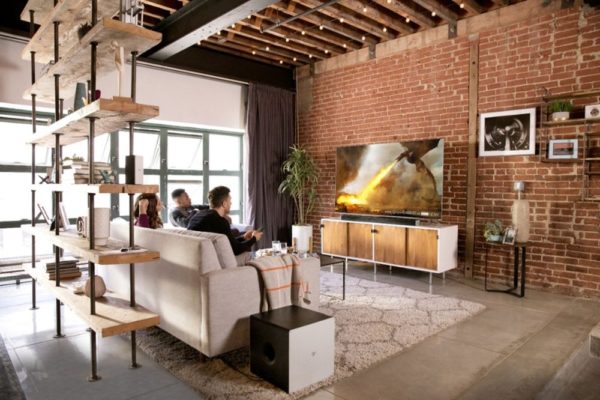 Every pixel is a masterpiece of color, clarity, and contrast with this new television. Expansive colors, super HDR performance, and pristine 4K detail make each frame a jaw-dropping experience. VIZIO's Ultra Color Spectrum technology paints each scene with over one billion colors, and Dolby Vision HDR with UltraBright 1000 brings extraordinary contrast, depth, and brightness to the screen. The high-performance Active Full Array Pro backlight with up to 120 local dimming zones produces picture-perfect blacks.
Streaming television has also grown in leaps and bounds over the last several years, and this TV makes it easy to stream your favorite shows and movies, no extra device needed. (I'm a heavy Roku user myself, and I can only imagine how much easier it would be to just use the TV!) Browse favorites like Netflix and YouTube right on the TV, and since Chromecast is built-in, you can stream thousands of Chromecast-enabled apps from your phone to the TV. Plus, the P-Series includes support for Amazon Alexa and Google Assistant.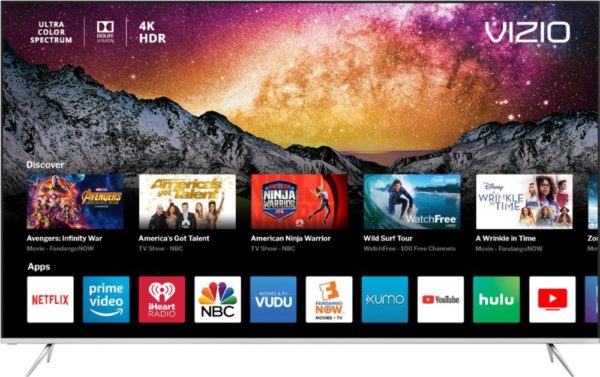 Now through 12/24/18, save $100 on the VIZIO P-Series 4K HDR Smart TV at BestBuy.com! You'll get the 55″ TV for $699.99 (reg. $799.99), no coupon code necessary.