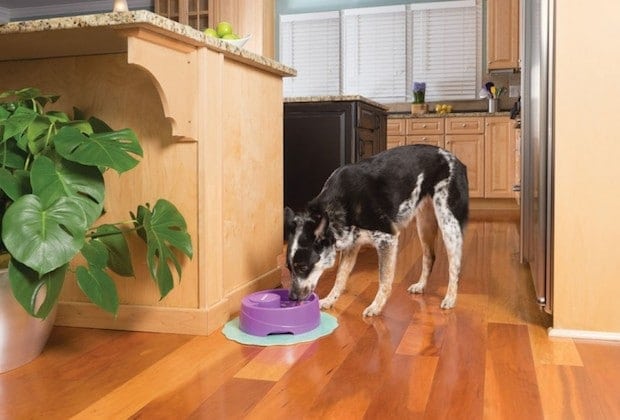 I am a strong believer in pet fountains for pets, but that wasn't always the case. For years and years, my pets just drank out of a bowl – like so many pets do. But then, about 10 years ago, our awesome cat Peanut suffered a blocked urinary tract and required a VERY VERY expensive surgery. Afterwards, the vet advised that we had to make sure he drinks as much water as possible to maintain his health and prevent the need for repeat surgery. We bought a PetSafe fountain and it was amazing to see how often and how much he (as well as our other cats and our dog) drank!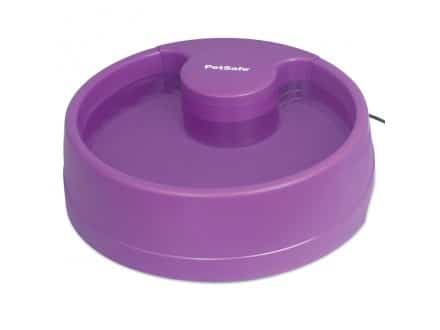 Since that time we have always used a PetSafe fountain for our pets' water needs. So, I was excited to hear from PetSafe that they are coming out with a brand new fountain – the PetSafe Current Pet Fountain. It comes in an awesome on-trend orchid color – a great way to liven up your kitchen or pet corner. It's also available in three different sizes: small (40 oz.), medium (80 oz.) and large (120 oz.) to help accommodate for different sizes and numbers of pets.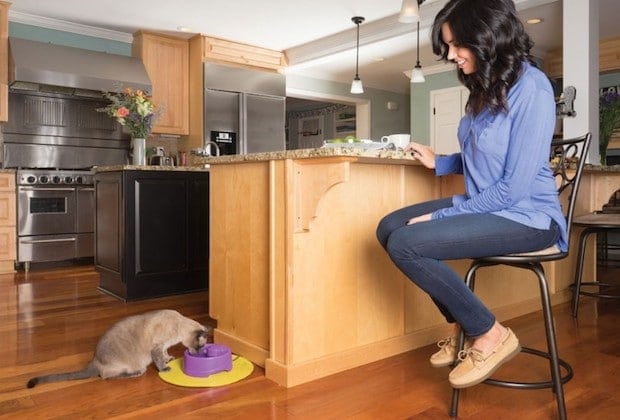 The PetSafe Current Pet Fountain features a BPA-free plastic design that comes apart for easy cleaning and its even dishwasher safe. This new fountain looks a lot like a standard plastic water bowl, which can make it a great starter fountain for pets that are hesitant to approach free-falling water. We never had any hesitation with our pets, however. They all LOVED that free-falling water from the start. If you're a little more unsure about your pet, it's a great way to start them on a fountain.