Like many families, ours has an ongoing history with Efferdent and our story is about to start another chapter. When I was a kid, my mom was always on my sister and I to brush our teeth. She set timers, had special rinses and toothbrushes. As we got older, we learned there was a solid reason for this. It seemed periodontal disease was something that several members of our family dealt with.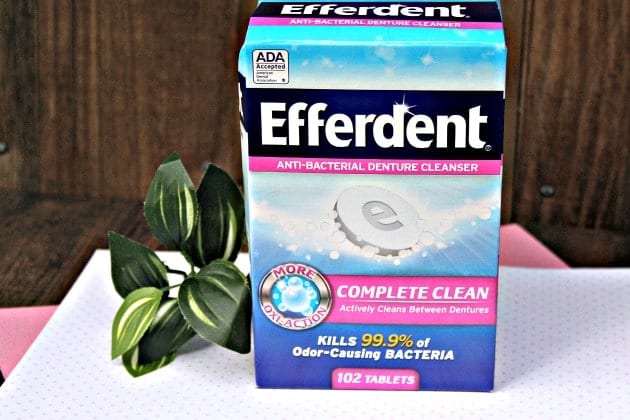 As an adult, I saw mom go through a lot with her teeth. When she was about 65, it was recommended she get dentures. Several of mom's teeth had lost practically all of the bone around them. Once she got her dentures, she felt better and was more confidant. She trusted Efferdent® Denture Cleanser Tablets to keep them clean.
My daughter Caitlin has had braces and after 3 years, they are finally coming off! As we talked about her retainer, her orthodontist told her how to care for it. One area he stressed was keeping her retainer clean. He recommended she use Efferdent® Complete Clean Anti-Bacterial Denture Cleanser Tablets.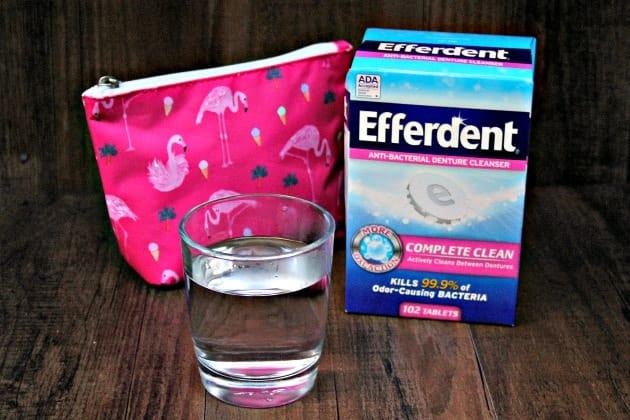 I could not believe my daughter would be using Efferdent just as my mom had! With the Efferdent® Complete Clean Anti-Bacterial Denture Cleanser Tablets, her retainer will be cleaned with their effervescent cleaning action. How cool is that? When I had a retainer, if I cleaned it, I used toothpaste and a toothbrush!
Efferdent® can clean and whiten your full plate dentures and partial dentures. It even cleans and kills 99.9% of odor causing bacteria. Its 5 in 1 cleansing system is perfect for you retainers and other dental appliances too. Even stubborn stains are no match for the powerful oxi-action of Efferdent®. No wonder Efferdent® is the first and only denture cleanser tablet brand accepted by the American Dental Association (ADA).
When we were heading to the store to buy her Efferdent® Complete Clean Anti-Bacterial Denture Cleanser Tablets, we found printable coupons! You can print them above and redeem them at your local drug, grocery, and mass retailers nationwide.
The coupon above for $1.50 off a package of 78 or higher makes for some great deals! We found a big 126 pack at Target for only $5.69, making your final price only $4.19. Breaking it down that's only about 3¢ per tablet.
Also be sure to check your Valpak envelope to find even more Efferdent savings! Print your coupons and save on Efferdent® today!