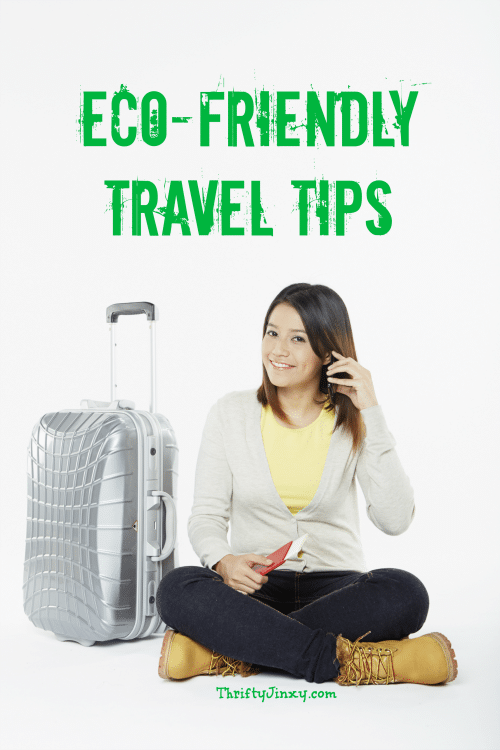 April is Earth Month and while we should be conscious of how our actions affect the environment every day, this special month is a good time to take a harder look at what we can do (and what we can STOP doing) to help the health of our planet. Being eco-friendly is something we can strive for in both our everyday work and home life, as well as when we're on vacation. Here are a few Eco-Friendly Travel Tips to make your next vacation more friendly to the Earth.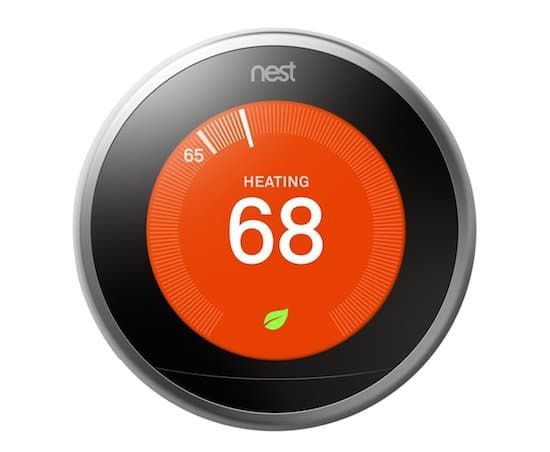 Eco-Friendly Travel Tips
Leave Your Home Using Less

While you're home is sitting empty, it should be using less resources. But that will only happen if you turn down your thermostat (or turn it up in warm months), turn out all unnecessary lights and unplug electronics and chargers. If you don't want to leave a dark house for security reasons, use a timer to turn on a light during specific hours of the day.

Treat Your Hotel Like Your Home

While most of us are eco-friendly at home, some of those good habits can go out the window when we stay at a hotel. Avoid replacing your towels and linens when not necessary, skip the super long showers and turn off the lights and air conditioning whenever you leave the hotel room.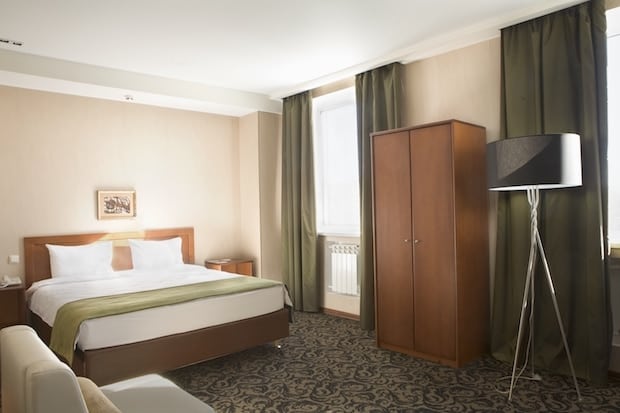 Bring a Reusable Water Bottle and Shopping Bag

Rather than buying bottles of water on your trip, bring your own bottle and refill it as you go. It also helps you avoid having to find a place to recycle your empty bottles. Bring your own reusable bag(s) for shopping at local stores and markets and skip the plastic bags.

Buy Local

While you're shopping with that reusable bag, help put money into the local economy by buying items that are locally made and grown and eat in restaurants where ingredients are locally sourced. When you buy your souvenirs, look for "locally made" signs or check the label to see where it is made. When you buy local items it not only helps the local economy, but it reduces the amount of wasted fuel and emissions from shipping items long distances.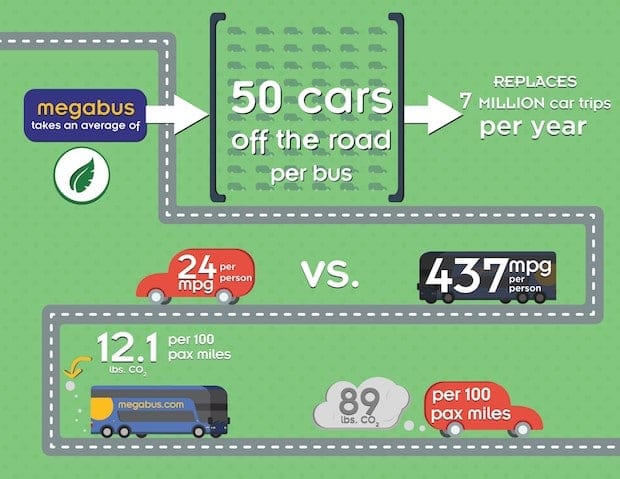 Travel by megabus

The biggest step you can take to be eco-friendly in your travels is by making a wise transportation choice. megabus.com provides one of the most eco-friendly ways to travel in the United States, helping to curb our carbon footprint while offering a safe and economical way to reach our travel destinations. megabus.com is continually striving to reduce their environmental impact which is why all megabus double decker busses are outfitted with a GreenRoad system. The system provides drivers with real time information and feedback to drive safely, such as highlighting potentially hazardous areas or problematic traffic trends, and also helps reduce fuel consumption and carbon emissions.

This April, to kick off Earth Month, megabus.com announced the Megabus Masterpiece Contest that encourages artists of all kinds to enter their eco-friendly inspired designs for a chance to have them displayed across the side of a megabus and receive $1,000 for art classes or more eco-friendly travel. You have until Earth Day, April 22, to enter your artwork HERE. The winner will be chosen and announced via megabus social channels on May 15, 2017.
This is a sponsored conversation written by me on behalf of megabus.com. The opinions and text are all mine.