This post was sponsored by Upgrade Your Summer as part of a Influencer Activation and all opinions expressed in my post are my own.
Spring has finally reached us (it happens late here in Minnesota) and I can sense summer right around the corner. I'm looking forward to warm, sunny weather and spending lots of time outside.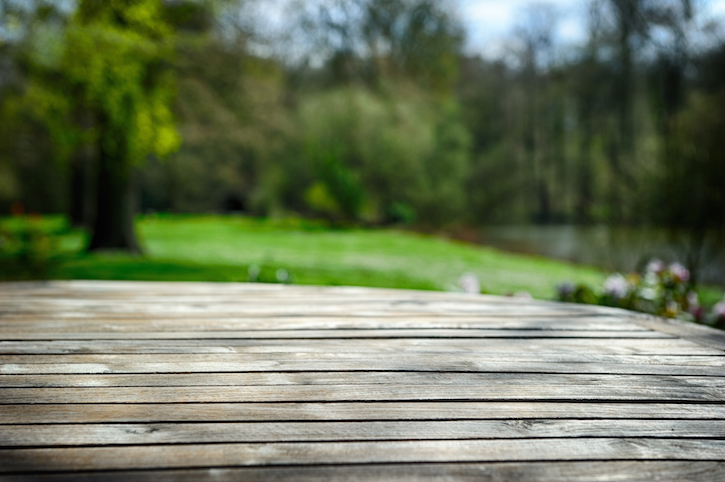 While many of us have busy summers planned, there is usually still plenty of time for fun or relaxing unstructured days to simply enjoy the season. It leads to lots of unscheduled family fun days where we wake up in the morning and think, "what should we do today?"
On a beautiful summer day, one of our favorite options is to throw a "Happy Summer" party! I'm not talking a full-out "send paper invitations and order a cake" party, but a simple gathering of family and friends.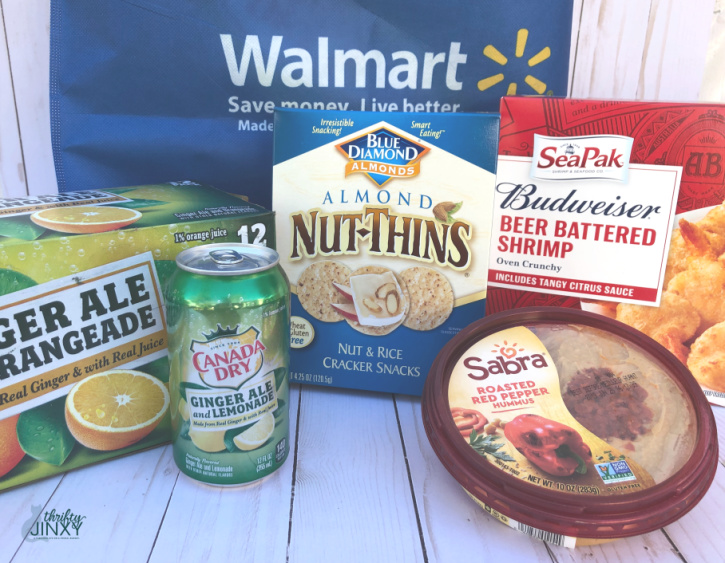 Throwing this type of party is super fun and, thankfully, doesn't require lots of prep, but there are a few things you need to be ready in a hurry, usually since the preparation time is only a couple of hours. Keep reading to see why you should pick your party eats up at Walmart and how to enter the Upgrade Your Summer sweepstakes, which could take your summer entertaining to a whole other level!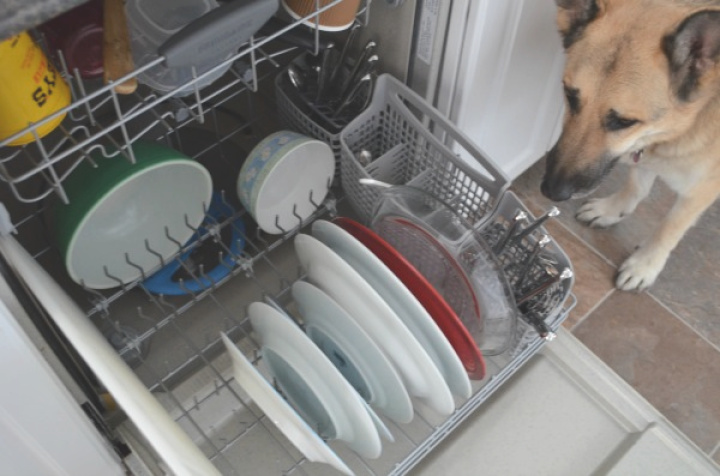 1. Prepare for Guests
Since you'll be spending time outside, there's no need to give your house a deep clean. You will want to give your kitchen a quick once-over by putting any dirty dishes in the dishwasher and wiping down the counters. And, since your guests will probably be using the bathroom, give that a good, but quick, clean.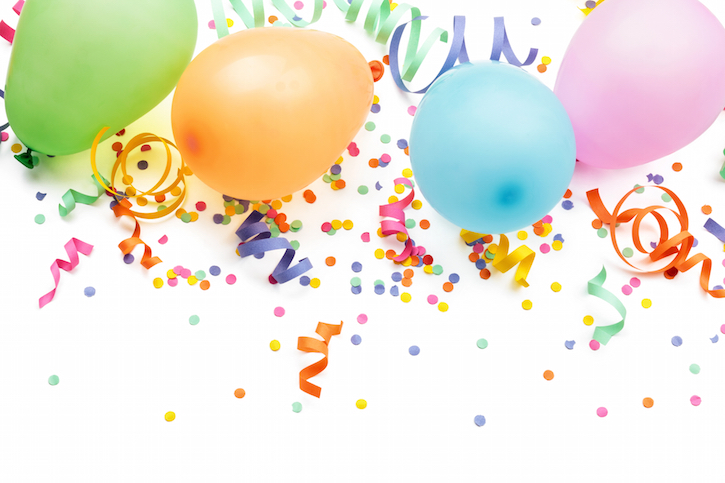 2. Set the Scene
Get your outdoor area ready by wiping down tables/chairs, if necessary. If you have any decorations, even if they are random birthday decor, hang it up! Just a few bright decorations makes it feel more like a party.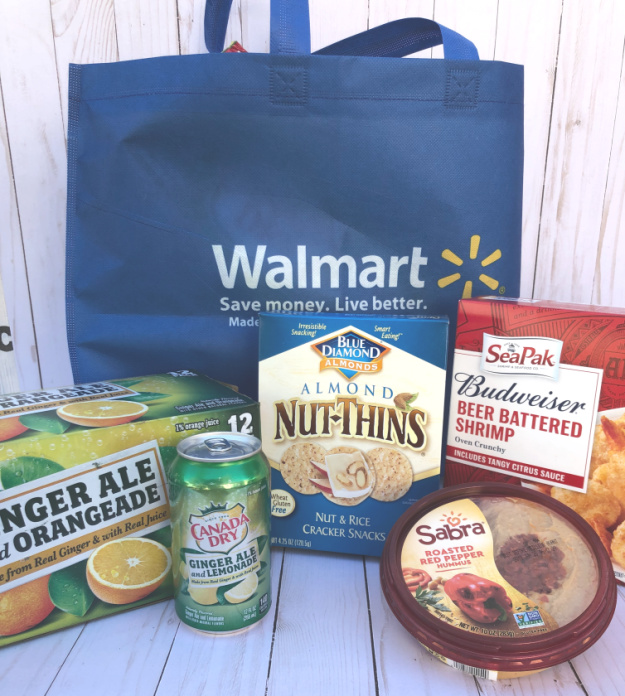 3. Plan Your Food and Drink
This is by far the most important step!! What's a party without yummy things to eat and drink? To make things super easy, run to Walmart, or better yet, run to Walmart for Grocery Pickup! There are 4 main categories you'll want to focus on: snacks/appetizers, main course, sides, dessert and drinks. Here are some suggestions for each.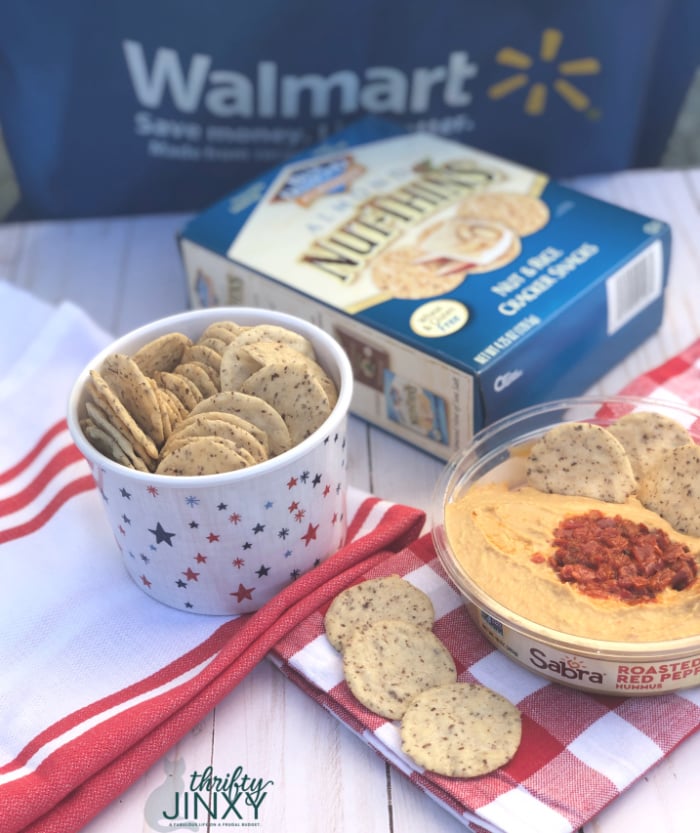 Appetizers/Snacks:
You want to think easy, but GOOD! Everybody loves to dip things, so a delicious choice for dipping is Blue Diamond Almond Nut-Thins. They're crispy and crunchy and hold up so well in dips. Plus, they're made with real Blue Diamond almonds, with no artificial flavors, and are wheat & gluten free! I have been eating these for YEARS. I love them for a snack all by myself just as much as for entertaining.
What to dip those Blue Diamond Almond Nut-Thins into? Sabra Hummus! Sabra Roasted Red Pepper Hummus is our go-to. (I've been packing it with my husband's lunch for years along with bell pepper strips as it's a good way to convince him to eat veggies!) It has a great burst of flavor.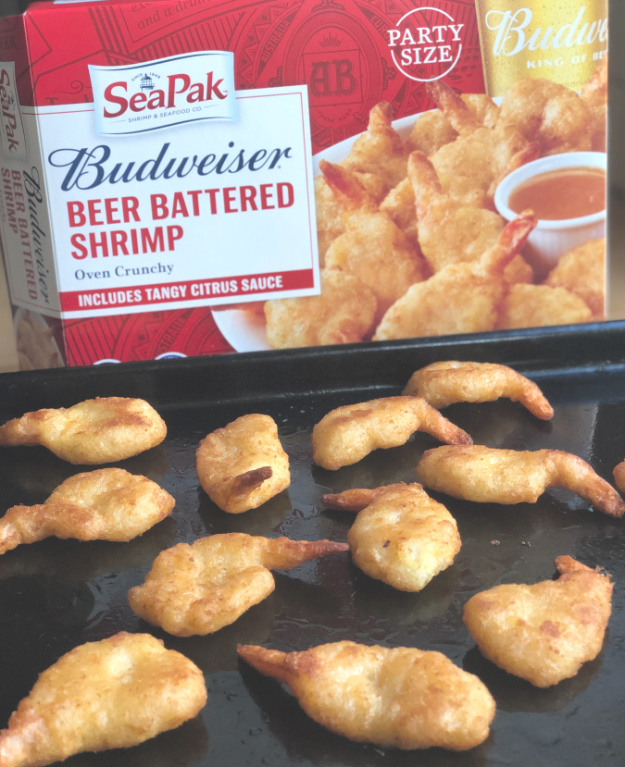 Main course:
When it comes to the main course, a balance of simplicity and deliciousness is key. SeaPak Budweiser Beer-Battered Shrimp has the perfect balance of both. With Budweiser Beer in the batter, it comes crunchy out of the oven, giving you a pub-style taste right at home.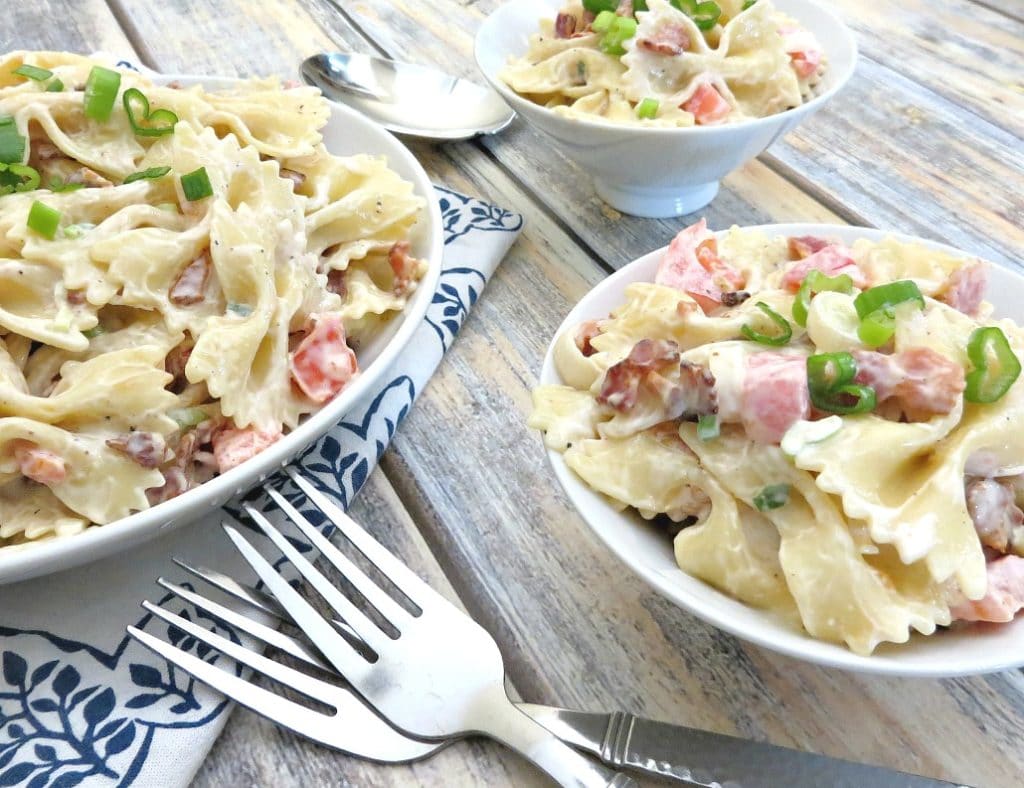 Side Dish:
A pasta salad makes the perfect side dish for summer entertaining. It's a bit hearty with the pasta, but easy to make and store in the refrigerator 'til it's time to serve. This Hawaiian Macaroni Salad and Bowtie Bacon Pasta Salad are both good choices!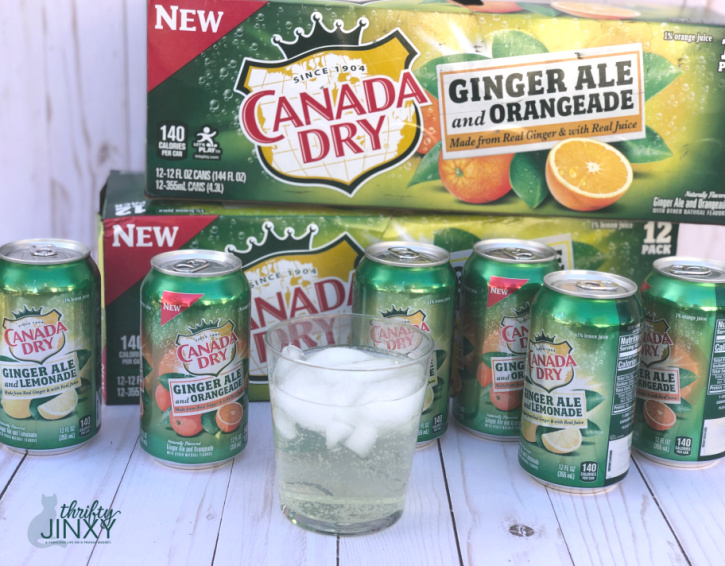 Beverages:
When it comes to deciding what to drink, think light and refreshing! Canada Dry Ginger Ale and Lemonade and Canada Dry Ginger Ale and Orangeade both combine Canada Dry's classic real ginger taste along with a splash of real juice. This fizzy combination is both Caffeine free and naturally flavored, AND perfect to kick back on a summer day!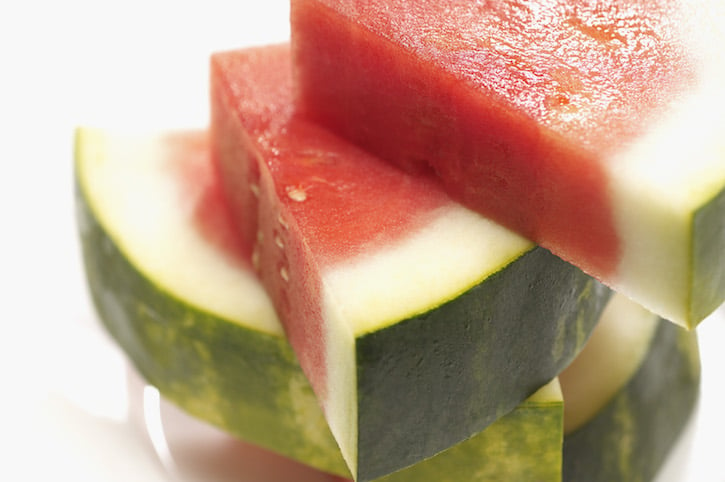 Dessert:
It's summer, so a perfect dessert is simple watermelon slices. They're cool, refreshing, and all you have to do is cut it up! If you do end up with some extra preparation time, these homemade watermelon kiwi ice pops are easy to make, but will take time to freeze.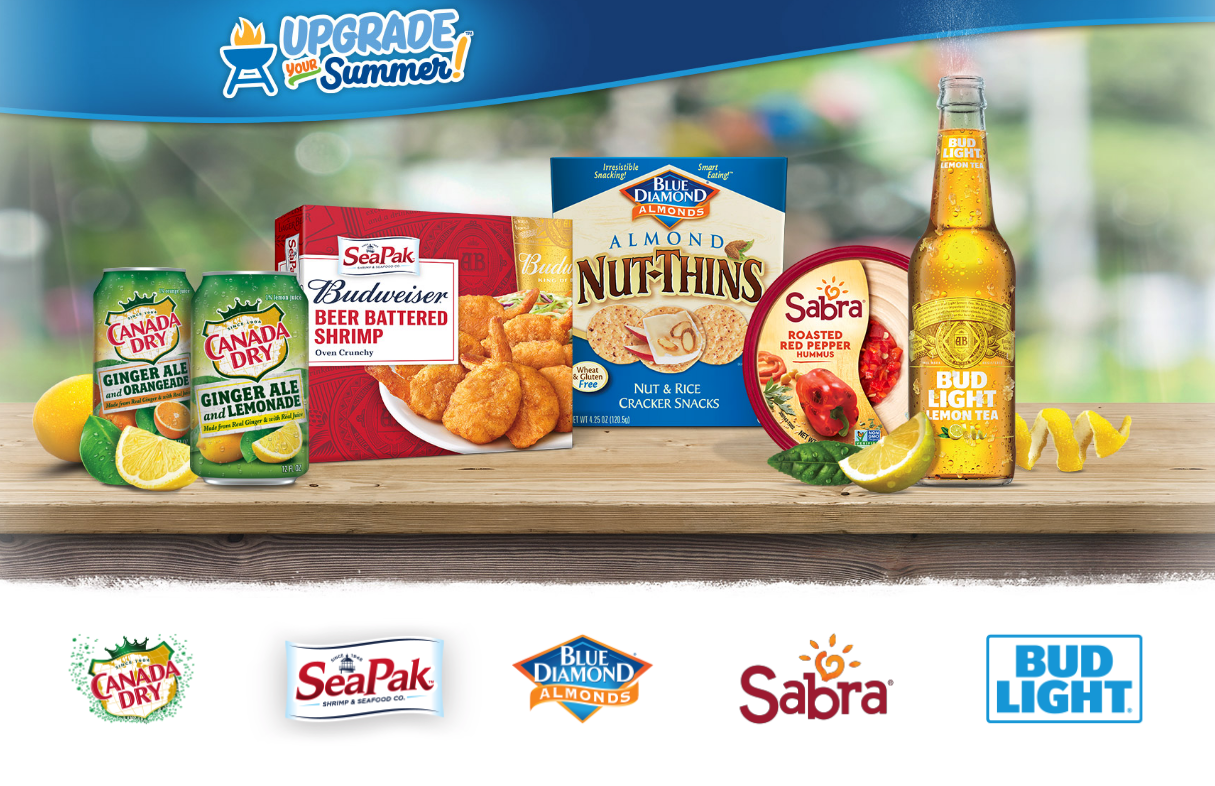 Upgrade Your Summer Sweepstakes
The lucky winners of the Upgrade Your Summer Sweepstakes will be taking their summer entertaining up a notch, and one of those winners could be YOU! The grand prize winner will receive a Backyard Makeover plus the chance to win $25,000! There will also be 130 other sweepstakes winners with prizes like a $25 Walmart Gift Cards, wood cornhole set or JBL Portable Speaker.
Are you ready to do YOUR summer entertaining? Head to Walmart, stock up and have fun!