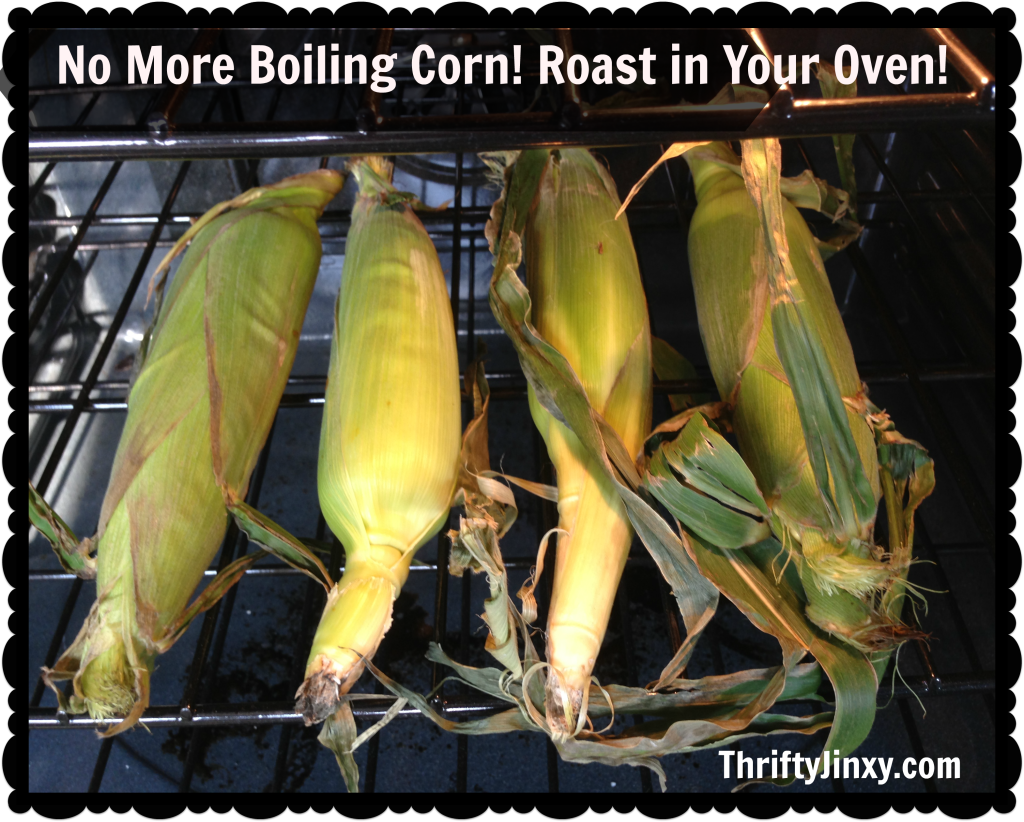 We love eating corn on the cob in the summer. The only downside is that it can be tedious to prepare. Husking the ears, boiling the water and watching it on the stove.
Well, NO MORE BOILING! Just like you can cook corn right on your BBQ grill, you can also cook it right in your oven. Seriously!
We like this option for making big batches of corn because you don't have to try to fit it all into a pot. It's also great for holidays like Thanksgiving, as long as fresh corn is available in November in your neck of the woods.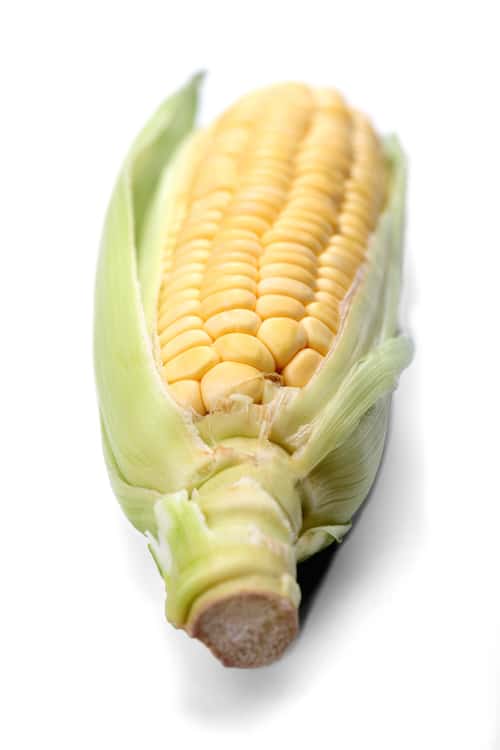 Making corn this way is super easy and you don't even have to husk it first. The husks come off AFTER it's finished and since they are already cooked, they're much easier to move.
The best part of roasting corn in the oven is IT TASTES AWESOME! The oven roasting really brings out the fresh, delicious taste of the corn.
Once your corn is roasted and husked all that's left to do is serve it. We love to slather it with butter and that's it, but you can also sprinkle a bit of salt and/or pepper if you like.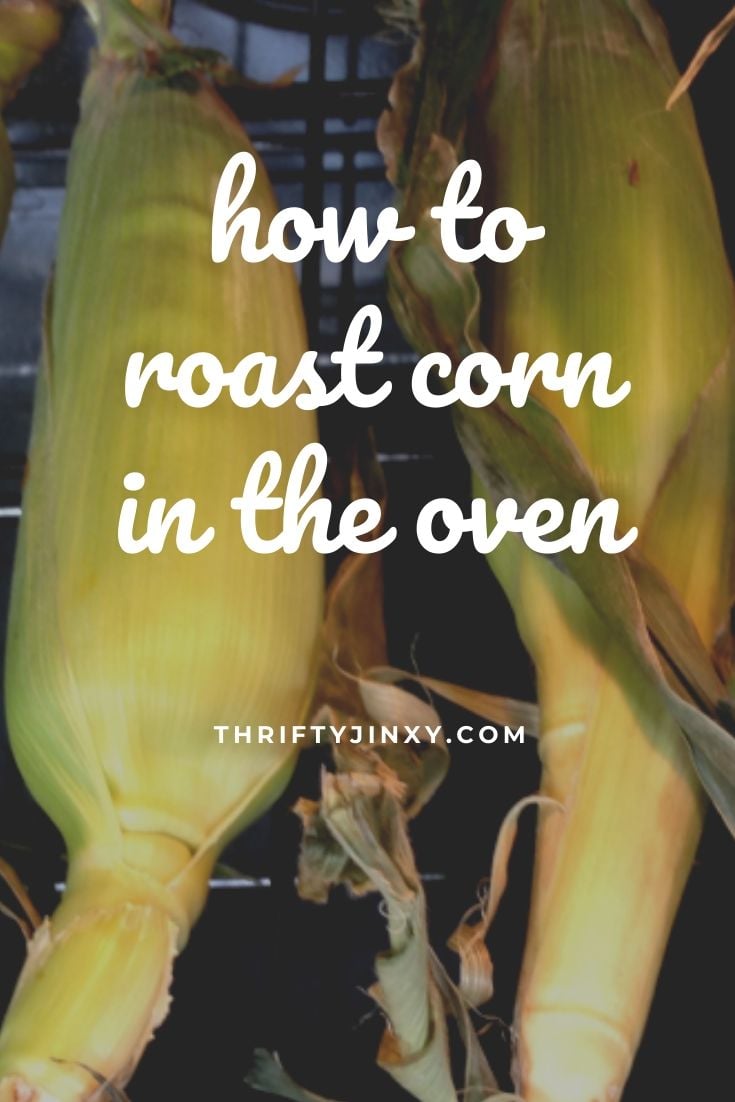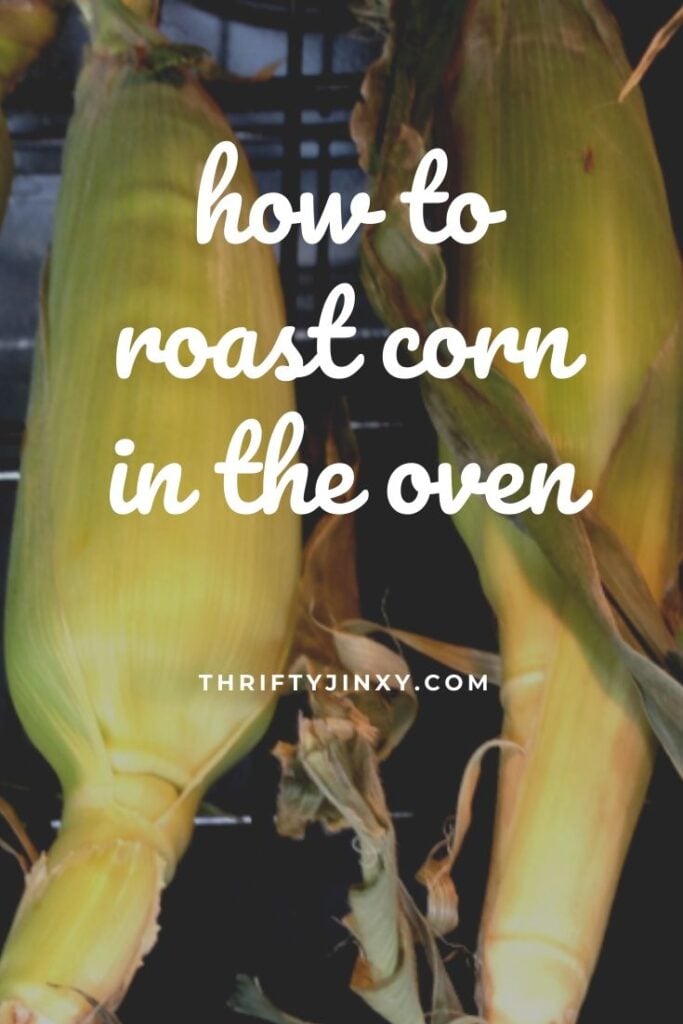 How to Roast Corn in the Oven
Preheat oven to 350 degrees.
Place ears of corn directly on oven rack.
Cook for 30 minutes.
Once you remove from the oven, let it cool until you're able to handle it.
Peel off husks and silk – they should come off very easily.
For another easy option for cooking your corn, check out our crockpot corn on the cob recipe!