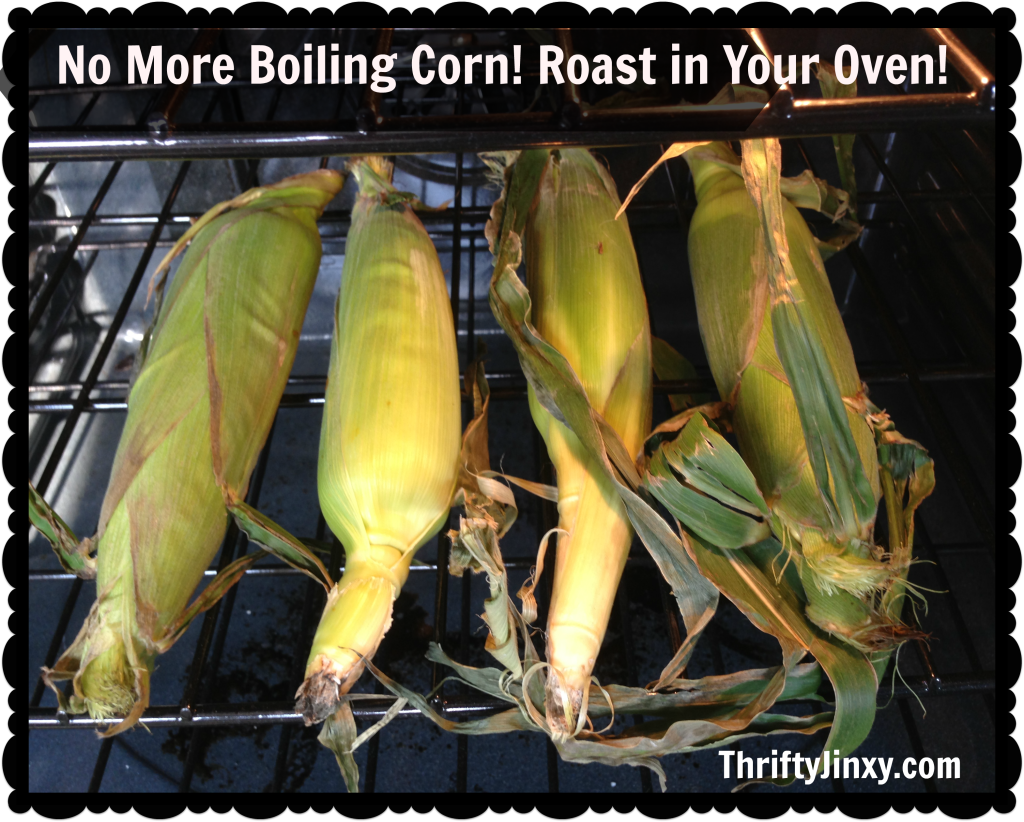 We love eating corn on the cob in the summer. The only downside is that it can be tedious to prepare. Husking the ears, boiling the water and watching it on the stove.  Well, NO MORE BOILING!  Just like you can cook corn right on your BBQ grill, you can also cook it right in your oven.
Making corn this way is super easy and you don't even have to husk it first.  The best part is IT TASTES AWESOME!
To make:  Preheat oven to 350 degrees.  Place ears of corn directly on oven rack.  Cook for 30 minutes.  Once you remove from the oven, let it cool until you're able to handle it.  Then peel off husks and silk – they should come off very easily.