This is a sponsored post for Nielsen. I have been compensated through the SheSavvy Influence Network. All opinions remain my own.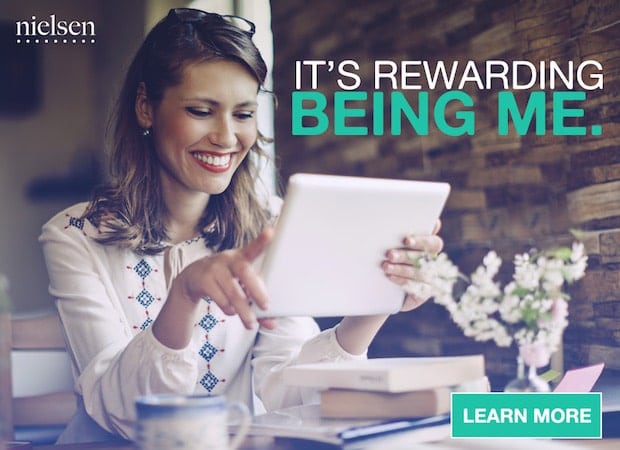 Chances are you have probably heard of Nielsen. They have been in business for 90 years and are most well known for the Nielsen TV and radio ratings. When you hear that a hit TV show is ranked #1, it's Nielsen that determined that rating. But, that's just part of what they do. They are a global research company doing research all over the world to find out what real people like you and me watch, listen to, and buy.
Nielsen understands that people who watch TV, listen to radio, and use the internet come from diverse backgrounds and that is why they reach out to African American, Hispanic, Asian American, and other communities to make sure everyone's voices are heard.
Nielsen is looking for people like us to join the Nielsen Computer and Mobile Panel to help companies better understand how people use their computers, tablets, and smartphones. The companies then use the results of this important research to make better decisions about the products and services they offer to consumers and to improve the online experience.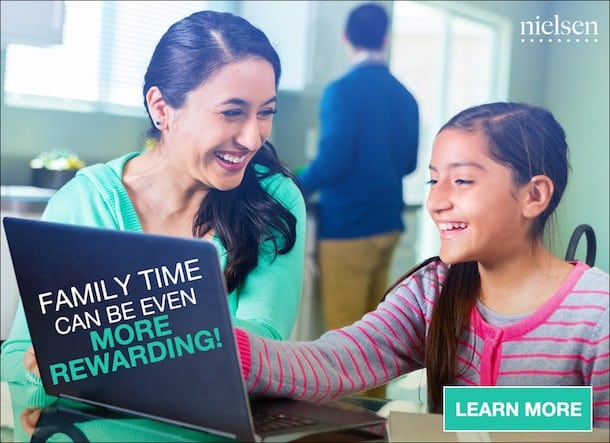 Wondering how you can get in on the action? Becoming a member of the online panel is simple. To sign up, just fill out a registration survey, and download an app onto your computer(s) and/or mobile device(s). Not only will your participation help impact the future of the Internet, but you can also earn rewards! Immediately upon downloading the app you can start earning rewards like sweepstakes entries (for up to $1,000 per month!), gift cards and more. All you have to do is use your computer, tablet or smartphone as you normally do and get rewarded for it!
You can be assured that Nielsen is taking important steps to protect your privacy as a member of the panel. They will NOT use collected information to advertise, promote, or try to sell your goods or services directly to you and your data is automatically encrypted to help ensure complete security. All the information about you and your household is used strictly for research purposes.
Start Earning Rewards: Ready to get started? Sign up HERE!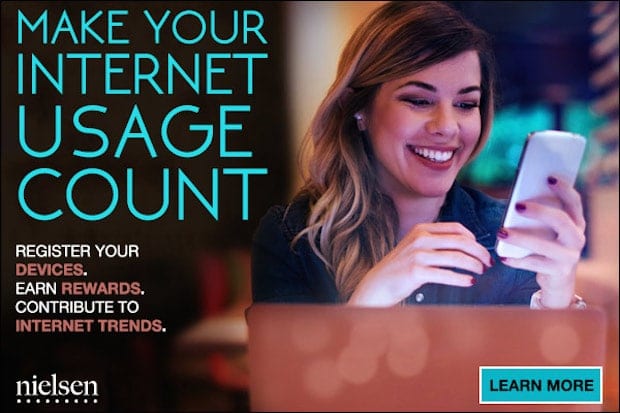 Reader Giveaway: In addition to the incentives Nielsen offers for being part of the panel, we have teamed up with SheSavvy to offer a giveaway where one lucky winner will receive a $300 Visa Gift Card! To enter for a chance to win, just complete the entry form below by 11:59 PM EST on May 12, 2017. Good luck!