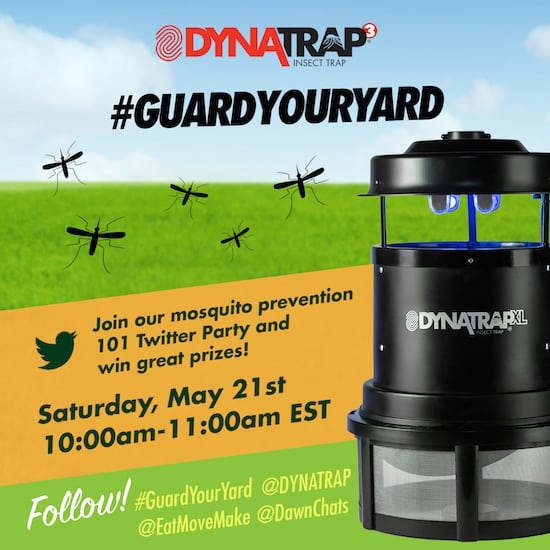 It seems like it has been taking forever for summer (or even spring) to get here! I look forward to the warm weather finally sticking around for good. That means it will be time for spending time outdoors, playing in the yard with the dog and summer barbecues! What I'm not looking forward to are the mosquitos and other pesky bugs that the warm weather brings.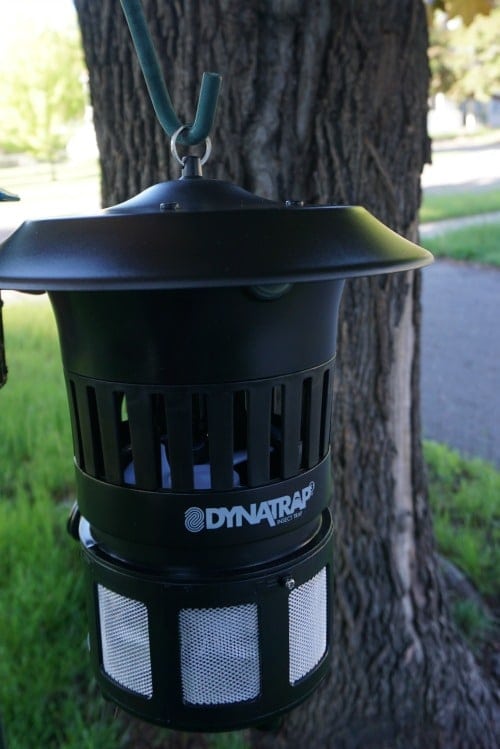 Luckily, I'm prepared to fight those mosquitos this year. I have a DynaTrap all ready to go in my yard. While I am in no hurry to have mosquitos come out of hiding again, I have to admit I am a bit excited about seeing how well the DynaTrap will keep them from ruining our outdoor fun. (I'll give you an update once we do!)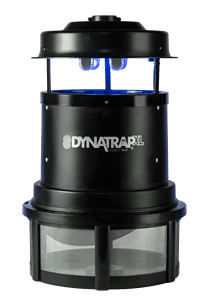 Not familiar with DynaTrap? It's am insect trap that reduces mosquitos, biting flies, and other flying insects without pesticides or chemicals by trapping them. It does this using a 3-way protection plan for insect elimination. First, UV fluorescent bulbs produce warm light to attract insects to the DynaTrap. Second, an exclusive coating of titanium dioxide (TiO2) inside DynaTrap produces carbon dioxide (CO2), which is irresistible to mosquitos. Third, the insects are lured to the powerful vacuum fan, where they are collected and trapped into the retaining cage away from you and your family.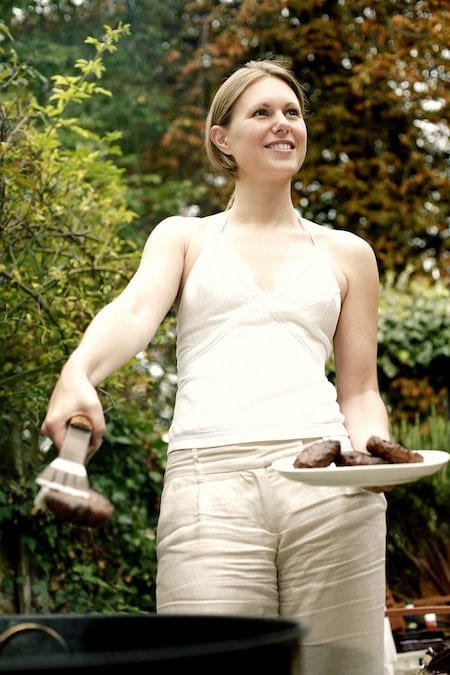 Dynatrap #GuardYourYard Twitter Party
You can learn more about DynaTrap, discuss summer fun and have a chance to win some awesome prizes at the Dynatrap #GuardYourYard Twitter Party this weekend. Saturday also marks the day that Dynatrap will be available on QVC!! Here are all the details:
WHEN:  Saturday, May 21st from 10:00-11:00am EST
WHERE: On Twitter with hashtag #GuardYourYard
WHO: YOU, me, and hosts @eatmovemake and @dawnchats
PRIZES:  
Prizes 1-2:
Dynazap
$25 QVC gift card
Prizes 3-4:
DynaTrap DT1100
Dynazap
$50 QVC gift card
Grand Prize:
DynaTrap DT2000XL
Dynazap
$100 QVC gift card
See you  there!!